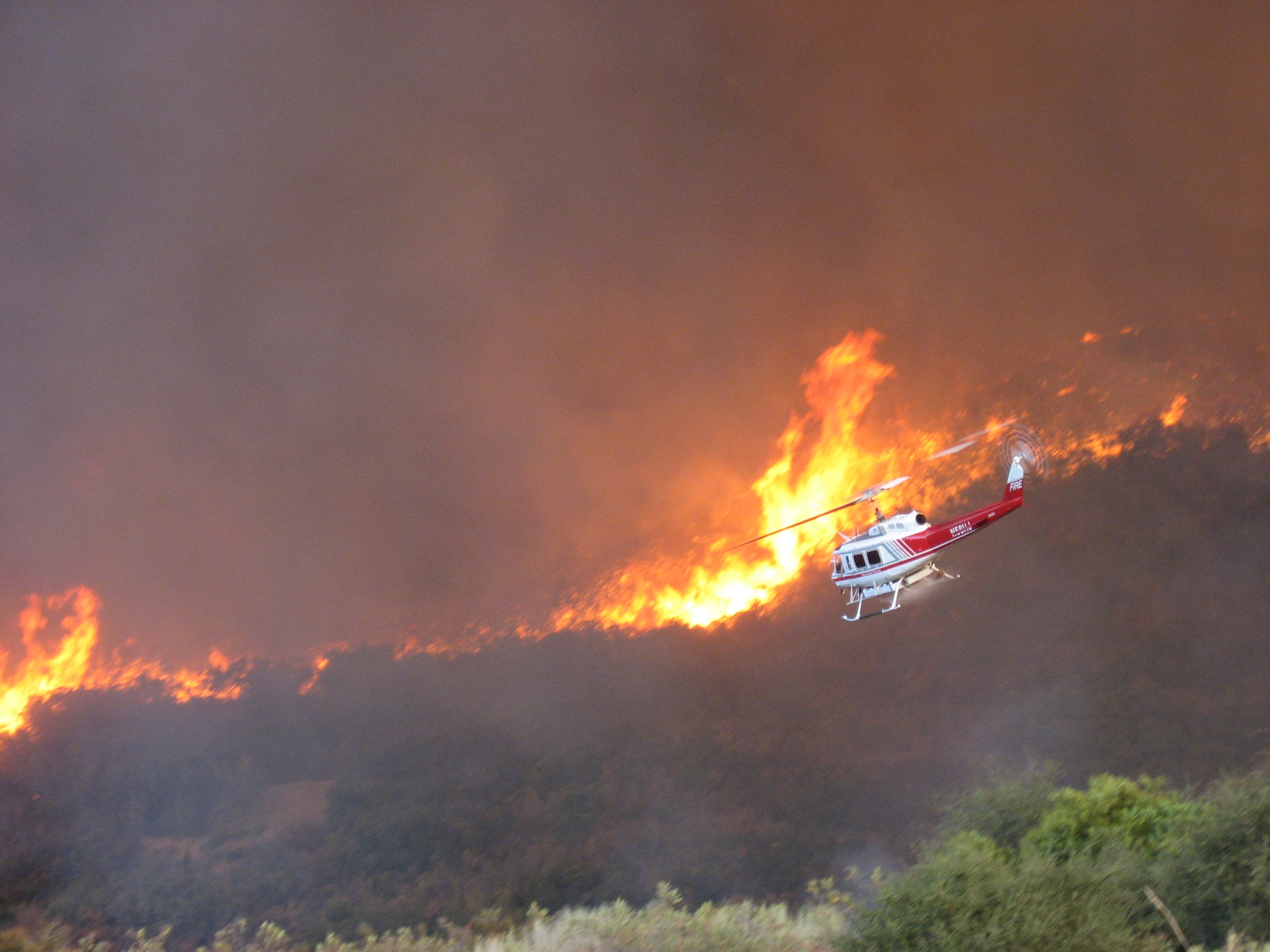 CASA is warning that anyone caught flying unapproved drones over fire-affected areas could be fined.
It says there were two incidents during the October 2013 bushfires of people operating remotely piloted aircraft (RPA) over fires in Lithgow and the Blue Mountains.
CASA says the RPA flights had put firefighting responses at risk.
Footage of a remotely piloted aircraft being operated in the area of the State Mine fire near Lithgow, as firefighters battled to control the blaze, was posted on YouTube.
The footage shows the drone being flown above firefighters and the nearby fire, as well as into a burnt-out building.
It appears to have breached civil aviation safety regulations.
It adds that flying a remotely piloted aircraft in the same airspace as helicopters and planes fighting fires creates a real risk of a mid-air collision.
Director of Aviation Safety, John McCormick, says the unapproved use of remotely piloted aircraft during a bushfire was irresponsible.
'People who have a drone must fly according to the civil aviation regulations and they must use their common sense', he said.
'Flying an unapproved remotely piloted aircraft near firefighting aircraft, firefighters and firefighting vehicles is dangerous.'
Civil aviation safety regulations state remotely piloted aircraft must be kept 30 metres from people, unless otherwise approved.
CASA reminds RPA and model aircraft enthusiasts that it is an offence to operate a remotely piloted aircraft in controlled or restricted airspace without approval, or to operate in a way that creates a hazard to another aircraft, person or property.
CASA says the RPA operating near bushfires are an unnecessary hazard that could force firefighting aircraft to land.
'If they stop for half an hour or an hour, the bushfire will continue to burn and could put properties and lives at extra risk', spokesman Peter Gibson said.
'If we get evidence of drones being used in an unsafe manner, we certainly will issue fines and … the fines can be many thousands of dollars.'