Garrett TPE33111U612 Engine bleed air system unserviceable. SDR 510017819
Bleed air line found leaking into engine fire warning detector following fire warning annunciation. P/No: 2762100009.
Garrett TPE33112UH Engine bleed air lines leaking. SDR 510017839
Fleet check following occurrence of SDR 510017819 found two other bleed air lines leaking into engine bay. P/No: 2762100109. TSN: 27832 hours/30486 cycles
GE CF680C2 Thrust reverser relay failed. SDR 510017844
Hot start protection check found defective iaw CASA AD-B767-183. Relay replaced. P/No: KLX4A011.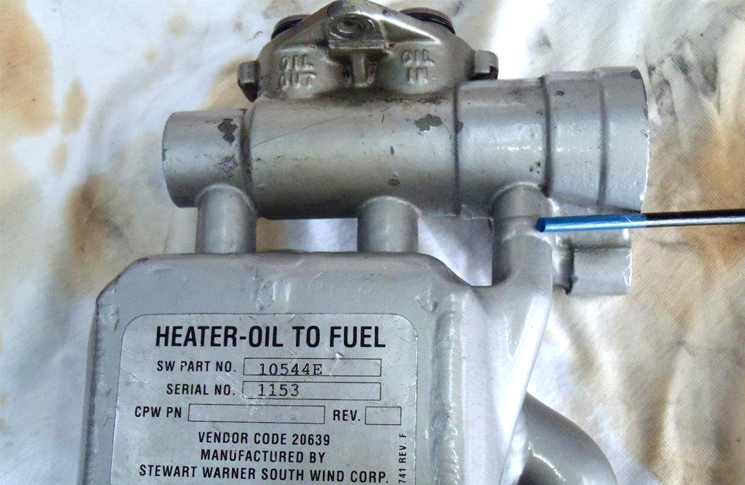 PWA PT6T3D Fuel heater leaking. SDR 510017710 (photo above)
Fuel leak in engine noticed. Fuel heater cracked at weld cross section. P/No: 0544E. TSO: 2482 hours
Rolls Royce Trent 97284 Turbine engine fumes. SDR 510017782
Oil fumes smelt in cockpit on take-off. Engine 3 bleed switched off and smell dissipated.