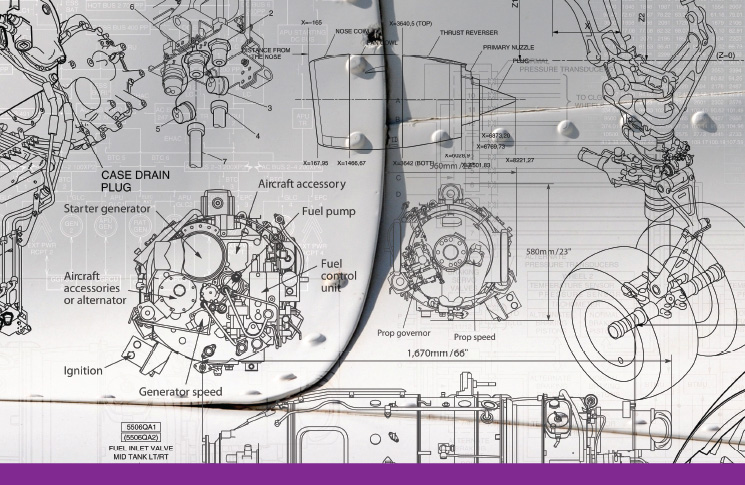 The new Part 66 licensed aircraft maintenance engineer (LAME) licence, introduced in June 2011 replaced CAR 31 LAME licences. A major difference between the new Part 66 and the old CAR 31 licence is that Part 66 licences are perpetual.
However, even though the licence is perpetual, international obligations (under the International Civil Aviation Organization's standards and, in particular, the annex relating to personnel licensing) mean that there are recency requirements. As a LAME, your licence is current as long as, within the preceding 24 months, you have either gained your licence, or have had at least six months using any of the A, B1 or B2 licences or ratings you hold.
The recency requirements
As a LAME, you are allowed to certify maintenance or issue a certificate of release to service only if, in the two years immediately before you were granted your licence; you had at least six months experience in exercising the privileges for your licence, or for a rating endorsed on the licence; or you requalified for the licence.
A LAME (category A, B1, B2, or C licence holder) is taken to have had at least six months experience of certifying maintenance and CRS for their licence(s) or rating(s) endorsed on a licence if they hold another A, B1 or B2 licence and they have had at least six months experience of certifying maintenance or CRS, after maintenance has been carried out on the aircraft, using any of the licences or ratings endorsed on that licence.
The term 'carrying out maintenance' includes supervising maintenance. If you are a category B1 or B2 LAME who has been supervising only (not on tools) and using your Part 66 licence to certify maintenance or CRS (within a Part 145 approved maintenance organisation [AMO]) or certifying maintenance or Maintenance Releases (within a CAR30 aircraft maintenance organisation) for six months in two years, then your Part 66 licence and aircraft type ratings remain valid.
Not all LAMEs work a standard day or standard hours with a single employer. Given split shifts and multiple workplaces, literal interpretations of the terms 'months and days' do not always provide enough detail for a LAME to show that they comply with the 'six months experience in a two-year period'.
To ensure accuracy, CASA is amending the Part 66 documents (the manual of standards [MoS] and acceptable means of compliance [AMC]) to give a days and hours alternative to the six-month requirement-that is, 100 days or 550 hours.
What do I do if I haven't been able to maintain Part 66 licence currency?
If you hold an A, B1 or B2 licence, you have to gain six months/100 days/550 hours of practical experience, or obtain a report from a Part 147 maintenance training organisation (MTO). The maintenance training organisation must be authorised for category training and their report must state that they have assessed you and certify that you continue to have the necessary knowledge and skills to hold that category of licence. Your assessment must include both theory and practical assessment across the range of maintenance activities relevant to the licence.
If you are a category C licence holder, an AMO must provide you with suitable continuing airworthiness experience and record an AMO certification that you have re-established your knowledge and skills.
What records do I need to keep?
As a LAME, you need to keep accurate records so that you can show customers and CASA that you comply with these recency requirements. You can record your experience manually in an individual log book, or electronically in a spreadsheet, for example. Your records should include details such as:
the date
aircraft type
aircraft identification i.e. registration
ATA chapter
operation performed e.g. 100 FH check, MLG wheel change, engine oil check and complement, SB embodiment, trouble shooting, structural repair, STC embodiment
type of maintenance e.g. base, line
type of activity e.g. perform, supervise, release
category used-A, B1, B2 or C.
These records, when countersigned by a relevant supervisor, become your evidence of experience. You can also use a CASA schedule of experience, or a workplace 'Recent Work Experience Record' worksheet, on which to log experience.
You can find more information about recording recent work experience in CASA's advisory circular (AC) AC 66-7 Practical Training Options for Aircraft Type Training – POC & OJT, and the Recording of Evidence of Recent Work Experience. There is an example of a 'Recent Work Experience Record' worksheet in Appendix C of that advisory circular, which you can print and use to record evidence of your on-the-job experience.
Remember!
Your LAME licence remains valid as long as you have been certifying for work you have carried out (including supervised work) for six months within the preceding 24 months.