Classic aircraft require skills to maintain and fly, them be preserved for posterity
You see them parading down the freeway in all their chrome-plated glory. Well-loved classic cars on a club run. Less visible, but even more important for owners of classic general aviation aircraft-and that's most Cessnas, Pipers or Beechs-are the similar organisations in the aviation community. Like their automotive counterparts, they do a great deal more than organise picnics and concours d'elegance. Type clubs foster a healthy culture and information exchange that directly relate to aviation safety.
Whether for Beechcraft Barons and Bonanzas, Mooneys of various types, or antique machines, these aircraft communities serve an ever-increasing role in the life of these aeroplanes. As forums, bringing together people and information, they have benefited greatly from the growth of the internet. Modern type clubs facilitate an exchange of ideas across the globe. As Ron Koyich of the Australian Bonanza Society says, the organisation's affiliation with its American counterpart allows access to a vastly greater number of aircraft and owners and the resultant knowledge base.
When the type had a control cable issue that resulted in an airworthiness directive being issued, owners around the world were exchanging their thoughts and cable inspection photographs over the internet in the blink of an eye. A tremendous amount of information was shared, providing benefits that an owner could not hope to achieve in isolation.
Healthy discussions in support of airworthiness directives and sharing techniques and first-hand accounts are just a few of the ways in which the clubs' 'grapevines' enhance the operation of the particular aircraft type. Many clubs also actively promote safety programs for both maintenance and piloting. Conducted as seminars and online, the courses can delve more deeply than general training. The idiosyncrasies of the specific type can be addressed with the benefit of a deep pool of experienced owners and operators. The Australian Mooney Pilots Association conducts such courses and also seeks to identify instructors who have solid experience of teaching in Mooney or other high-performance aircraft. The goal is to develop a cadre of knowledgeable instructors who will teach the factory-recommended method of flying the aircraft.
Casting the net further back in time, the Antique Aeroplane Association of Australia (AAAA) encompasses a broad range of aircraft from a bygone era. In some cases there are specific type clubs, while other aircraft may not have the numbers to form their own club.
Dick Gower has been involved with antique aircraft for many years, in both engineering and flight instruction roles. He is an ardent fan of a classic post-war military trainer, the deHavilland Chipmunk. The 'Chippy' does not currently have an Australian-based club although Gower would dearly like to see one formed. However, Chipmunk fly-ins and the global reach of the British-based type responsibility agreement holder, DH Support, mean that the type can still benefit from a form of community.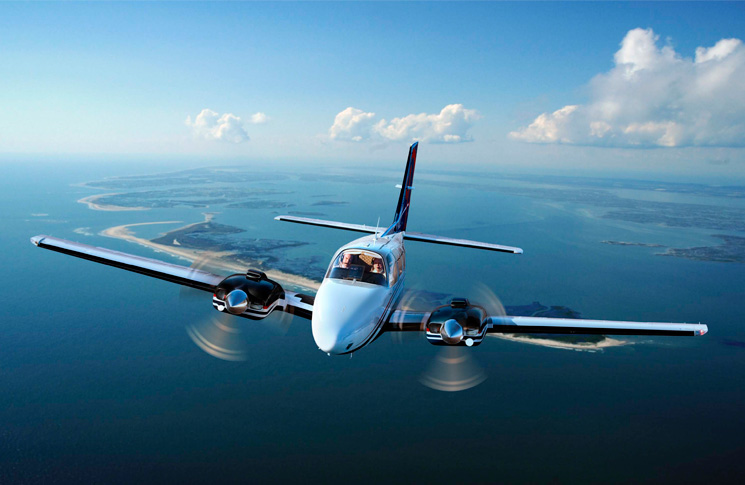 Gower also sees a role for clubs and communities in ensuring the continued safe operation of ageing aircraft types. With their detailed knowledge of a particular aeroplane, clubs are well placed to create specific maintenance schedules. Often, the original maintenance plan was devised decades earlier, when the continued operation of the type into the 21st century could not have been foreseen. A significant number of older aircraft were also originally maintained under military programs that had little or nothing to say about their current life stage and duties.
The number of LAMEs with the skills to maintain these classic aircraft is sadly dwindling. A tailored maintenance schedule enables them to formally document all that has been learned over the years and preserve the information for maintainers and pilots of the future. In this way communication between operators can span not merely distance, but time. An engineer at the UK's Imperial War Museum, Duxford Airfield, once reflected that there would always be people with sufficient funds to keep historic aircraft flying, but a failure to preserve the knowledge and skills of maintenance could be what grounded them.
Facebook, fly-ins and online forums are just a few of the ways in which the organisations communicate. While there is undoubtedly an enjoyable social aspect to these interactions, the ability to source parts or recommend an experienced maintenance organisation cannot be overlooked. In turn, the various clubs communicate with each other and exchange ideas and philosophies. That open dialogue also extends to CASA.
Pieter van Dijk is the project manager for CASA's ageing aircraft management plan (AAMP) and sees the role of aircraft clubs as 'very important'. He recognises that interaction with such organisations is important as the members are generally enthusiasts with a passion for their aircraft. In many cases these are low-time pampered showpieces, in comparison to some of the ageing workhorses that are enduring the hard life of hauling night freight.
Rather than the clubs being a particular focus of concern in the realm of ageing aircraft, van Dijk sees them as a valuable asset and a source of worthwhile information. They are the people who can highlight particular operational and maintenance aspects to prospective owners before they purchase. Then, once they've bought the aircraft, the clubs can provide the latest information 'hot off the press', or recommend an engineer with experience on that aircraft type.
Van Dijk echoes Gower's thoughts on tailored maintenance for aircraft types. The establishment of an approved management program could target the specific requirements of a particular species. Many US types use a standard maintenance schedule designed to encompass all seasons and locations, from Alaskan winters to Arizona summers. Van Dijk foresees that in conjunction with the manufacturer, maintenance schedules could be designed to reflect the Australian operating environment. In this case, consultation with type clubs could refine the maintenance programs by drawing upon their wealth of knowledge.
On the surface, aircraft clubs may appear to be merely a wonderful opportunity for like-minded folk to socialise and swap stories. Not that there's anything wrong with that! But there's much more, such as the ability to efficiently disseminate critical operational information and provide ongoing training and education. As aircraft types, owners and maintainers increase in age, there is also the ability to share knowledge and be a part of the process that sees the aircraft fly well into the future, perhaps under a tailored maintenance program.
They say that birds of a feather flock together-for many aircraft owners and operators this takes place within the community of aircraft type clubs. However, more to the point, through open and proactive information sharing, these communities have the ability to demonstrate that there truly is safety in numbers.