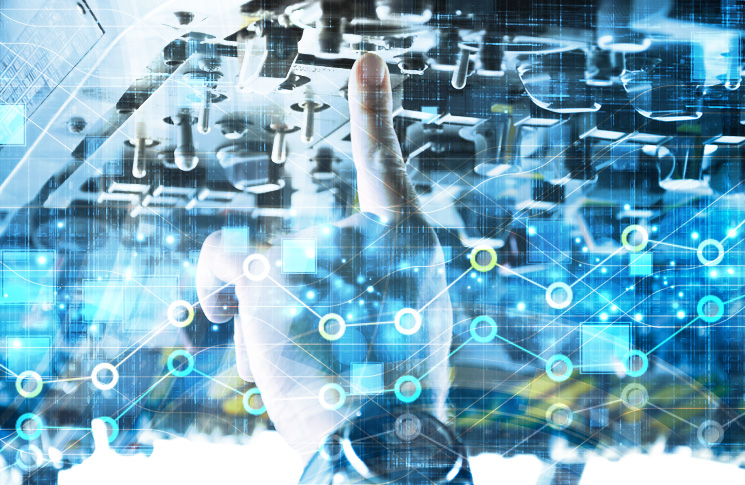 Each year, CASA performs the AOC Holders Safety Questionnaire (AHSQ) which collects detailed information from air operators certificate (AOC) holders about their activities, types of aircraft, hours flown and other factors impacting on safety.
CASA uses the information received in the AHSQ for a wide variety of purposes, including:
identifying emerging safety risks,
measuring activity levels within the industry to assist with resource allocation, and
gathering information to assist with improving regulation.
Questionnaire results
The 2013 survey provided an image of the composition and size of the 856 AOC holders and their operations. Regular public transport (RPT) operators reported carrying just under 70 million passengers in 2012. Over 3.3 million passengers were carried in transport charter operations, while around 461,000 passengers were carried in scenic charter operations. Compared to the previous year, passenger numbers in RPT, transport charter and scenic charter increased.
Selected passenger characteristics, all sectors

There RPT sector accounted for nearly half of the flying hours conducted across all industry sectors in 2012. This was followed by aerial work and charter. All three sectors reported an increase in flying activity compared to the 2011 calendar year.
Hours flown by sector

Peak season
Three-quarters of RPT operators reported having no peak season with constant operations year round. Summer was the peak season for five operators (14%), with winter being the peak season for two (6%).
Charter operators reported a different pattern, although constant operations year round was still the highest category, with just under half (44%) of operators. Summer (22%) accounted for the next most common season.
Aerial work followed a similar pattern to charter operators with some slight differences. Over one-third (37%) reported year-round operations, followed by summer (26%), spring (15%), winter (12%) and autumn (11%).
Peak season for RPT, charter, and aerial work

Expectations
Operators reported having a stable or optimistic attitude towards capital expenditure, employment and flying activities in 2013. The majority of AOC holders indicated that they expected no change to their employment level. From the three categories, flying activities contained the most operators expecting an increase in activity. This is consistent with the increase in passenger numbers and hours flown reported over the past two years.
Organisational expectations for the 2013 calendar year

Employment information
In 2012, AOC holders directly employed around 56,000 people, with the largest categories being cabin crew, other employees (such as non-technical and administrative staff members) and pilots.
Number of employees by type

Information helpfulness
The CASA website was rated as the most useful place to get information with around 40 per cent rating it as very helpful and a further 50 per cent rating it as somewhat helpful. Only 9 per cent rated the website as not helpful.
Helpfulness of information from various sources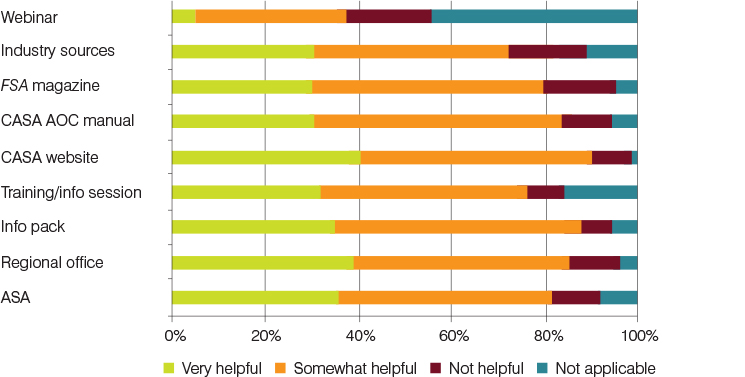 Aircraft operated
AOC holders reported that they operated 4,376 aircraft during the 2012 calendar year, which accounts for around one-third of the more than 15,000 aircraft on the Australian register. This is consistent with previous surveys. Operators also reported using 46 foreign registered aircraft (1.1% of the total used) during 2012. The majority of AOC holders operate with two to five aircraft. There is also a large portion of operators using a single aircraft. However, the majority of flying hours come from the operators who manage more than 50 aircraft.
Annual AHSQ comparison of aircraft used by AOC holders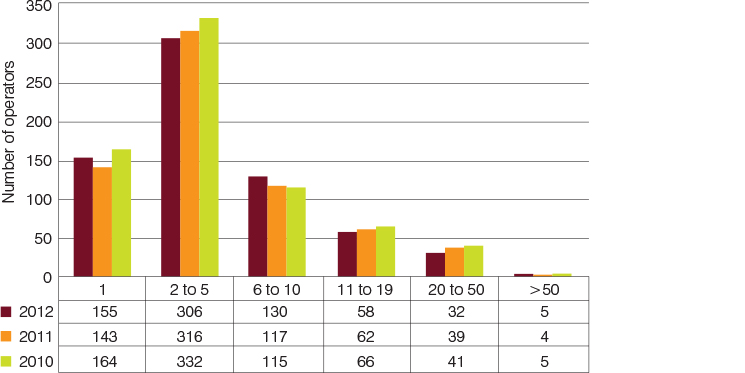 The majority of AOC holders are smaller organisations, and this is reflected in the types of aircraft being flown. The most commonly reported aircraft in the 2013 AHSQ were the Cessna (C172), Robinson helicopters (R22 & R44), Piper (P28A) and Bell helicopter (206).
Top 5 most commonly reported aircraft type

Next survey
The 2014 AOC Holders Safety Questionnaire will be distributed to industry in the first quarter of 2014. CASA values all input received from industry and we would like to thank all AOC holders for their efforts in providing responses.