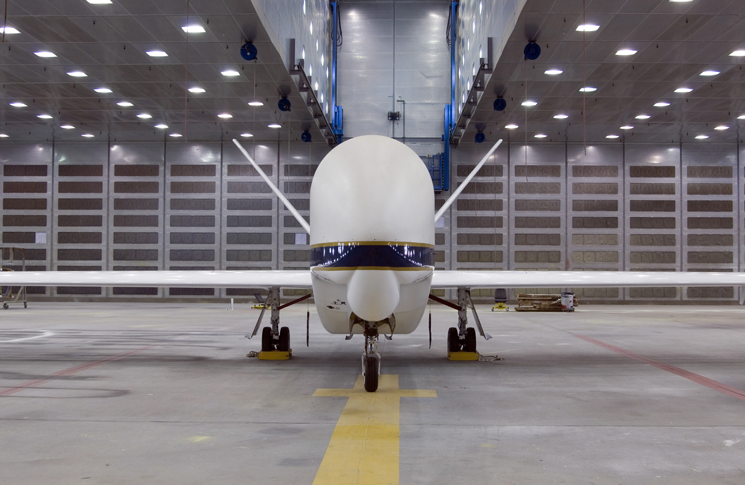 The future is here-you can read about it in a notam. Remotely piloted aircraft have become a fact of aviation life, going from the breathless images of science fiction, to the unsentimental words of the 'notice to airmen'.
NASA WILL OPR A GLOBAL HAWK WI BRISBANE (YBBB) FIR ON SHORT NOTICE ROUTES. BRISBANE ATC WILL PROVIDE A SEPARATION SERVICE WI CLASS A AIRSPACE FL450 TO FL650. (17 January-2 March 2014)
This notam for the remotely piloted Global Hawk was current in early 2014, along with four others regarding smaller remotely piloted aircraft (RPA) operations in the Brisbane flight information region (FIR). Contrary to what many say, RPAs are not coming, they're here. What happens next depends on which vision for remotely piloted aviation prevails: already it is clear there are several competing models.
The NASA Global Hawk flying high over Brisbane is ex-military, has a price tag of some $US200 million, the wingspan of a Boeing 737, and can stay airborne for more than 30 hours at altitudes of 45-65,000 feet. The RPA will operate out of the Pacific Island of Guam, and will be tracking 'changes in the upper atmosphere, and help researchers understand how these changes affect Earth's climate', as part of a multi-year NASA airborne science campaign (ATTREX).
At the other end of the size spectrum-but not necessarily the sophistication spectrum, the 2014 Winter Olympics witnessed the use of both commercial and surveillance hexacopters and the 2013-14 Australian fire season was marked by an increasing use of RPA as fire spotters.
These highlight the explosion in the number and types of RPAs, especially in cheap, off-the-shelf devices. From fanciful and unlikely plans to use RPAs for book and pizza delivery to their current use in news gathering, scientific research, surveillance and emergency services, civilian RPAs are now ubiquitous.
With this rapid growth comes competition from a number of players to define RPAs:
Civil aviation As the experts in manned aviation, the civil aviation sector wants to apply aviation safety principles that have served aviation well over the past 100 years. Some in this sector regard the technology with suspicion, fearing potential job losses which could accompany such automation. There is also some cynicism about the capacity of the technology to be safely integrated into national airspace. Globally, civil aviation regulators face the challenge of creating meaningful safety regulations for a rapidly evolving sector.
Electronic engineering/IT This sector is working on the sophisticated control systems required to operate RPA safely: to develop aircraft with the capacity to detect and avoid other aircraft; and developing increasingly smaller systems to enable realistic and highly capable payloads-high-definition data capture systems, for example.
Media/broadcast organisations There is growing recognition by media organisations of the enormous potential of this technology. Late in 2013, the BBC posted a video on YouTube highlighting their newest camera platform, a hexacopter (a six-rotor RPA equipped with a high-definition video camera). (www.bbc.co.uk/news/technology-24709180). Closer to home, the ABC's Mark Corcoran co-authored a report released in June 2013, Remotely Piloted Systems & Journalism, on media use of RPAs. For the media, RPAs offer unrivalled capture of events. The 2014 Sochi Winter Olympics snowboarding events are shadowed, quite literally, by a hexacopter, which some argue, is operated by the same company, Kopterworx that filmed promotional video footage for the Games.However, media organisations are competing with the ready availability of small drones, used by people who have no knowledge of aviation. As Corcoran said in a 2011 interview, 'Everybody's a potential freelance cameraman. They've got their digital-quality smartphone … and using drones is an extension of that … you're getting a whole lot of people coming into this space now who don't regard this as an aviation activity. They regard [it] as a flying smartphone.'
Lastly are the lawyers and civil libertarians. The issue of privacy is becoming increasingly contentious as technology and attitude shifts blur the line between public and private. Infamously, Google's Street View cameras have filmed public sex acts and a seemingly naked man climbing into the boot of his car, and the Facebooking fraternity accept an increasing level of publicly available 'private' information. The question then arises: is using an RPA to capture imagery of people in a crowd, or in public places, different in principle to the CCTV cameras watching citizens' daily activities in most major cities of the globe?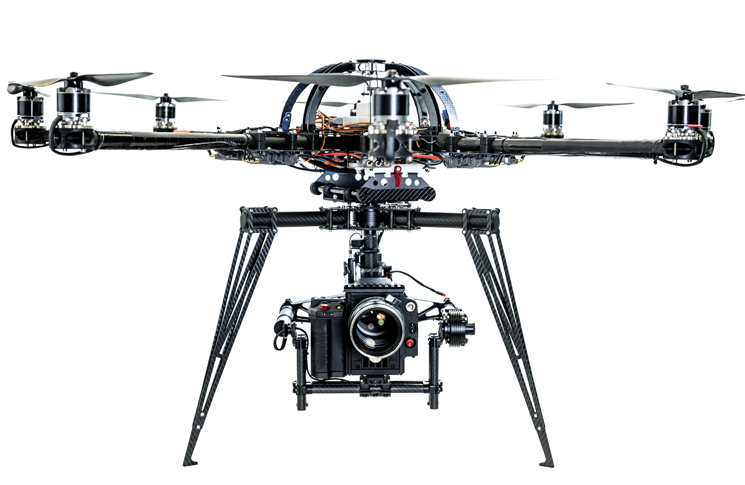 Against this complex backdrop-this rapidly evolving environment-what is the role of the regulator? First and foremost, is the regulator's responsibility to ensure that any RPA activity takes place safely. This is a challenge in an environment where many players have no concept of aviation generally, and aviation safety in particular. The world civil aviation organisation, ICAO, is working with global partners to allow integration of long-range RPAs into international airspace. ICAO's focus is on large RPAs capable of long endurance/non-stop flights. This is distinct from local jurisdictions having to develop and implement regulations to include the smaller end of the RPA sector as well as these conventional aircraft-sized RPAs.
In Australia, there are now 75 unmanned operator certificate (UOC) holders, with a further 30-odd applications on the books. Australia has been a leader in the industry, with its first regulation, Part 101, issued in 2002. Although Part 101, given the infancy of the civil RPA industry at the time, was perhaps more a set of rules relevant to model aircraft, it does delineate between recreational and commercial use. However, according to some industry personnel, there is an urgent need to maintain this lead, and release updated regulations reflecting the increasing sophistication of this sector.
One UOC holder told Flight Safety Australia that as a 19-year-old trainee helicopter pilot flying an R22 over Bankstown he was effectively flying a potentially dangerous weapon over a populous area. 'I'm the same human being, with the same skill set, but I'm not allowed to fly my UAV (unmanned aerial vehicle) in some populous areas'. According to this industry member, 'the problem is that cheap rubbish drones look the same' (as his RPA with a $100,000 price tag), but that's where the resemblance ends. He quotes a test flight in northwestern Australia, where the temperature reached 49 degrees Celsius. After a half-hour flight, the RPA's engine temperature was only two degrees above the ambient temperature, whereas in lesser machines he argues, such heat causes the engine bearings to seize.
CASA, like many regulators, is working with industry to develop revised regulations and advisory circulars to establish new benchmarks for safe operation of RPAs. The amended Part 101 will be released for public comment in the next few months. To receive notification when it is posted online, and other information about RPAs/unmanned aircraft systems, sign up to the CASA mailing lists. CASA is also working on a set of advisory circulars, with the first group of four in draft: AC 101-1 General; AC 101-4 Training and remote pilot certification; AC 101-5 Operations; and AC 101-9, Applying for remote pilot certification; due for circulation for public comment in a few months.
The revised regulations will focus, like manned aviation, on the four areas critical to aviation safety:
Training and certification of the remote pilot/operator
Certification/continuing airworthiness of the aircraft
Operational standards
Operating environment.
CASA is well aware of, and ready to meet, with industry consultation, the challenge of creating flexible regulations for RPAs now and in the future.