Agusta Westland AW139 Landing gear system control panel suspect faulty. SDR 510018753
Nil indications on RH main landing gear. Suspect faulty landing gear control panel. Investigation continuing. P/No: 3G3230V00633. TSN: 717 hours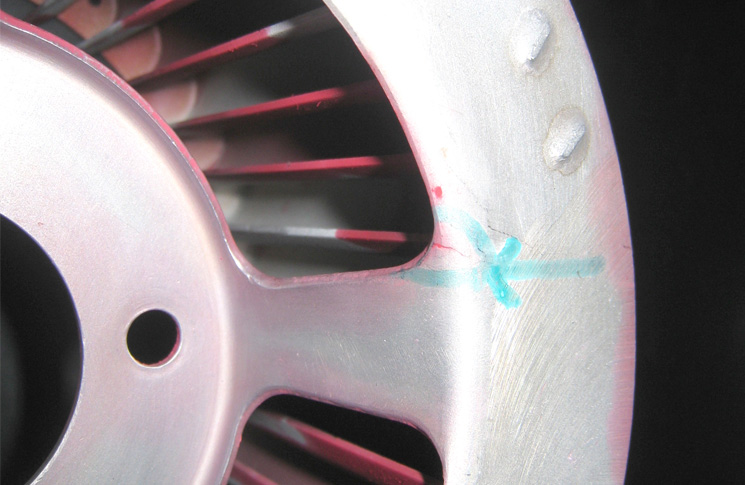 Bell 206B Rotorcraft cooling fan system – impeller cracked. SDR 510018504 (photo above)
Oil cooler blower assembly cracked. P/No: 206061432031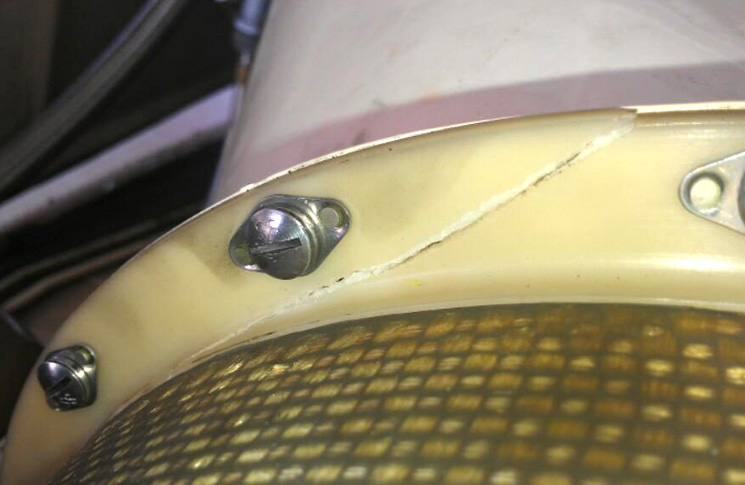 Eurocopter AS332L Engine oil cooler shroud cracked. SDR 510018437 (photo above)
Oil cooler fan shroud cracked. Crack length approx. 170mm (6.6in).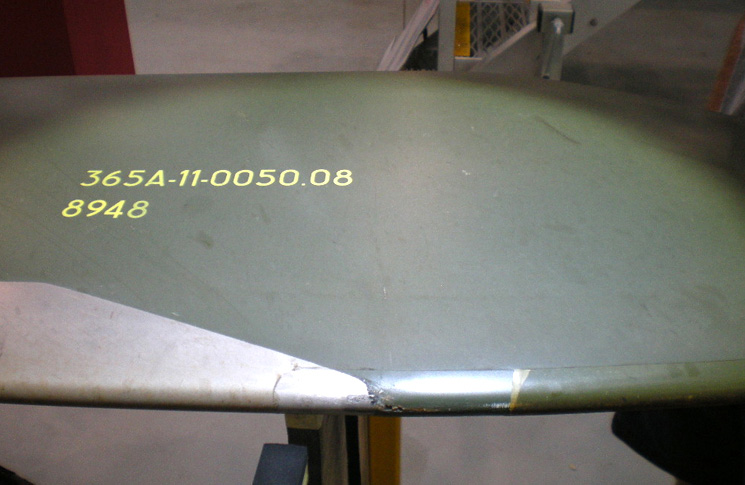 Eurocopter AS365N Main rotor blade cracked. SDR 510018723 (photo above)
Yellow main rotor blade cracked on lower surface at Stn 1000. P/No: 365A11005008. TSN: 8241 hours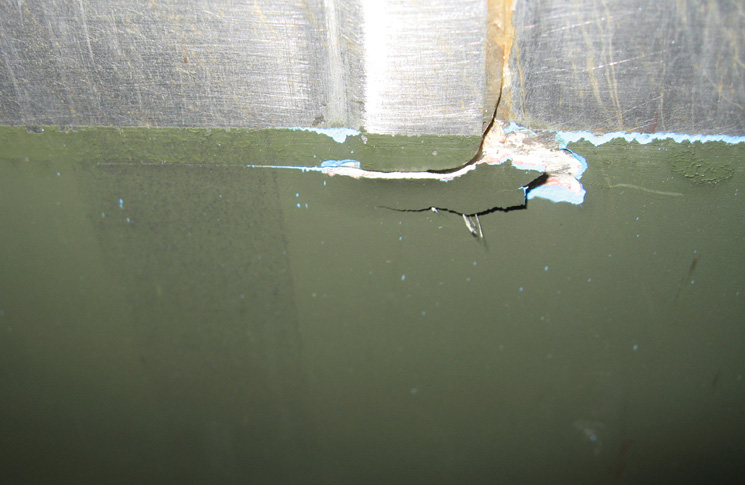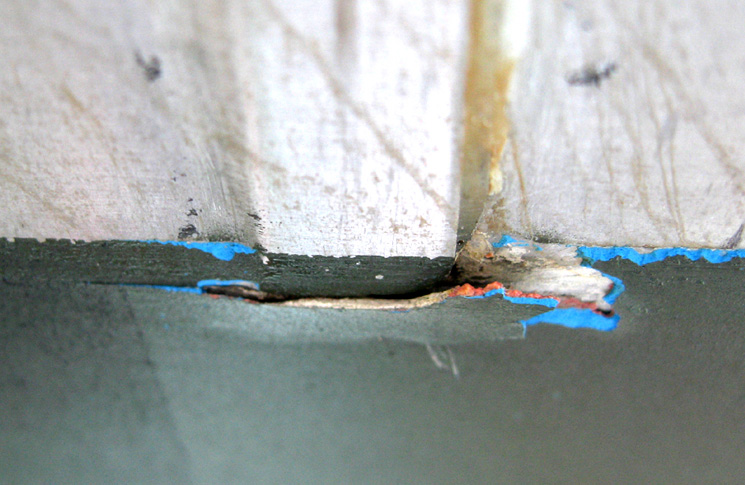 Eurocopter AS365N Main rotor blade unserviceable. SDR 510018412 (photo above)
Main rotor blade primary structure exposed due to evaporation of leading edge sealing compounds. Leading edge also de-bonded in numerous areas. Blade had operated for approx. 60 hours since major repairs including replacement of leading edge protection strips. P/No: 365A110050007. TSN: 4614 hours TSO: 60 hours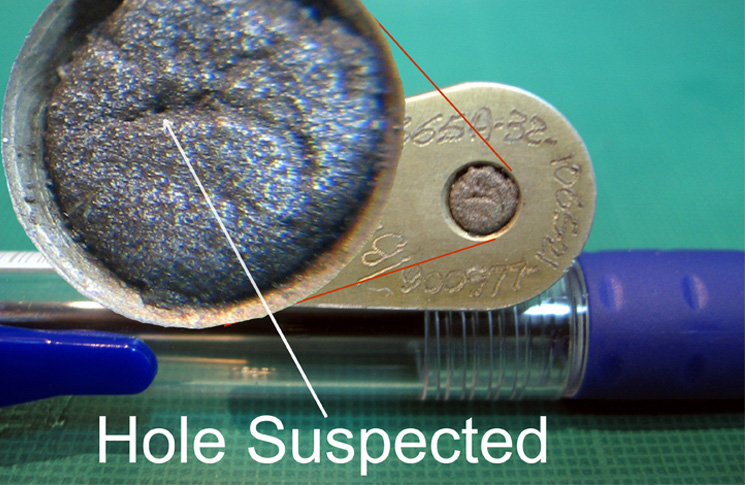 Eurocopter AS365N Main rotor gearbox oil jet pin hole corrosion. SDR 510018725 (photo above)
Main rotor gearbox leaking from area of engine input reduction housing. Investigation found the leak was from a corrosion pin hole in the oil jet. P/No: 365A32106601. TSN: 1967 hours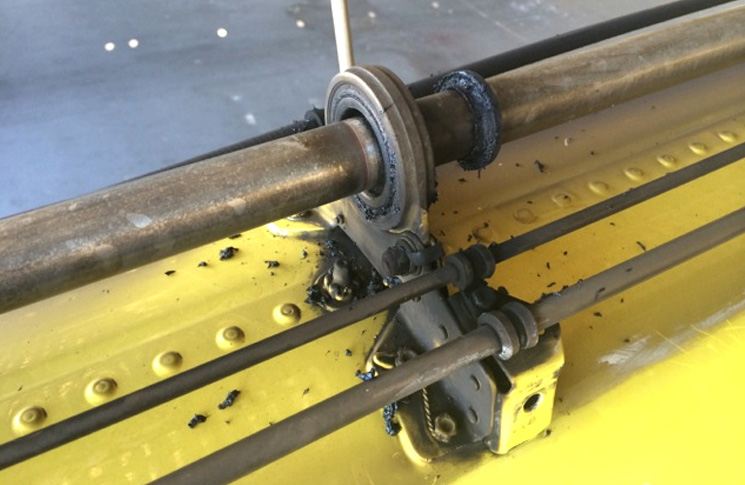 Eurocopter EC135P2 Tail rotor drive shaft bearing failed. SDR 510018381 (photo above)
Tail rotor drive shaft No.4 bearing failed. Rubber had split and separated from bearing. Bearing was also found to be rough and tight in operation. P/No: 552200. TSN: 3028 hours/116 months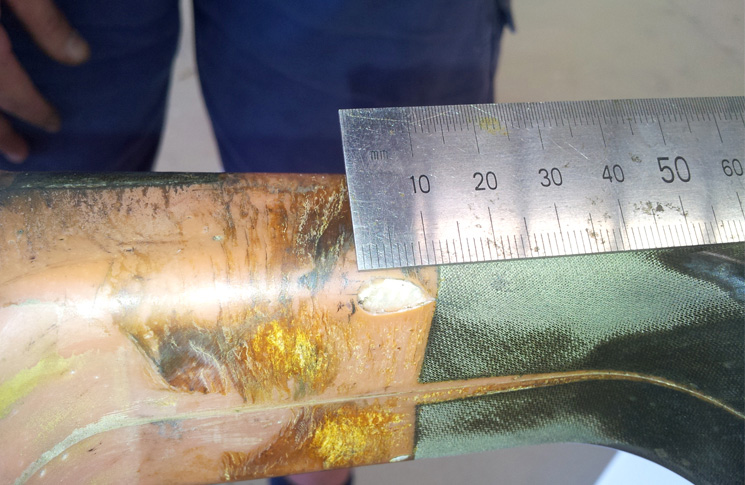 Kawasaki BK117B2 Main rotor blade damaged. SDR 510018463 (photo above)
Main rotor blade root resin chipped beyond limits. P/No: 117151521. TSN: 1152 hours
Robinson R44 Main rotor blades delaminated. SDR 510018617
Both main rotor blades delaminated between tip cap and skin. Found during inspection iaw AD 2011-12-10. P/No: C0162. TSN: 203 hours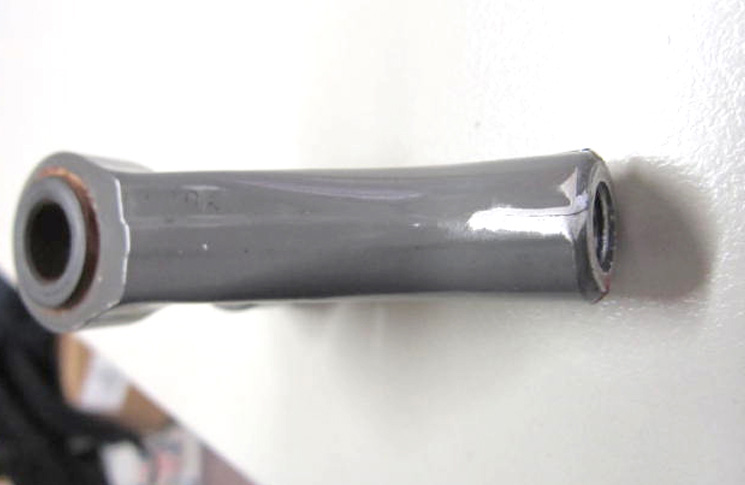 Robinson R44 Main rotor swashplate fork cracked. SDR 510018528 (photo above)
P/No: A2057. TSN: 1471 hours
Schweizer 269C1 Main rotor head damper failed. SDR 510018398
Aircraft suffered severe ground resonance condition. Investigation found main rotor damper failed and extruded from hub. Investigation also found adjoining main rotor blade buckled on trailing edge at blade root near doubler. P/No: 269A12903. TSN: 3728 hours
Sikorsky S76A Emergency floatation system inadvertent operation. SDR 510018511
Emergency floatation system inadvertently activated during winch training.
Sikorsky S92A Fire extinguishing system inertia switch faulty. SDR 510018626
Switch had fired both fire bottles. Three other similar defects. P/No: A1301810. TSN: 5 hours