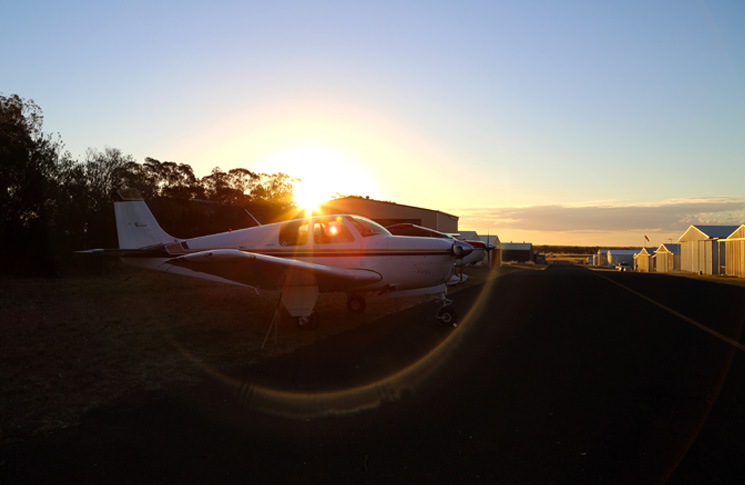 Ramp checks are an opportunity to become a safer and better-informed pilot, no matter what sort of aircraft you fly.
Recreational or sport aviation is one of the biggest operations in Australian skies. With over 67,000 participants and 7,885 aircraft, it is often the most economical way for aviators to take flight. It also provides a testing ground for new technology and concepts.
Ongoing education for all pilots is critical for maintaining safe skies. Even in the more established world of general aviation (GA), it can be surprisingly easy to forget the finer details of regulation without someone there to remind you.
That's why CASA officials conduct ramp checks throughout the country, at any time on any day of the year to help educate and remind pilots about their responsibilities and explain how things could be done more safely.
Team leader in the self-administering sport aviation organisations section (SASAO), Lee Ungermann, says ramp checks are done to help gauge compliance. 'It's to make sure the person flying the aircraft is fulfilling their regulatory obligations, carrying their maps and charts, and holding appropriate medical and pilot certifications, as well as making sure the aircraft is registered and has met maintenance-related requirements,' he says.
'In most instances what we're finding is that pilots are perhaps not necessarily aware of their responsibilities,' he says. One area that has been identified as requiring further education is having an emergency locator beacon and making sure it is registered every two years with the Australian Maritime Safety Authority (AMSA).'
Ungermann and his team also educate pilots on the appropriate use of electronic flight bags (EFBs) and remind them that they must consider having a back-up. 'We encourage people not only to have the electronic component, which is obviously very popular, but also to make sure they have back-up paper charts, or at least a back-up system,' he adds.
Safety assurance officer and fellow team member, Kevin Scrimshaw, says it's the nature of sports aviation that makes ramp checks so vital. 'Some pilots may only fly a cross-country flight once a year,' he says. 'As a consequence it might have been a while since their initial cross-country training. Sometimes people simply forget the rules and processes to plan a cross-country flight. We can give these pilots pointers on how to fly more safely and in accordance with the requirements.'
'It's a process of education,' he says. 'We're there to answers questions as well as build a rapport with pilots and organisations around the country, ensuring people make it to their destinations safely.'
However, while Ungermann and Scrimshaw acknowledge that they try to conduct ramp checks in the most educational way possible, when it comes to serious breaches the offending pilot is at risk of serious consequences.
'We are CASA officials,' says Scrimshaw. 'If we find someone has breached a regulation, we have the right and responsibility to take further action through the coordinated enforcement process.'
In the world of general aviation, the roles of surveillance and ramp checks are similar. 'CASA conducts ramp checks to ensure that pilots' safety standards aren't slipping,' says certificate management team leader at CASA Mal Campbell, 'When they don't have much contact with CASA, it's easy to be complacent.
'We conduct ramp checks randomly and at any airport in the country. Basically, it can be anywhere, anytime.'
For GA aircraft, a CASA team normally consisting of consisting of a flying operations inspector and an airworthiness inspector, will check to make sure all appropriate paperwork is in place and operators are maintaining standards required for a safe flight.
'We look to see that the flight plan is complete and that they've logged it, check that they have appropriate quantities of fuel for the flight and take into account the possible weather at the airport on the day,' says Campbell. 'We also make sure they've accessed weather and notams and are carrying their pilot licence, a current medical and a photo ID.'
The airworthiness inspector will also check over the aircraft and make sure all maintenance is up-to-date and complied with, and that the daily inspections have been completed.
'We do physically check the aircraft. It's very similar to a daily inspection,' says airworthiness inspector, Paul Simpson. 'We're mainly doing a general overview of the aircraft, looking for loose items and things that don't look quite right and might need further inspection.'
CASA has recently filmed two short information videos to help explain to sport and GA pilots what to expect during a ramp check. To watch the full videos visit CASA's YouTube channel
For more information on ramp checks download brochures here, and visit CASA's new-look website for sport aviation.