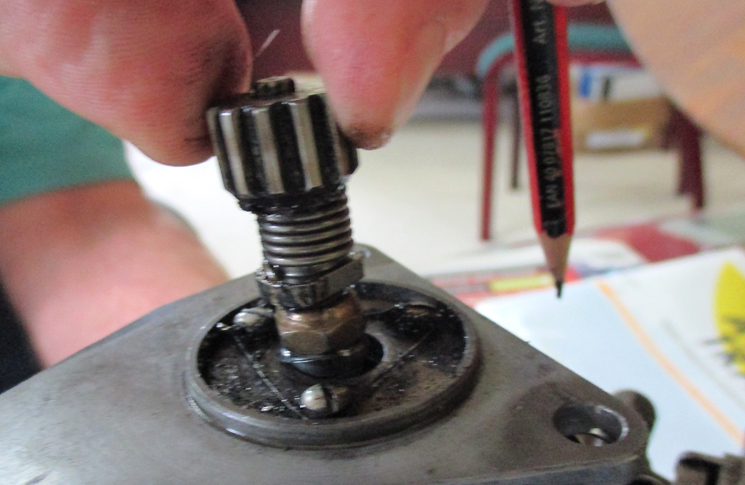 Allison 250C20B Fuel control/turbine engine bearing failed. SDR 510018807 (photo above)
Engine fuel control unit (FCU) drive bearing failed. TSN and TSO: 2088 hours/2804 cycles/396 months.
Garrett TPE33112UH Turbine engine oil system insert unserviceable. SDR 510018905 (photo above)
RH engine oil filter bypass assembly separated from gearbox housing. Retaining bolt still attached due to insert separating from housing. P/No: 4236039011.
GE CF680C2 Thrust reverser seal worn. SDR 510019075
No. 1 engine outboard thrust reverser bullnose seal worn adjacent to No. 10 blocker door. Area of wear approx. 25.4mm (1in). Found during inspection iaw AD/B767/183.
GE CF680C2 Turbine engine compressor rotor failed inspection. SDR 510018805
High-pressure compressor rotor spool failed inspection due to seal wire groove wear. Investigation also found excessive nicks and wear in LPT3 and LPT4 discs due to liberation of seal retainer and bolt. Found during inspection iaw AD/CF6/71.
IAE V2527A5 Turbine engine compressor disc unserviceable. SDR 510018845
High-pressure compressor (HPT) 3-8 disc failed eddy current inspection. P/No: 6A8316.
IAE V2527A5 Turbine engine compressor disc unserviceable. SDR 510018991
Compressor 8th stage sealing wire worn through rear damper wire slot causing No. 3-8 compressor drum to be u/s. P/No: 6A8316.
PWA PT6A41 Turbine engine oil chip detector contaminated. SDR 510018835
RH engine chip detector had metal contamination. P/No: 3034026.
PWA PT6A42 Turbine engine reduction gear case corroded. SDR 510018979 (photo above)
Engine reduction gearbox rear case corroded and leaking. Cause found to be water pooling in exhaust chamber following compressor wash. P/No: 311292301. TSN: 3298 hours/3415 cycles/3415 landings/116 months.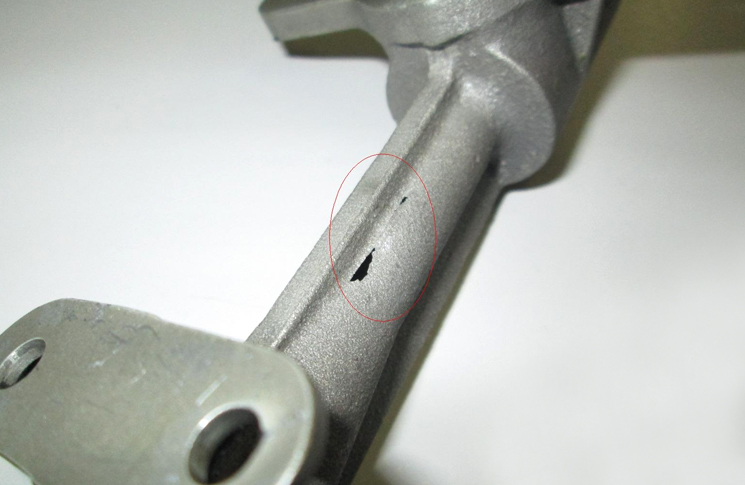 PWA PW150A Fuel control/turbine ejector suspect faulty. SDR 510018922 (photo above)
Engine fuel feed ejector holed. Hole approx. 12.7mm (0.5in) long. Suspect casting fault.
PWC PW127M Engine bleed air system gasket unserviceable. SDR 510018894
Electrical burning smell in cabin. No. 2 engine bleed air system switching valve sealing air tube gasket leaking and in poor condition. P/No: 3116672.