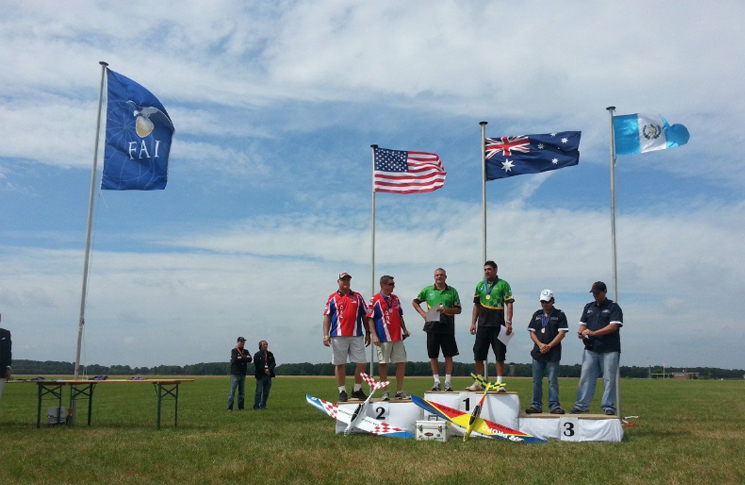 Model aircraft builder Chris Callow has been awarded Australia's highest air sport honour, the Air Sport Australia Confederation (ASAC) Air Sports Gold Medal.
The award recognises an outstanding contribution to aviation generally or to the aviation industry in Australia. This may be through a single outstanding achievement or a major contribution over many years in either flying, technical innovation, administration, or leadership. Previous winners have included Safeskies conference founder Peter Lloyd, OAM, and gliding advocates Henk Meertens and Bob Hall.
Callow is world champion in F3D Pylon racing, a sport in which model aircraft fly at up to 350km/h (190kt) and undergo up to 45G in turns. Power comes from a 6.5cc piston engine turning at up to 34,000 rpm. He has held the world title five times, most recently at the 2013 championships in The Netherlands, where his aircraft covered the 4km course in 56.28 seconds.
ASAC Executive Officer, Ray Pearson said: 'Chris Callow has achieved what many only dream about in any sport. Not only is he at the pinnacle of his chosen sport, F3D Pylon Racing; he has maintained that status for many years and in doing so has earned the accolades both locally and internationally that are befitting his position.'