Artificial horizon incorrect part. SDR 510019440
AH unserviceable. During strip inspection it was found that an incorrect rotor had been fitted. Rotor housing caps exhibited evidence of being modified to fit a non-standard rotor shaft. P/No: 102007403.
Beaufort MK44 life jackets incorrect assembly. SDR 510019254
During inspection of life jackets, it was noticed that several (9off50) were incorrectly assembled and not packed iaw the maintenance manual. Webbing straps found to be incorrectly routed, which could impair correct inflation. P/No: MK44.
Gulfstream Aerospace T7AS battery unserviceable. SDR 510019223
Life raft orange WAB-H18 batteries u/s due to swelling. P/No: 51712.
Indicator incorrect part. SDR 510019173
N1 tacho indicator unserviceable. On disassembly mechanical components inside the case found not to agree with the manufacturer's component manual. P/No: 65013008.
Magneto unserviceable. SDR 510019299
LH engine RH magneto u/s due to weak spark. P/No: 4373. TSN: 1339 hours.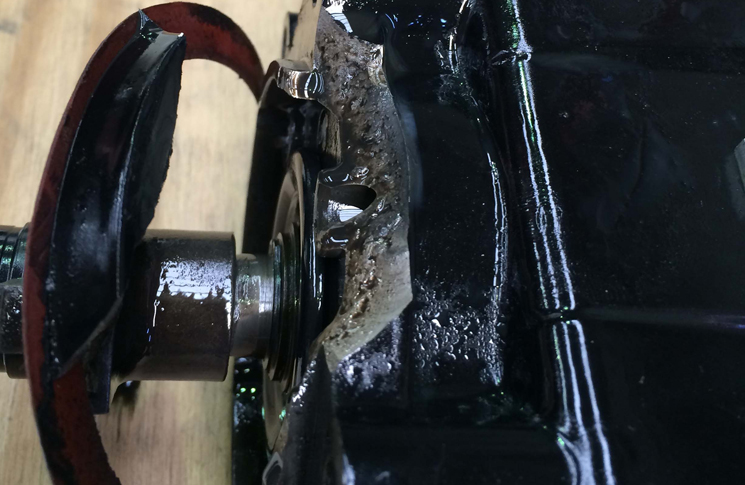 Magneto unserviceable. SDR 510019373 (photo above)
Magneto housing failed. P/No: 1068291013. TSO: 151 hours.