Agusta Bell AW109SP Main rotor gearbox O ring incorrect part. SDR 510019551
Main transmission oil filter container O ring seal incorrect part. Leak found during ground run. Incorrect O ring fitted during filter replacement. P/No: M832481153.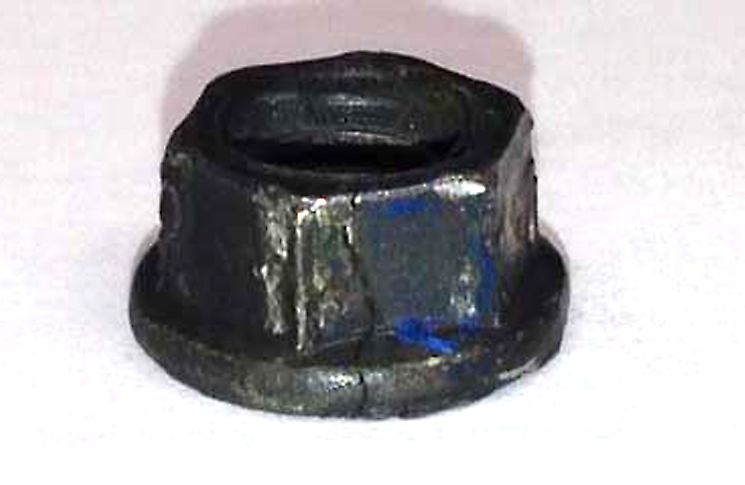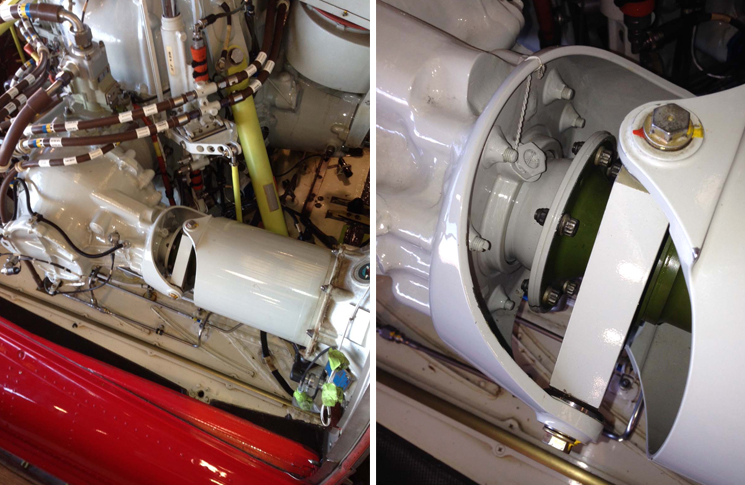 Agusta Westland AW139 Engine/transmission coupling nut cracked. SDR 510019452 (photos above)
Main rotor engine to transmission driveshaft nuts (2off) cracked. P/No: MS21042L4. TSN: 1132 hours.
Agusta Westland AW139 Rotorcraft tail boom shim corroded. SDR 510019376
Tail boom shim corroded at approx. Stn 9600. P/No: 3G5350A19254. TSN: 3244 hours.
Bell 206B3 Emergency flotation bottle cracked. SDR 510019487
Emergency flotation system bottle cracked around neck. Found during hydrostatic inspection. P/No: 206377010. TSN: /139 months. TSO: /25 months.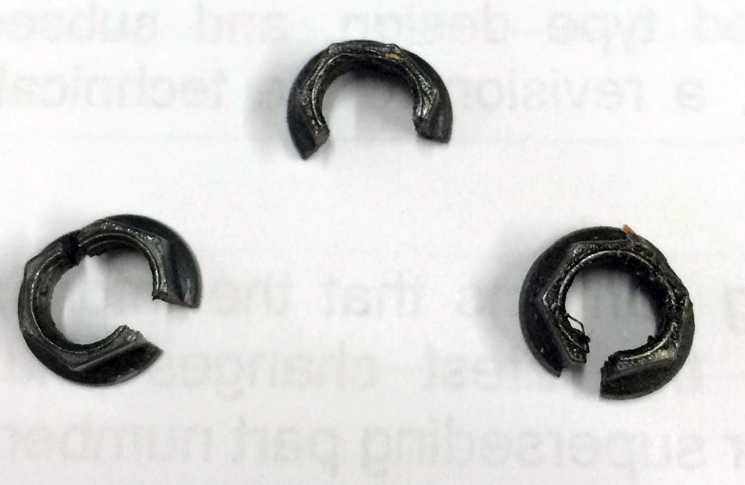 Bell 212 Engine mount section nut broken. SDR 510019414 (photo above)
Cracked/broken nut from engine tripod mount found in rear fuselage access panel, with two more nuts in similar condition. Suspect caused by hydrogen embrittlement. P/No: MS21042L4.
Bell 212 Main rotor head trunnion SUP. SDR 510019345
Newly received main rotor head trunnion suspect unapproved part. Trunnion had no part number and the serial number was difficult to locate. Bell Helicopter had no record of this component. P/No: 204011105001.
Bell 412 Crew station equipment system panel unserviceable. SDR 510019191 (photo above)
Smoke coming from upper circuit breaker panel. No fire observed. 5amp (lighting) CB had popped. P/No: BLPN6151.
Bell 412 Engine/transmission coupling drive shaft unserviceable. SDR 510019318
Replacement main driveshaft coupling alignment outside maintenance manual limits. Incorrect P/No: 6000-3 temp plates installed instead of correct P/No: 6000-2, as per AD/BELL 412/32 and AD CF-94-07). P/No: 412040005103. TSN: 5088 hours.
Bell 412 Fuselage skin panels corroded. SDR 510019264
LH and RH skin panels P/Nos: 412030282107 and 412030282108 corroded in area around drain hole.
Bell 412 Hydraulic valve faulty. SDR 510019406
No. 1 hydraulic system pressure rose to 1400psi on start (max pressure limit 1100psi). Faulty 3-way/2 position valve.
Bell 412 Rotorcraft tail boom panel corroded. SDR 510019263
Tail boom skin panel corroded. P/No: 205032811167. TSN: 859 hours/34 months.
Eurocopter AS332L Non-standard equipment system clutch slipped. SDR 510019339
Rescue hoist clutch slipping during retraction with a minimum test load of 430kg. Clutch held the load when static. Found during load check iaw AD 2013-0275R1.
Eurocopter AS350B3 Hydraulic system hose leaking. SDR 510019202
Hydraulic pump pressure hoses. P/Nos: 704A34412269 and 704A34412270A leaking from hose body (not end fittings). P/No: 704A34412269 on another aircraft in the fleet also found to be leaking. Both aircraft had less than 200 hours TSN. CASA AWB 29-004 and Eurocopter SI 2506-1-29 refer. TSN: 195 hours.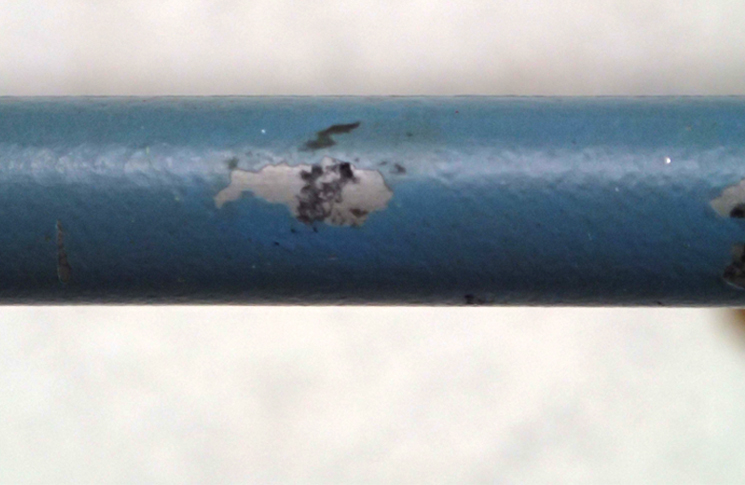 Eurocopter AS365N Hydraulic system pipe corroded and leaking. SDR 510019431 (photo above)
Hydraulic brake pipe from brake control unit corroded and leaking. P/No: 365A75293000.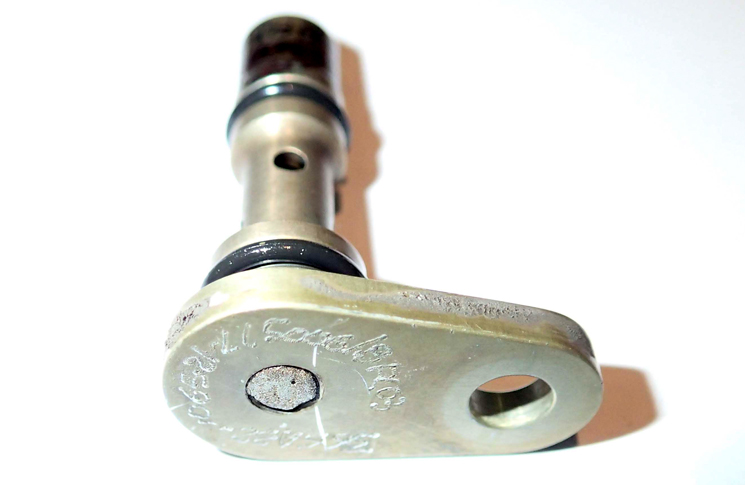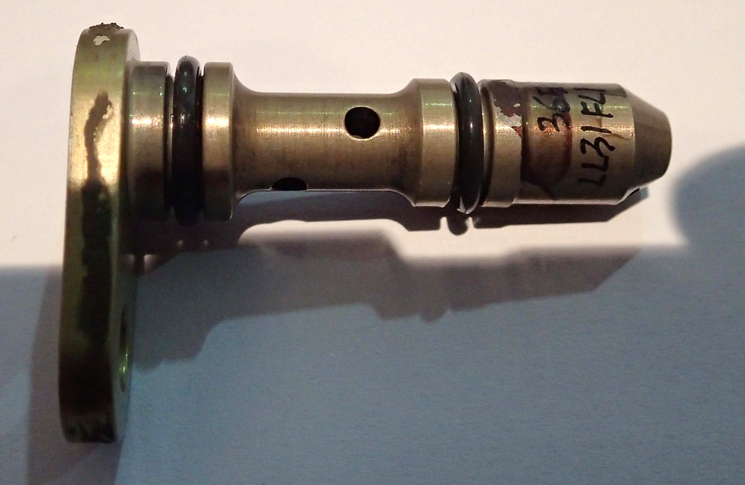 Eurocopter AS365N Main rotor gearbox oil jet leaking. SDR 510019512 (photos above)
Main rotor gearbox oil jet in area of LH engine input reduction housing leaking. See SDR 510018725 for similar defect. P/No: 365A32106601. TSO: 2136 hours/5439 cycles.
Eurocopter BK117C2 Tail rotor head sleeve cracked. SDR 510019255
Tail rotor inner sleeve outboard spindles had cracks in the hard facing. P/No: B642M1004101. TSN: 3243 hours.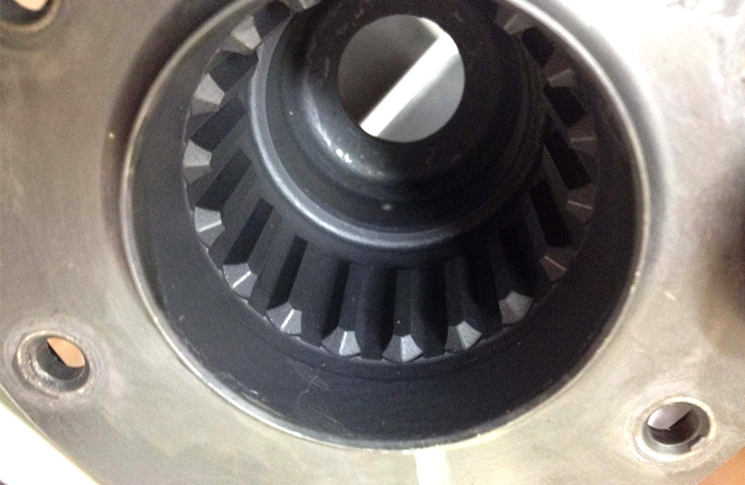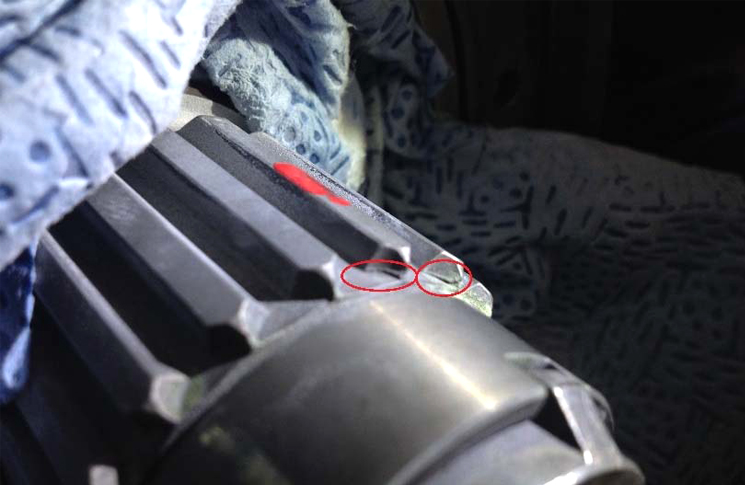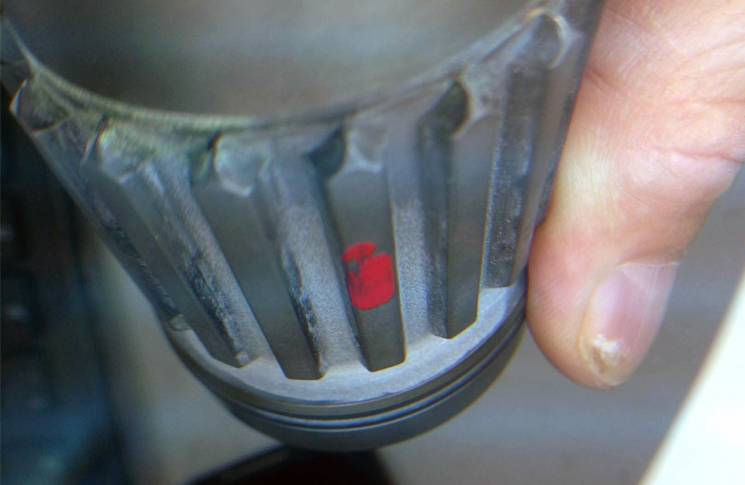 Eurocopter EC225LP Main rotor gearbox shaft cracked. SDR 510019374 (photos above)
Main transmission splined input shaft cracked at base of spline. Found during NDT inspection. P/No: 332A32330522. TSN: /481 cycles.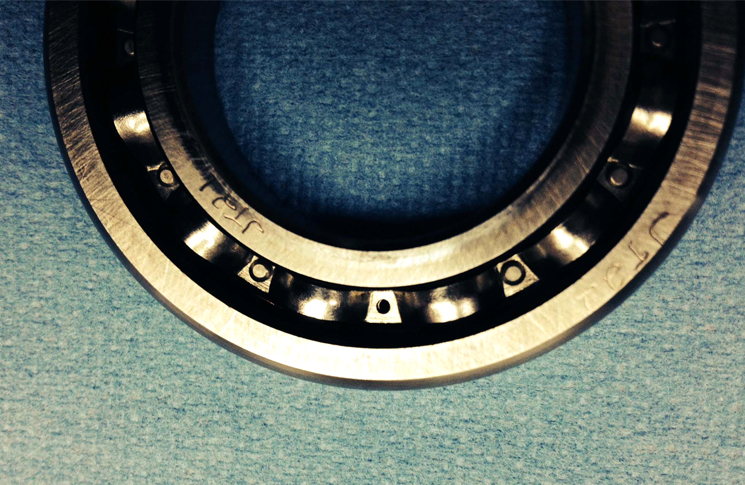 MDH 369 Engine/transmission coupling bearing unserviceable. SDR 510019437 (photo above)
Main transmission sprag clutch forward bearing had rivets missing in the roller ball cage. P/No: 369A5362.
MDH 369E Tail rotor gearbox bearing spalled. SDR 510019209
Tail rotor gearbox input shaft bearing spalled. P/No: 369D25418. TSN: 665 hours.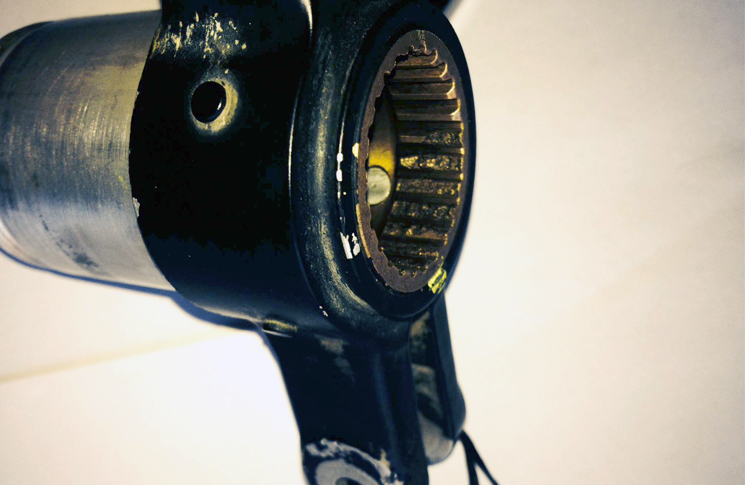 MDH 369F Tail rotor control system swashplate unserviceable. SDR 510019436 (photo above)
Tail rotor pitch control assembly swashplate splines damaged/missing. P/No: 369D2180111. TSO: 24 hours.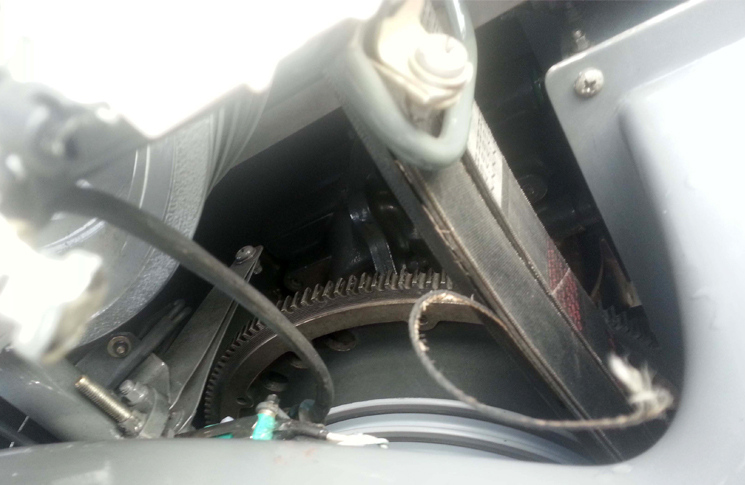 Robinson R22Beta Engine/transmission coupling drive belt frayed. SDR 510019538 (photo above)
Engine to transmission drive belts frayed. Sheave out of alignment. P/No: A1902. TSN: 9 hours.
Robinson R44 Engine collector/tailpipe/nozzle collector holed. SDR 510019219
Engine exhaust collector holed. Carbon monoxide warning light activated. P/No: C1695. TSN: 748 hours.
Robinson R66 Engine collector/tailpipe/nozzle exhaust pipe cracked. SDR 510019413
Engine exhaust cracked. P/No: F1691. TSN: 370 hours.
Sikorsky S76C Main rotor mast/swashplate pin unserviceable. SDR 510019158
Main rotor servo to swashplate expandable pin tight to remove. During removal, the pin lock ring separated from the head of the pin and fell into a cavity in the swashplate. P/No: 7610408015103.