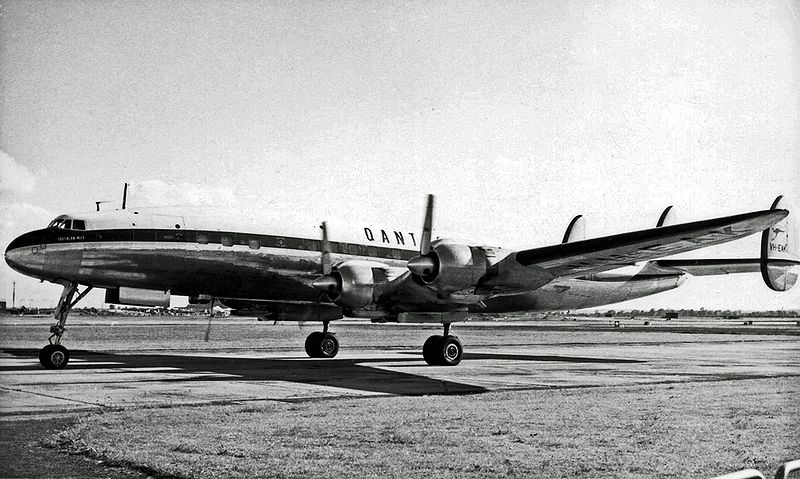 The Qantas Founders Aviation Museum has secured a Super Constellation to add to its collection, but before it can go on display it needs to make the long and arduous journey from the Philippines.
The museum had been trying to purchase a Super Constellation for years before purchasing this one, an ex-US Navy aircraft, from the Manila Airport Authority.
Qantas received its first Lockheed Constellations in 1947, and followed these with an order for Super Constellations in 1954. Affectionately known as the 'Connie', the aircraft drastically cut travel time in the 1940s and flew Qantas's first trans-Pacific service. With its Wright R-3350 turbo-compound engines (that utilised exhaust gas to drive turbines connected to the propeller to generate extra thrust) the Super Constellation, along with the Douglas DC-7C represented the ultimate in piston engine airliners.
The museum, which is located at the 1920s home of Qantas in Longreach, Queensland, now needs to raise funds to transport the 35-metre-long aircraft to Australia before it can go on static display for the public. There were no plans to restore it to flying condition, a museum spokesman told ABC News.
The Historical Aircraft Restoration Society operates a flying Super Constellation from Illawarra Regional Airport in NSW.
For more information or to donate to the cause, please visit the museum's website.