AAC ANGEL44 Landing gear actuator—rod end broken. SDR 510019679
RH main landing gear actuator rod end failed. P/No: HMX5G. TSN: 739 hours/1127 landings.
Amatuer Built Vans Aircraft VANSRV10 Engine mount section—mount plate cracked. SDR 510019873
Engine mount/nose landing gear elastomer plate cracked. Found during inspection iaw Vans SB14-08-29. P/No: WD1001E. TSN: 986 hours.
Beech 200BEECH Fuselage bulkhead— rivet loose. SDR 510019580
Rear fuselage vertical spar attachment bulkhead rivets loose and working.
Beech A36 Rudder spar/rib—spar cracked. SDR 510019845
Rudder forward spar cracked in LH bend radius behind upper rudder hinge bracket. Found during inspection iaw AD/B36/36 A1. P/No: 3363000017. TSN: 7792 hours/480 months.
Beech B200C Fuselage longeron/stringer—stringer cracked. SDR 510019590
Fuselage stringer 7 RH located at Stn 226.250 vertical strap cracked.
Cessna 162 Passenger/crew doors—hinge cracked and corroded. SDR 510019751
Passenger door RH aft lower hinge cracked then failed. Corrosion also evident in hinge. P/No: 091191014.
Cessna 172P Main landing gear strut/axle/truck—axle cracked. SDR 510019581
LH main landing gear axle cracked. Found during inspection iaw SID 32-13-03. P/No: 05411991. TSN: 11921 hours.
Cessna 172S Central display—PFD suspect faulty. SDR 510019665
Primary Flight Display (PFD) suspect faulty. The screen went blank then lots of numbers were displayed on the LH side before the screen went blank again. The Multifunction display (MFD) changed to display the instruments instead of the moving map before the PFD indicated 'In Air Restart' and returned to normal. P/No: G1000.
Cessna 172S Main landing gear strut/axle/truck—MLG leg corroded. SDR 510019880
RH main landing gear spring leg corroded in area just below the step attachment point. After cleaning, the corrosion was found to be outside limits. Corrosion depth was approximately 0.381 mm to 0.508 mm (0.015 in to 0.020 in). Limit is 0.2032 mm (0.008 in). Found during SIDs No 32-13-01. P/No: 054119810. TSN: 4134 hours.
Cessna 182P Wing miscellaneous structure— fitting cracked. SDR 510019745 (photo above)
LH and RH wing strut fittings cracked from bolthole. Found during SIDs inspection. Confirmed using eddy current inspection. P/No: 07236141. TSN: 4545 hours.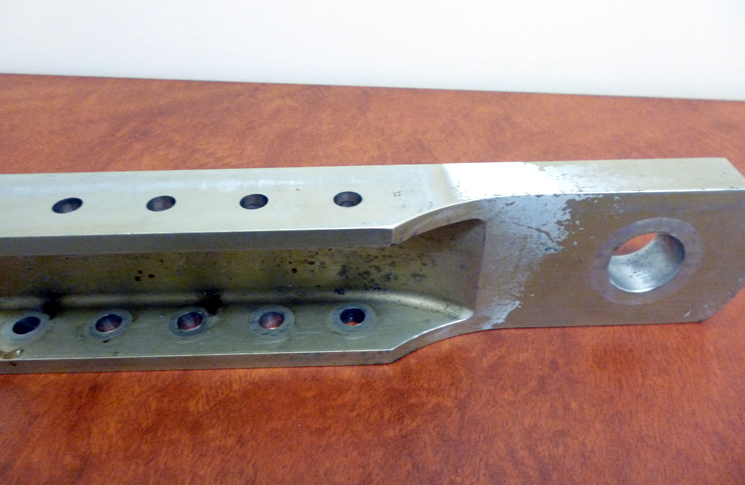 Cessna 208 Wing fuselage attach fittings—fitting corroded. SDR 510019611 (photo above)
LH wing strut upper attachment fitting contained pitting corrosion. Found during SID's inspection. P/No: 2621008202. TSN: 12789 hours.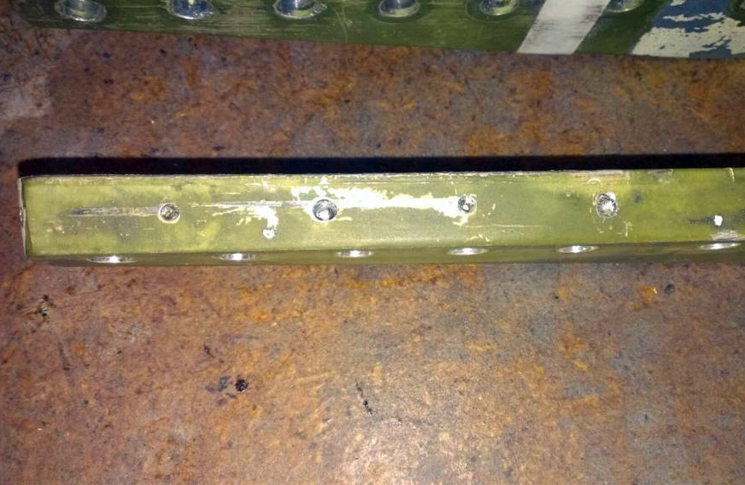 Cessna 310H Wing attach fittings—fitting unserviceable. SDR 510019823 (photo above)
Wing to fuselage rear spar lower attachment fittings show evidence of drill bit holes. Suspect occurred during skin removal. P/No: 08113102. TSN: 4600 hours TSO: 4600 hours.
Cessna 402C Hydraulic system main—hydraulic line corroded and leaking. SDR 510019652
RH main landing gear extend hydraulic line holed and leaking due to internal corrosion. P/No: 510011194. TSN: 21427 hours/28467 landings.
Cessna 404CESSNA Landing gear retract/extension system—blowdown bottle discharged. SDR 510019778
Main landing gear emergency blowdown bottle discharged. Nitrogen in system prevented landing gear from retracting. P/No: 99101543.
Cessna 404CESSNA Landing gear retract/extension system—uplock hook worn. SDR 510019728
LH main landing gear uplock hook worn to limits preventing landing gear from fully retracting. P/No: 574122215. TSN: 1033 hours/1821 cycles/1821 landings/16 months.
Cessna 441 Landing gear doors—bracket cracked. SDR 510019809
Nose landing gear door forward support bracket cracked. P/No: 52130389.
Cessna 441 Landing gear retract/extension system—selector valve failed. SDR 510019789
Landing gear control valve unserviceable. P/No: 99102791. TSN: 6450 hours/6289 months.
De Havilland DHC6300 Wing spar—spar cracked. SDR 510019697
LH and RH wing spar assemblies cracked. Found during inspection iaw SB V6/540.
Gippsland Aeronautics GA8 Cargo/baggage doors—slide worn. SDR 510019599
Forward cargo door slide worn. Found during inspection iaw AD/GA8/3. During inspection, the following parts were found to be either missing or replaced with unapproved parts: PN0 GA8-521022-151—Backing Plate, PNo MS24694-S65—Structural Screw, PNo AN3-11—Bolt, PNo AN310-3—Castle Nut. PNo MS24665-132—Split Pin, P/No: GA8521022149.
Gulfstream 500S Landing gear actuator—actuator broken. SDR 510019582
Nose landing gear actuator shaft broken. Evidence of pre-existing crack. P/No: EA937.
Mooney M20J Landing gear position and warning system—microswitch contaminated. SDR 510019662
Landing gear failed to retract. Investigation found the forward landing gear down limit microswitch contaminated with dust and grit.
Mooney M20J Landing gear position and warning system—microswitch intermittent. SDR 510019663
Landing gear failed to retract. Investigation found the downlock microswitch intermittent in operation. See also SDR 510019662 for previous similar defect.
Pacific Aerospace CT4B Wing spar—spar cap corroded. SDR 510019802
RH wing spar cap tee section corroded in area approximately 450 mm (17.7 in) from inboard end. Found during inspection iaw PAC SB/CT/133. P/No: 071105078. TSN: 13122 hours. TSO: 13122 hours.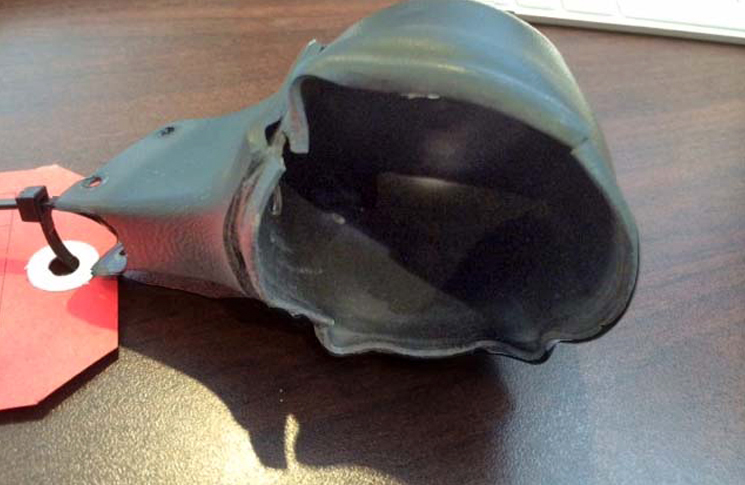 Piper PA32RT300T Magnetic compass—housing melted. SDR 510019693 (photo above)
Compass housing melted. P/No: 79600000. TSO: 1342 hours.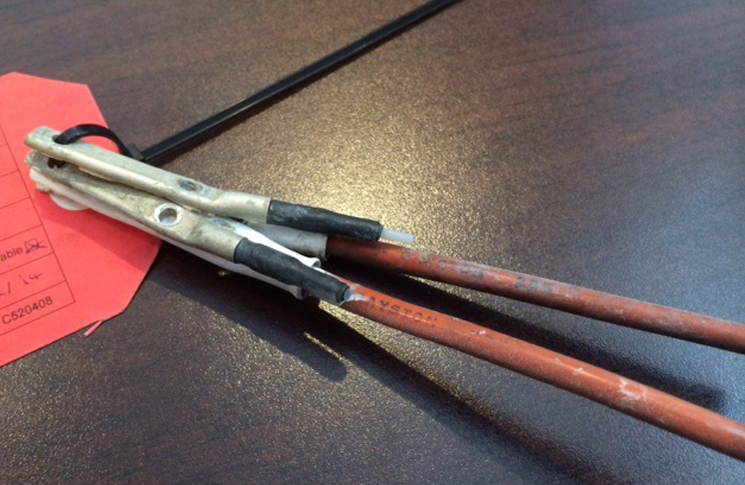 Piper PA32RT300T Static discharge system—static wick broken. SDR 510019694 (photo above)
Two static wicks broken and two static wicks found to be incorrect part. P/No: 494678.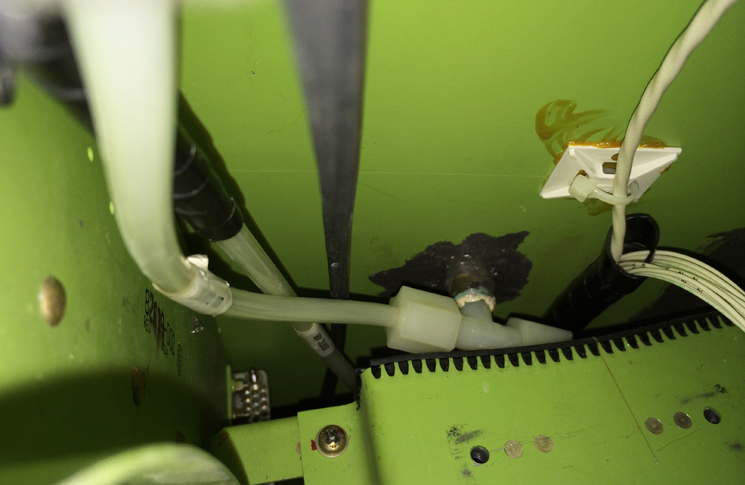 Piper PA46350P Pitot/static system—static system contam-water. SDR 510019858 (photo above)
RH (co-pilots) static system contaminated with water and it was suspected to have frozen at altitude. During investigation, the co-pilot's static system to be incorrectly plumbed. The incorrect plumbing allowed water to be trapped and possibly freeze.
Swearingen SA227AC Flight compartment windows—windshield shattered. SDR 510019771
LH front windshield outer pane shattered. Investigation found several cracks converging at a small chip in the windshield lower portion. P/No: 2719442003. TSN: 6506 hours.
Swearingen SA227DC Fuselage miscellaneous structure—door frame cracked. SDR 510019734
Main door cutout cracked in upper forward corner. Crack length approximately 7.62 mm (0.3in) extending from fastener hole. Found during inspection iaw AD 2014-15-01 and SB CC7-53-005.
Swearingen SA227DC Horizontal stabilizer plates/skin—skin cracked. SDR 510019630
RH horizontal stabiliser upper skin cracked in two places. Crack locations: 1. From 3 rivets inboard of BL60.60 to 5.5 rivets outboard of BL60.60. Crack length approximately 220mm (8.6 in). 2. From 5.5 rivets outboard of BL60.60 to 6.5 rivets outboard of BL60.60.Crack length approximately 35 mm (1.3 in).
Swearingen SA227DC Pneumatic distribution system—bleed air contam oil. SDR 510019817
Smoke in cockpit shortly after take-off. Investigation could not determine the exact source of the smoke but it is suspected that oil entered the bleed air system when the hot air mixing valve was removed for access during replacement of faulty anti-skid valve.