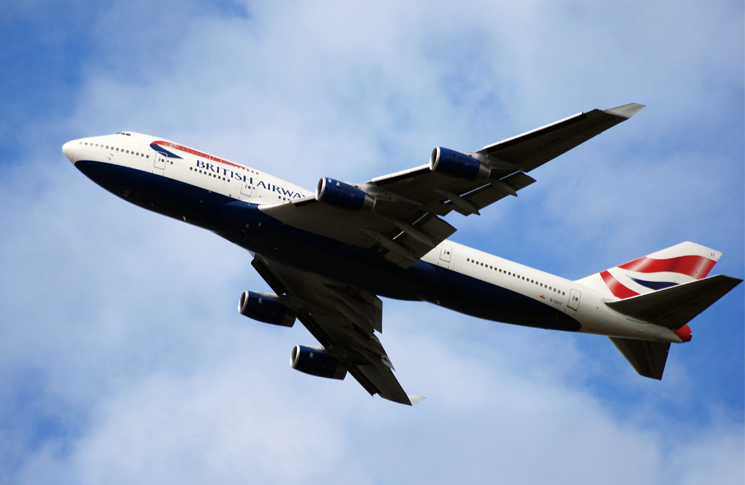 Thirty-two years after volcanic ash nearly brought down a British Airways 747; a new device is being fitted to another BA747 to give scientists a clearer picture of the crippling smog.
Aptly named ZEUS—after the Greek god of the skies—the device will fly long-haul routes over the course of a year. It will collect data from around the globe providing forecasters with an in-depth view on how volcanic ash is distributed through the earth's atmosphere.
The Met Office and the Natural Environment Research Council (NERC) developed ZEUS in response to the Icelandic eruption in 2010, which caused widespread travel chaos across Europe.
The information gathered from ZEUS will correlate with other flight data such as weather conditions, location, speed and altitude. This information will help scientists paint a clearer picture of ash distribution and enable engineers to schedule post-flight inspections of engines and aircraft systems.
ZEUS doesn't directly detect volcanic ash however, but the vast amounts of static energy that accompanies the ash. The breakthrough in detection came after a pilot noticed his hair standing on end during a research flight.
A prototype has already been flying on a Dash-8 passenger aircraft since 2012 gathering data from around Europe. The data helped prove that the ZEUS sensor could distinguish between regular levels of electrostatic charge on aircraft in normal conditions and the different types of levels when volcanic ash is near by.
'We were very keen to be involved in this pioneering research which will be of great value to the aviation industry and beyond' says British Airways' Captain Dean Plumb.
'Aircraft regularly encounter small quantities of ash in flights around the world, perfectly safely, and pilots use expert forecasts to plan their routes to avoid more dense ash clouds.
'ZEUS has the potential to provide a clearer picture of ash distribution and could be used to inform decision making-processes in the event of future volcanic eruptions.'
After the Indonesian Sangeang Api volcano erupted earlier this year, Flight Safety Australia looked back at the chaos caused by the 1982 eruption of Mount Galunggung and the now legendary flight of a British Airways Flight 9, in which the captain told his passengers: 'We have a small problem. All four engines have stopped. We are doing our damnedest to get them under control. I trust you are not in too much distress.'
Read more about the ZEUS senor in the full press release from British Airways.