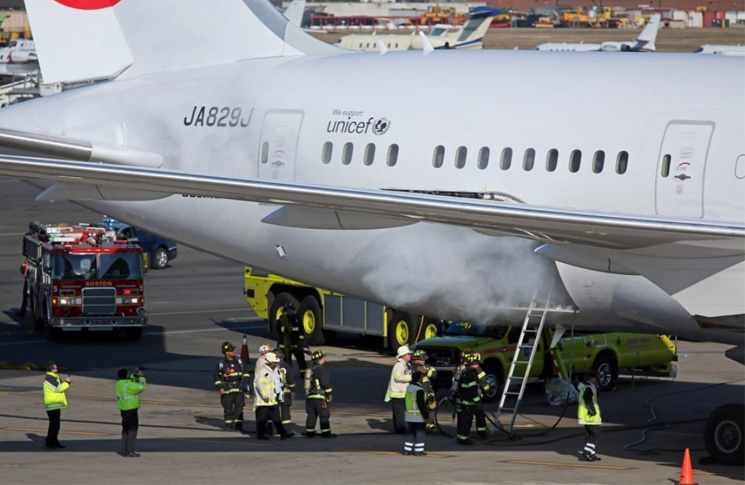 Poor battery design and shoddy manufacturing standards from a sub-contractor along with a lack of oversight has been blamed for a fire aboard a Boeing 787 Dreamliner.
The National Transportation Safety Board (NTSB) released its final report into the incident last week, concluding the fire in January 2013 at Logan International Airport in Boston was caused by the aircraft's battery short-circuiting, giving way to thermal runway and the resulting fire.
The NTSB ruled the short-circuiting was caused by poor work carried out by the GS Yuasa Corporation—a sub-contractor of Thales—that was working for Boeing during the manufacturing of the 787.
The report found that Boeing had not conducted any kind of audit of GS Yuasa, and that when it did after the fire found '17 items of noncompliance', with one described as 'noncompliance with assembly and installation instructions of battery components.'
The NTSB also audited GS Yuasa's production facility, revealing the manufacture 'could not reliably detect manufacturing defects…which could lead to internal short circuiting'.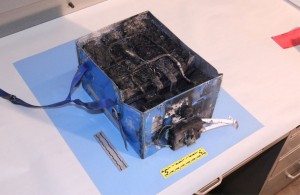 However, despite not following Boeing's strict instructions, the sub-standard work performed by GS Yuasa went undetected by Boeing and the Federal Aviation Administration (FAA), later being installed in the 787—an aircraft capable of carrying up to 335 passengers.
The NTSB was damning of Boeing and recommended it improve its oversight of sub-tier suppliers to ensure 'the product being manufactured adheres to established industry standards.'
The NTSB also criticised the Federal Aviation Administration (FAA), stating that the certification process should have been able to detect GS Yuasa's shortcomings and recommended the FAA improve its 'effective oversight of production approval holders'.
The report concluded that 'the FAA's oversight of Boeing, Boeing's oversight of Thales, and Thales' oversight of GS Yuasa did not ensure that the cell manufacturing process was consistent with established industry practices' which resulted in the short-circuit and subsequent fire.
The incident saw the FAA ground the 787 Dreamliner fleet in the fear of a type-wide problem.
Lithium batteries short-circuiting have become a serious aviation safety issue and caused a fire on-board a 737 in Melbourne earlier this year. This incident along with a growing incident rate led CASA to name lithium batteries as the 'Least Wanted' dangerous good for 2014.