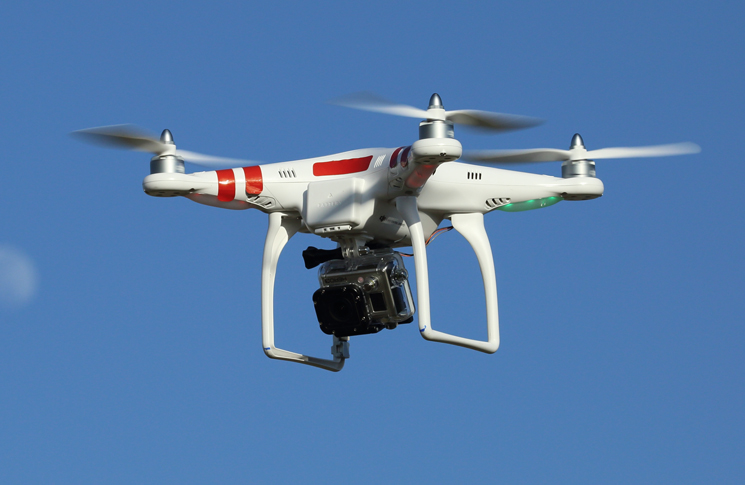 Another recreational drone user has been issued with a $850 fine after flying the aircraft over populated areas in Townsville last year.
In a short statement released by the Civil Aviation Safety Authority (CASA), the regulator said it had 'received reports of an unmanned aerial vehicle (UAV) flying in the proximity of Townsville aerodrome and investigated the matter… (and) identified a private operator who had breached several safety regulations.'
CASA said that the matter was in line with their enforcement practices and that the individual was 'issued an infringement notice ($850) for operating over a populous area and has been counselled by CASA inspectors to ensure safe operations of future flights.'
The news comes just weeks after CASA fined a separate recreational operator in December for crashing just metres away from a Victorian police operation. A year earlier, in late 2013, a Sydney operator was also issued with an aviation infringement notice after he lost control of his drone, crashing it into Sydney Harbour Bridge.
CASA reminds everyone wanting to fly UAVs to abide by the basic safety principles, which include:
You must only operate the aircraft in your line-of-sight in daylight. Don't let it get too far away from you.
You must not fly closer than 30 metres to vehicles, boats, buildings or people.
You must not fly over any populous area, such as beaches, other people's backyards, heavily populated parks, or sports ovals where there is a game in progress.
If you are in controlled airspace—which covers most Australian cities—you must not fly higher than 400 feet (120 metres).
You should not fly within 5.5 km of an airfield.
Respect personal privacy. Don't record or photograph people without their consent—this may breach state laws. For more information about privacy, go to the Office of the Australian Information Commissioner.