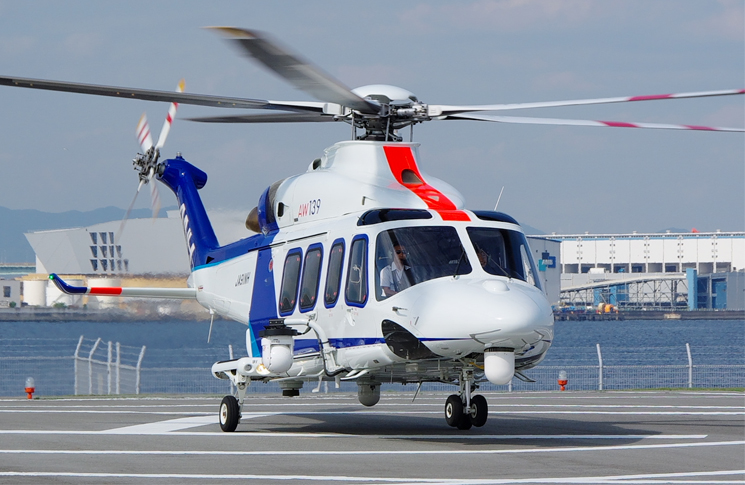 Australia's first AgustaWestland 139 civil helicopter training centre is due to open in Brisbane next year, providing a world-class training facility for Australian operators of the modern twin-engine helicopter. The AW139 has taken on offshore, aeromedical and executive transport roles since the first of 15 currently flying here joined the Australian register in 2007.
The facility will be based out of CareFlight Group's aeromedical training academy, after the air ambulance operator partnered with the simulator's manufacturer, Thales Australia.
Thales' Reality H Full Flight Simulator, or FFS, will serve the training requirements of CareFlight and other AW139 operators and is fully compliant with CASA FFS Level D certification requirements.
The new simulator will provide a safe environment where flight crews can practise high-risk training scenarios, such as engine failures and severe weather flying, and will support type rating, instrument rating and recurrent training.
'This represents a significant milestone in civil helicopter training in Australia,' CareFlight Group CEO, Ashley van de Velde, said. 'Up until now this level of sophisticated helicopter mission training in Australia has only been available to military pilots.'
The simulator comes with a hexaline electric motion system, making the training environment 'unrivalled for its realism', Thales says.
'Thanks to the combination of Thales' technology with CareFlight's aeromedical training expertise, flight crews from throughout Australasia and beyond will be able to receive world-class training at an easily accessible location,' Mr van de Velde said.
Flight Safety Australia visited CareFlight's Brisbane training facility last year and took part in helicopter underwater escape training (HUET): see Taking the plunge.
You can read more about the new AW139 FFS at Thales Australia website.