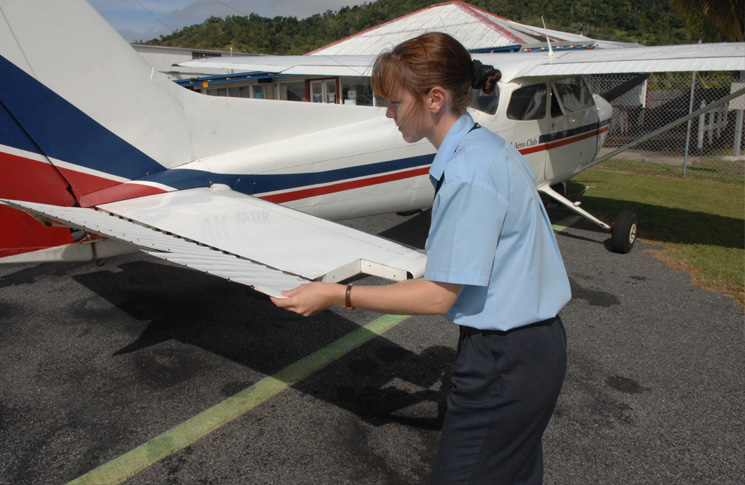 To celebrate Women of Aviation Worldwide Week (WOAWW) and 100 years of female pilots in combat, Fly It Forward pilots from four continents will give free introductory flights to females during the upcoming 6th annual Fly It Forward Challenge organised by the Institute for Women Of Aviation Worldwide (IWOAW).
WOAWW is a global outreach initiative organised by the IWOAW and promotes the advancement of women in the technical fields of the air and space industry. It takes place annually during the week of March 8—the anniversary date of the first female licensed pilot, Raymonde de Laroche. Fly It Forward urges pilots to pass along the gift of flight to girls and women.
This year the event also recognises Marie Marvingt who in WW I heroically flew over a German military base in occupied territory to bomb it and, in doing so, became the first woman to ever fly in combat.
Out of more than one million pilots worldwide, there are only 50,000 female pilots. Other technical fields in the air and space industry are equally lacking female presence.
Studies and surveys have demonstrated that a key barrier to women seeking these jobs is the industry's 'for male only' image, which drives qualified female candidates to not even consider the opportunities available.
Held annually during WOAWW the challenge aims to address this perception issue by inviting girls and women to come to airports and other industry facilities to see for themselves what it's all about.
Since 2010, female and male pilots from 37 countries on five continents have given free first flight experiences to nearly 10,000 girls and women and welcomed 40,000 more to aviation facilities as part of the challenge.
Australia successfully participated for the first time in 2014 with teams from across nine states. Pilots introduced over 400 females to flying in a small aircraft and shared their love of everything aviation with over 1400 people attending the various WOAWW events across the country.
You can find out if a Fly It Forward challenge is on in your state here.