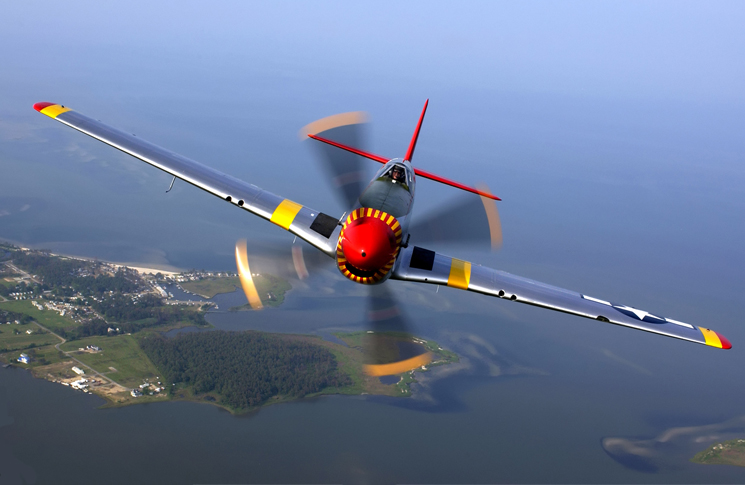 The sound of World War II-era piston-engines will ring out of the sky above Washington DC, as, one of the most largest formations of WWII aircraft ever assembled, flies over the US capital on Friday 8 May 2015.
The Arsenal of Democracy: WW II Victory Capital Flyover is part of a three-day celebration of the 70th anniversary of Victory in Europe (VE) Day . The flyover will represent major US battles of WWII, from Pearl Harbour through the final air assault on Japan, and conclude with a 'missing man' formation in memory of aircrew who died in the war. Organisers are expecting 70 aircraft in in a display planned to last for 40 minutes.
Approximately 300,000 aircraft, 2.4 million military vehicles, and 124,000 military ships were manufactured in the USA to support the war effort. The ramp-up in manufacturing was extraordinary. US annual production of military aircraft was less than 6,000 aircraft in 1939, but after President Franklin D. Roosevelt called in a May 1940 speech for 50,000 aircraft to be made each year, production rose dramatically—reaching its peak in March 1944, when 9,000 planes were produced that month.
One of the USA's the largest vintage military aircraft organisations—the Commemorative Air Force—will provide fighter and bomber aircraft including the only flying B-29 Superfortress.
'Our fleet, the largest flying collection of military aircraft, now stands at 162 airplanes, which are preserved and flown across America by our membership of over 12,000 individuals,' says Commemorative Air Force president Stephan C. Brown.
Other historical aircraft expected to participate include examples of the, P-40 Warhawk, P-39 Airacobra, P-38 Lightning, P-51 Mustang, P-47 Thunderbolt, FG-1D Corsair, B-25 Mitchell, B-17 Flying Fortress, B-24 Liberator, and many others.
More information about the Arsenal of Democracy Flyover is available here.