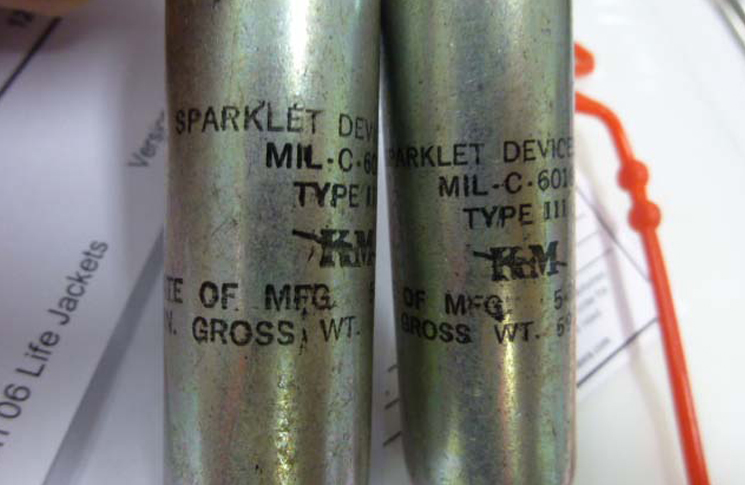 Gulfstream Aerospace KSD35L8 life jacket SUP. SDR 510020876 (photo above)
Eleven life jackets were found with defects. Suspected unapproved maintainer used. P/No: PNP0723125WC.
Magneto unserviceable. SDR 510020744
LH mag operation intermittent. P/No: 6393. TSN: 1721 hours.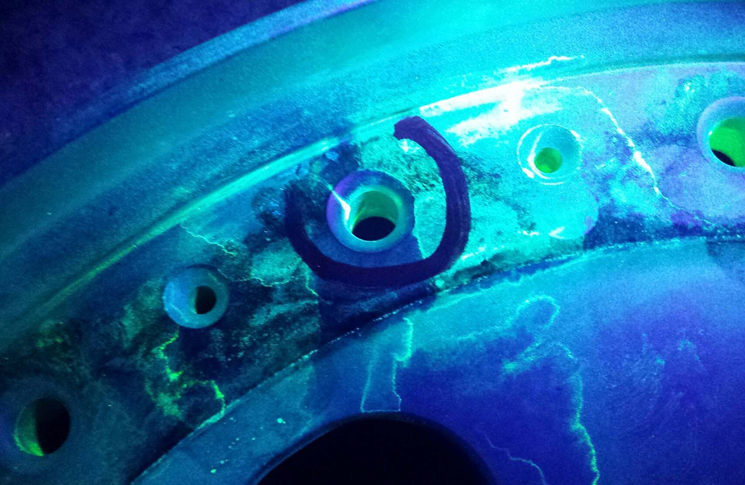 Messier-Hispano ATR72 wheel cracked. SDR 510020789 (photo above)
0.75 in crack found in tiebolt hole bore of outer wheel half. Found during dye penetrant inspection. P/No: AS365593. TSN: 3375 hours/3083 cycles. TSO: 3375 hours/3083 cycles.
The Bf Goodrich Co 42324121 rescue hoist failed test. SDR 510020573
Rescue hoist exceeded (failed) maximum clutch slippage load check values of 1799 lbs at 29 degrees C. Average value recorded over five tests was 1832 lbs. Rescue Hoist removed from service and returned to manufacturer repair centre for repair. P/No: 42325121. TSN: /3798 cycles. TSO: /575 cycles/15 months.
Unknown Manufacturer F4949 night vision goggles failed. SDR 510020733
Single tube failure (right hand). No indication of impending failure. Tube completely black. P/No: 26435961. TSN: 182 hours.