Continental GTSIO520M Engine fuel distribution—induction tube cracked and leaking. SDR 510020648
During maintenance, LH induction tube found with green fuel stain. Investigation revealed a fine hairline crack 1″ long on the flange. Induction tube to be replaced. P/No: 241520. TSO: 37 hours.
Continental GTSIO520M Reciprocating engine— distributor disbonded. SDR 510020886
During Continental SB 669 inspection, initial indication was no fault. Using an alternate procedure revealed the distributor gear bushing had disbonded from the distributor block. Both the distributor block and distributor gear were replaced with new parts. P/No: 10391586. TSN: 199 hours/371 cycles/3 months.
Continental GTSIO520M Reciprocating engine— governor failed. SDR 510020605
During take-off, aircraft was not able to get correct propeller RPM. Propeller governor had failed. Governor replaced with serviceable part. A/C released to service. P/No: D0FS29007ET6.
Continental IO550D Reciprocating engine—piston engine damaged. SDR 510020617
Pilot refuelled aircraft. Aerodrome ground personnel parked bicycle approx. 3m in front of aircraft. Pilot completed refuelling aircraft, and started aircraft engine and started taxiing, striking the bicycle with the aircraft propeller causing substantial damage to the aircraft. P/No: Continental and Hartzell.
Continental O300D Engine fuel distribution— hose incorrect fluid. SDR 510020619
Cessna 172 using MIL-H-6000 hose on a fuselage tank modification (STC SA615NE). Hose was found to be swollen and causing fuel discolouration. Investigation revealed that MIL-H-6000 (New standard MIL-DTL-6000) hoses stated as being 'suitable for fuel', swell in the presence of MOGAS, causing restrictions in fuel flow.
Ignition system—magneto unserviceable. SDR 510020866
Difficulty starting engine each time. Impulse coupling not producing enough sparks. P/No: 4373. TSN: 269 hours.
Jabiru JABIRU3300 Reciprocating engine—exhaust valve damaged. SDR 510020753
At 4500 ft, engine developed a misfire. Investigation revealed #2 exhaust valve had stuck open, causing piston to collect the valve and destroy both.
Lycoming IO360M1A Engine reciprocating—fuel injection system unserviceable. SDR 510020735 (photo above)
During routine 50-hourly engine inspection of the fuel strainer, small metallic pieces flowed out with the residual fuel when the filter was removed. On closer inspection of the filter it was noticed that the mesh material was coming free and breaking off. The injector, flow divider and nozzles were removed for repair.
Lycoming IO540E1B5 Engine reciprocating—valve spring broken. SDR 510020771
Valve spring found broken in two during scheduled maintenance. Spring replaced. P/No: LW11797. TSN: 1438 hours.
Lycoming IO540K1A5 Engine fuel pump—low pressure. SDR 510020745
Pilot reported low engine-driven fuel pump output pressure. P/No: 201F5003. TSN: 968 hours
Lycoming IO540K1A5 Engine fuel pump—low pressure. SDR 510020806
Engine-driven fuel pump found to be producing low output pressure at low RPM while performing an engine ground run. P/No: RG17980DM. TSO: 169 hours.
Lycoming IO540K1A5 Engine fuel pump—pump unserviceable. SDR 510020810
During engine ground run, engine driven fuel pump pressure was low at idle speeds. Pump replaced, aircraft tested serviceable. P/No: RG17980DM. TSN: 13 hours
Lycoming IO540K1A5 Engine reciprocating—piston engine contaminated. SDR 510020586
After engine overhaul, blast media found inside crankshaft flange cavity. P/No: IO540K1A5.
Lycoming IO540K1A5 Engine reciprocating cylinder section—inlet valve loose. SDR 510020734
During grounds runs on rebuilt engine, cylinder 6 found not to be firing. Cylinder inspected, intake valve seat found loose and aluminium found in the oil filter. OEM contacted for information. P/No: IO540K1A5.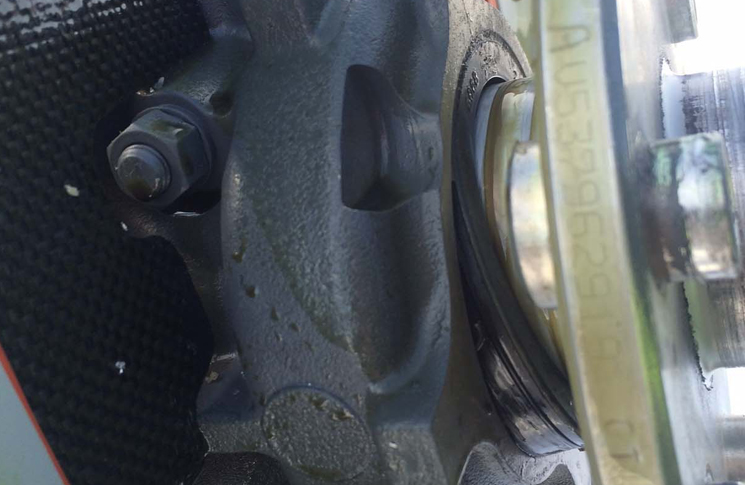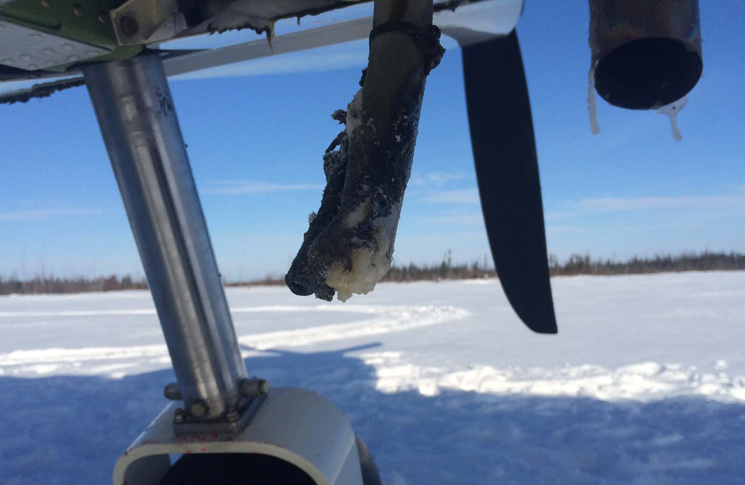 Lycoming IO540K1A5 Reciprocating engine internal oil system—oil tube missing. SDR 510020670 (photos above)
While flying in icing conditions, the engine failed causing a forced landing. Investigation found the end of the oil breather tube that is exposed to the atmosphere had frozen up and the secondary hole was absent. Engine replacement or major repair required. A secondary vent hole to be drilled into breather tube. Out of remaining stock at GippsAero, 3 more tubes have been found without secondary vent hole present in oil breather Tubes, these tubes have been quarantined. A mandatory service bulletin SB-GA8-2015-126 has been circulated detailing the inspection of the breather tube and drilling of secondary vent hole if required. P/No: GA871731211.
Lycoming LTIO540J2BD Reciprocating engine cylinder section—engine cylinder damaged. SDR 510020584
Pilot reported partial power loss on RH engine. Throttle increased to match L/H engine power. EGT indication/temperature dropped, CHT increased, oil temp and oil pressure remained stable. Exhaust smoke was present and aircraft was flown for approx. 0.2 hr. Inspection revealed No. 1 cylinder inlet valve failed. Engine dismantled at overhaul shop, cylinder inlet valve had failed where the collets fit onto the valve, causing the valve to be ingested into the cylinder and driving it back through the cylinder head. Piston damaged and metal contamination throughout engine.
Lycoming O320B2C Reciprocating engine front section—valve worn. SDR 510020655
On carrying out test run-up after 100-hourly inspection, pilot unable to turn engine off with mixture pulled. Found idle cut off valve faulty. Carburettor replaced. P/No: 206B21. TSO: 857 hours.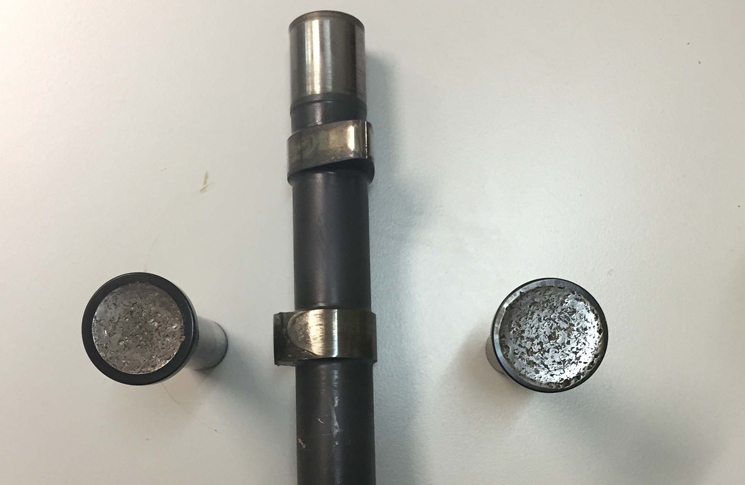 Lycoming O320D2A Reciprocating engine cylinder section—tappet body corroded. SDR 510020597 (photo above)
Scheduled 100-hour inspection carried out, cylinder 1 found low compression. Cylinder 1 removed and found with metal impregnation in piston side walls. Camshaft inspected and found tappet bodies erroded and cam worn. Very little evidence in oil filter of metal contamination. P/No: 62064. TSN: 1547 hours.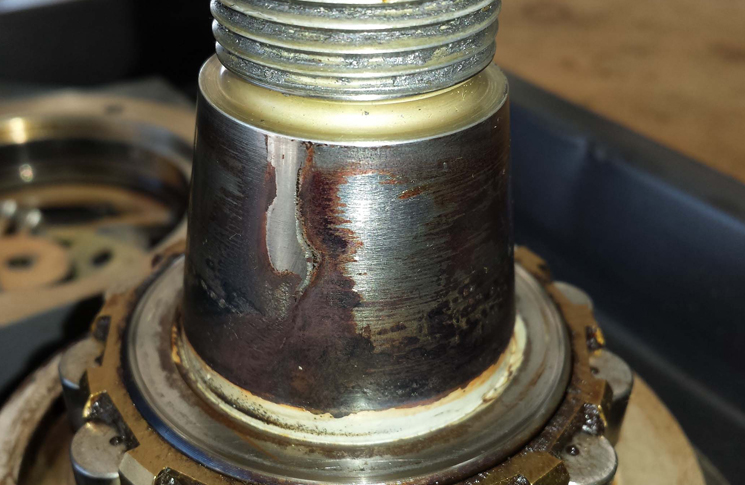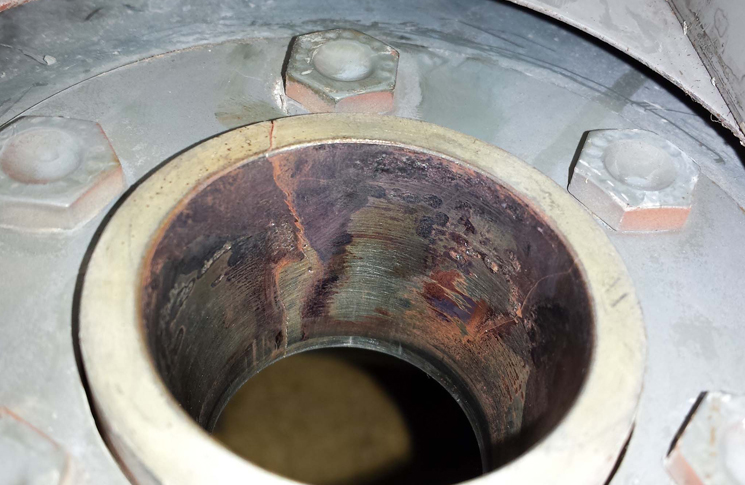 Lycoming O360J2A Engine reciprocating—cooling fan cracked. SDR 510020729 (photos above)
During operation, lower bearing telatemp was observed rising. Cooling fan hub found cracked in multiple places, with pitting and heat discolouration evident on the fanshaft. P/No: B1741. TSN: 812 hours.
Lycoming O360J2A Engine reciprocating—exhaust valve worn. SDR 510020772
During 100 hourly inspection, #3 cylinder found to have zero compression. Investigation found exhaust valve worn and unseated. Item replaced. P/No: LW19001. TSN: 1549 hours.