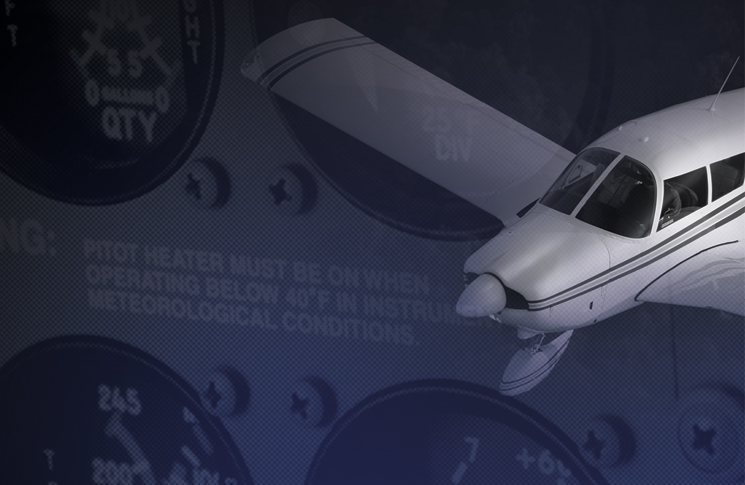 Dry, hot and tired—not a good start for this CPL.
Here I was a relatively low-time pilot with a fresh CPL working in various flying and non- flying roles on my home airfield. Word had gone around that I was keen and always willing to do any flying that would come my way. I was most pleased when the owner of a Piper Cherokee 6 with a charter-only AOC phoned me and asked if I was willing to do a three-night charter for a travel agent, flying some wealthy retirees around Cape York in North Queensland.
I was thrilled at the chance of work, yet a little apprehensive as I'd never flown a Piper, having grown up flying all things Cessna. Several days of careful preparation were done as well as a one-hour mini familiarisation/check flight by the owner. I felt prepared and ready to fly my four days and show off my own backyard to my out-of-town guests.
What I didn't know was that I made my first mistake before even going anywhere near an aeroplane. The night before departure when I was lured out by some friends for dinner and the movies, I didn't hesitate. The result was quite a late night, getting to sleep just after midnight.
The next morning, when my alarm sounded at 5:00 am, I was far from feeling refreshed and ready to do almost six hours of flying in the tropical North Queensland heat. My guests arrived and we were underway on our first leg. It was a warm morning, and to be honest I wasn't feeling that enthusiastic about the long day ahead.
That said, my 15-minute fuel checks and tank changes kept me busy and I had a heightened level of anxiety (possibly a good thing) as the fuel management between the four tanks of this old Cherokee 6 was a much higher workload than I'd ever endured in any Cessna I'd flown previously.
Lunch came and my guests asked if I'd like to join them for a hot lunch in town. I hesitated, as I had some refuelling to do, and was considering having a quick power nap after eating my packed lunch while my guests toured our destination. I hesitated and then took them up on their offer.
After lunch we were soon airborne for our next stop. It was hot and bumpy after lunch, and I was getting tired. The next leg of three hours was coastal all the way to the beautiful Torres Strait.
My guests were thirsty ones and I'd somewhat under catered on the water the previous day at the supermarket, so I'd made a subconscious decision to conserve water at my end so my guests were more than nourished. Hand flying in that after-lunch lull, with the warm sun on my face, we were cruising just off the coast of Lockhart River, when I had a moment of terror.
Did I do my last fuel tank swap? Quickly running through my tank change sheet, I had become confused as to exactly how much fuel was left in which tank. My calculations weren't making sense, my concentration levels had dipped and I'd quite clearly become confused.
The Cherokee 6 was maintaining a wing-down state, which indicated per my training, that the fuel tanks were becoming unbalanced. I was getting annoyed with my mistake, and a little unsure how to correct it, when in an instant, the engine stopped. No coughing, spluttering or power surges, just complete silence.
I trimmed for best glide and instantly did my C-M-F checks. Carby (not fitted), mixture, fuel pump high, change fuel tanks. In an instant the big six Lycoming roared back into life. I was horrified. I turned around to my four guests and they were as white as ghosts, with a look of terror in their eyes. I quickly reassured them everything was fine while giving them a thumbs up.
I didn't want to try and explain over the noise of the engine. But I knew what had happened. My lack of sleep and lack of water in the soaring temperature of a non-airconditioned light aeroplane more than definitely affected my concentration levels that day, compromising my normally professional behaviour.
This unfortunate experience gave me the perfect lesson: always be sufficiently rested (especially in a single-pilot operation), grab a power nap when you can, and stay hydrated.
---
Have you had a close call? Write to us about an aviation incident or accident that you have been involved in (as long as it's not the subject of a current official investigation). If we publish your story, you will receive $500. Articles should be between 450 and 1400 words. Submit your close call by emailing fsa@casa.gov.au and your story could be published like the one above.