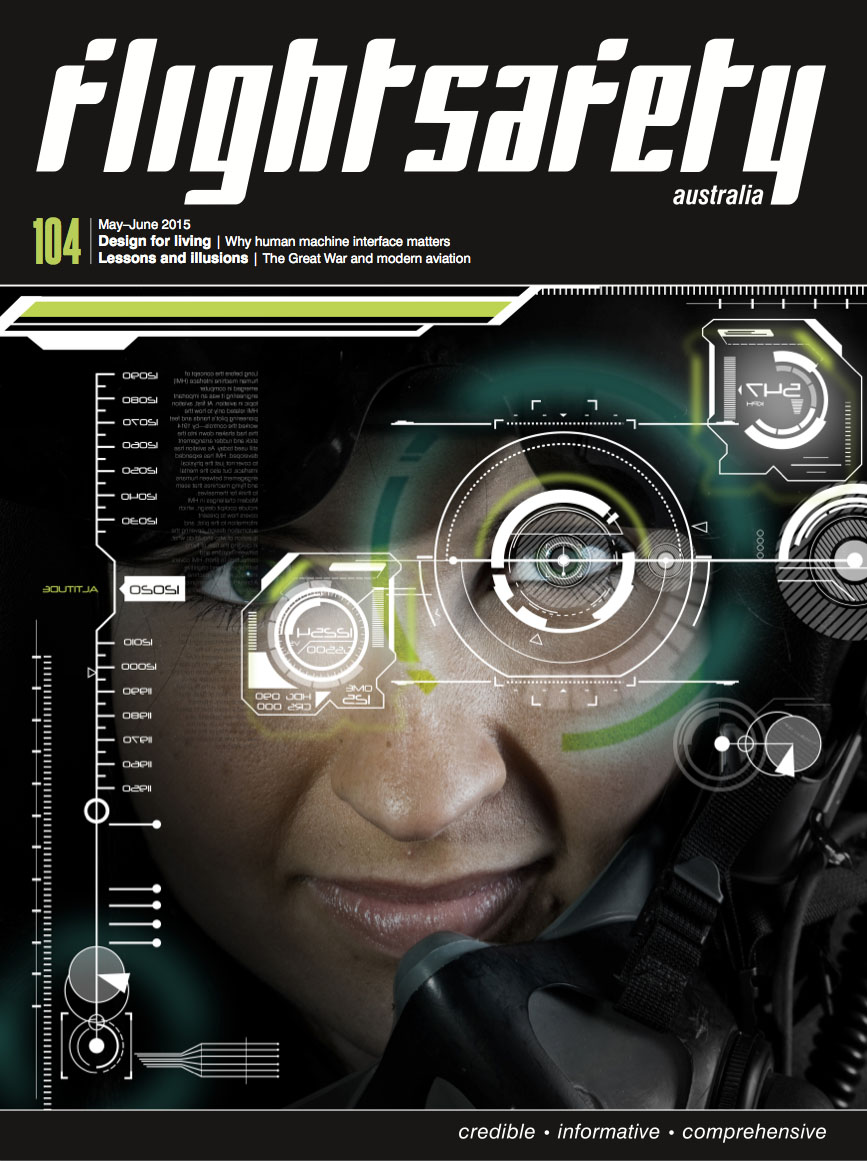 For May-June 2015 Flight Safety Australia looks at human-machine interface: how human beings work with machines, and how the two can better work together. 'HMI covers automation, and other aspects of system design such as control layout and display conventions. It's an important topic in aviation because too many errors and accidents have roots in poor interface design,' says Flight Safety Australia editor Robert Wilson.
Contributor Adrian Park dissects how misunderstanding between its human pilots and the autopilot led to the destruction of China Airlines flight 140, an Airbus A300 at Nagoya, Japan. Interface and monitoring are also examined in an analysis of the role of 'the pilot monitoring' – what exactly does that involve?
A retrospective on the development of aviation during the First World War shows how far we have come in 100 years, and yet, how the foundations of modern air transport were laid in those four terrible years of fighting. Documents from the time reveal a mixture of quaint attitudes and still-relevant advice.
FSA's US- based general aviation contributor Tom Turner offers some informed advice on flying in winter; although Australian winters are nowhere as sever as those in Turner's home state of Kansas, there are some important risks and factors to consider. Not the least of these are the risks of flying under he influence of supposedly harmless cold and flu medications. The story Flying high? looks at this issue.
Contributor Kreisha Ballantyne takes a light-hearted but penetrating look at the role of the flying instructor in developing good habits and relaxed competence in pilots. She concludes that the quality of instructor-student relationship does much to determine the quality of the pilot it produces.
The great disconnect emphasises the importance of inspecting universal joints in aircraft flight control systems. Uninspected joints can fail without warning; indeed one did so recently on a training flight. By sheer luck there was a flying instructor with the student at the time.
The popular SDR section and close calls, including an audio version of a centre-of-gravity incident on a commercial flight, complete the issue.
Flight Safety Australia's May-June edition is now live on the App Store and Google Play. Stories will also appear, over the life of the issue, on this site. You can subscribe to be notified via email when new stories are published online.