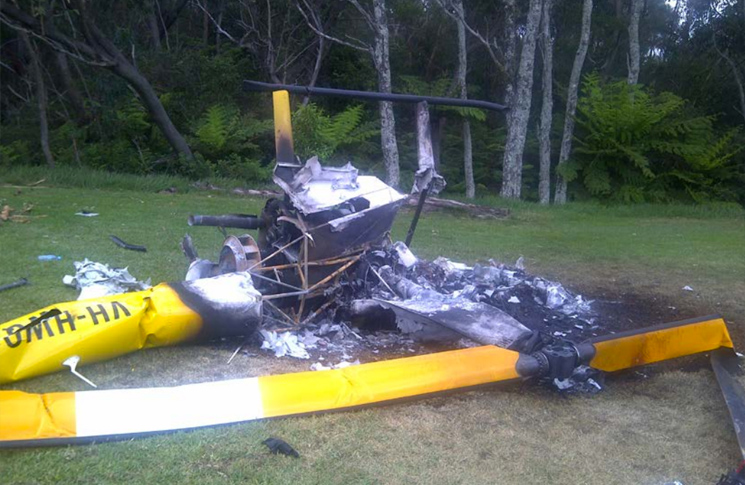 Australia's transport safety investigator has called on US and European regulators to make bladder-type fuel tanks compulsory on Robinson R44 helicopters to help prevent post-impact fires.
The call came as the ATSB issued its final report on a crash at Bulli Tops in NSW when four men died after the R44 they were flying in was engulfed by fire. The helicopter struck a tree in March 2013.
By the end of April that year, CASA had mandated that all R44 operators replace the existing aluminium fuel tank with a bladder-type design.
The Australian Transport Safety Bureau's (ATSB) Chief Commissioner Martin Dolan said that the ATSB remained concerned because of the heighten risk of post-impact fires in helicopters not fitted with crash-resistant fuel tanks.
'We believe the US Federal Aviation Administration (FAA) and the European Aviation Safety Agency (EASA) can help improve the safety of many helicopter pilots and their passengers,' Mr Dolan said.
'We have issued safety recommendations to the FAA and EASA. We ask them to take action to increase the number of crash-resistant fuel systems fitted to existing and newly manufactured helicopters.
'Under international convention, we would expect to hear from the FAA and EASA about their proposed responses to these recommendations by early September 2015,' Mr Dolan added.
An R44 was involved in another accident in Mount Buller, Victoria, after it crashed heavily into the ground in November 2013. Fortunately, the helicopter had the bladder-type fuel tank installed so the pilot and three passengers where able to walk away uninjured.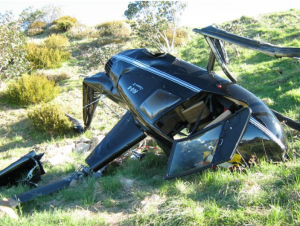 In its report into the accident the ATSB said, 'the helicopter had been fitted with bladder fuel tanks. Despite the hard landing and resulting substantial damage to the helicopter, there was no post-impact fire.'
Despite the clear safety benefit and a 20-year-old requirement for new helicopters to have a crash-resistant fuel system, several helicopter types designed before 1995 are still being made without such a system.
You can read more about the ATSB's recommendation to the FAA and EASA and read the full report into the 2013 Bulli Tops accident here.