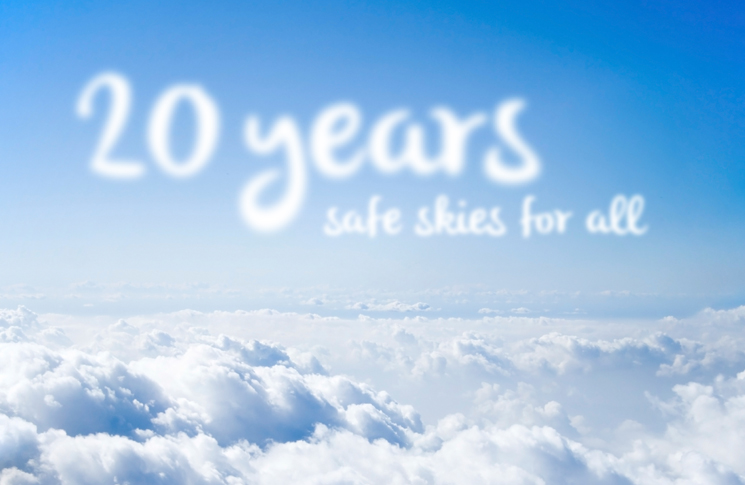 The Civil Aviation Safety Authority (CASA) is celebrating 20 years since its formation on 6 July 1995 as Australia's aviation safety regulator.
The organisation was established when the air safety functions of the former Civil Aviation Authority were separated, with the function of air traffic control designated to Airservices Australia.
CASA was established as an independent statutory authority with its primary function dedicated to safety regulation of civil air operations in Australia and the operation of Australian aircraft overseas.
CASA and Airservices currently form a tripartite structure with the Department of Infrastructure and Regional Development, working together in providing safe aviation in Australia.
CASA's Director of Aviation Safety, Mark Skidmore, says that while many things in aviation safety have changed over the last two decades, some have remained the same.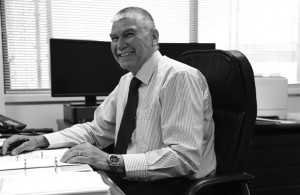 'Technology has obviously kept bounding along—who would have thought 20 years ago we'd be using computer tablets in the cockpit?' he says. 'The focus on the importance of human factors in safety has also progressed steadily and has matured as a science in itself.'
'In the airline sector well known brands have disappeared and new operators have emerged to drive competition in an ever fluid market. However, it is true to say being a safety regulator in 1995 was a challenging job and it remains so in 2015.
Skidmore adds that safety regulators continually strive to get a balance between keeping the regulatory burden as reasonable as possible while ensuring the appropriate safety standards expected by the travelling public are met.
'Looking back we can see times when the pendulum has swung both ways, possibly too much at times,' he says.
'I see my role as making sure the CASA of today and into the future gets the balance right. An aviation safety regulator cannot take a 'light' approach to safety, nor can we overburden the aviation community with regulation that has unintended consequences or fails to deliver the right outcomes.
'CASA may never be perfect but we will keep working to deliver safe skies for all.'
In 1995, Australian aviation was set for a landmark year with the privatisation of Australia's international airline, Qantas—which was yet to absorb Australian Airlines (although it already owned the domestic carrier). Also in 1995, Australian company Jabiru—which had been making ultralight aircraft, as kits or fully assembled since 1991—introduced its second own engine design, a 2.2-litre flat four.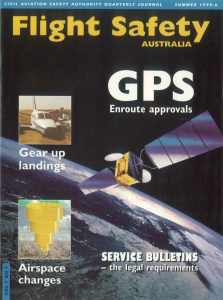 Flight Safety Australia was also launched in 1995, replacing the former Aviation Safety Digest and the 'crash comic' that was published by the former Bureau of Air Safety Investigations.
The new magazine was aimed at a wider readership than private pilots and promised to be 'a quality safety magazine that meets the needs of Australia's aviation industry…Technological change…will be a focus', the first editorial said, and true to its word Flight Safety Australia gained an 'internet address' in 1996.
Fast-forward 20 years and 105 editions later, Flight Safety Australia is a full-functioning safety publication with a readership of 50,000 experiencing aviation safety content across multiple platforms in print, video, audio and visual design.
Other notable aspects of Australian life in 1995 included Telecom changing it's name to Telstra, the Anzac Bridge opening in Sydney, the Super League wars beginning in Rugby League, Carlton winning their 16th premiership and Nick Kyrigos, Australia's current number one tennis player, was born.
Australia's population was just 17.1 million, Paul Keating was Prime Minister and John Howard was Leader of the Opposition. About 2.6 million Australians had mobile phones and only a few thousand watched pay TV. And the Internet? It had just 16 million users—globally.
Airservices Australia is also celebrating 20 years since its formation and produced the video below highlighting some of the organisation's major achievements over the last two decades.