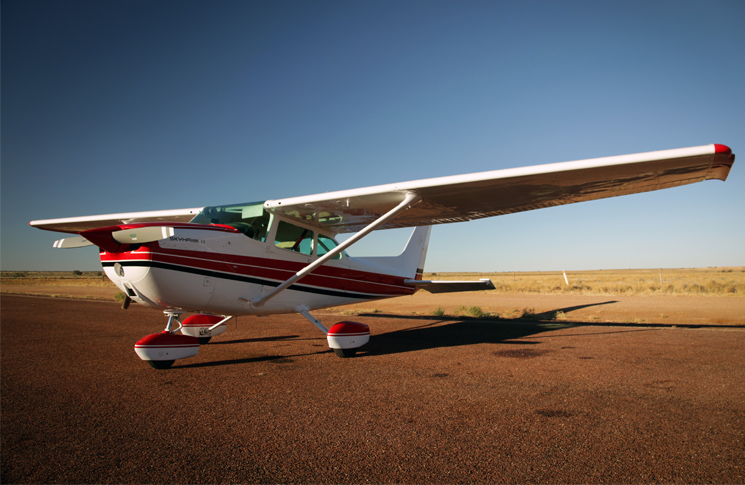 Out-N-Back—a mini-series following a VFR flight around Australia—is back due to popular demand, with the sequel, Out-N-Back 2, filming later this year.
The original Out-N-Back followed a VFR flight through southern parts of Australia and covered a wide range of safety issues VFR pilots commonly face.
Over the course of six episodes, viewers were given safety tips and advice on VFR issues such as daily inspections, maintenance releases, fuel management, navigation and operations at non-controlled aerodromes.
For the second edition of Out-N-Back, the Civil Aviation Safety Authority (CASA) is asking the VFR community for their input on what safety issues they want to see covered and is encouraging pilots to have their say before filming begins.
Some of the safety topics CASA plans to cover include:
| | |
| --- | --- |
| ·       Managing fleet flying | ·       Navigation |
| ·       Refuelling | ·       Restricted military airspace |
| ·       Ageing aircraft | ·       Emergency landings |
| ·       Weather and overwater operations | ·       Aircraft landing areas (ALAs) |
| ·       Remotely piloted aircraft (RPA) | ·       Maintenance releases |
| ·       Dangerous goods | ·       Digital video recording |
| ·       Regulatory changes | ·       Human factors |
| ·       Heli-mustering operations | ·       Electronic flight bags (EFBs) |
| ·       Daily inspections | ·       Royal Flying Doctors Service |
| ·       Non-controlled aerodromes | ·      Navigation over featureless terrain & use of GPS |
If you would like to provide feedback to CASA about Out-N-Back and also suggest topics and issues you would like covered in the second series of Out-N-Back, email Safety Promotion at: safety.promotion@casa.gov.au.
You can also contribute via social media and have your say on CASA's Facebook page.
Over the coming six weeks, Flight Safety Australia will also republish the original Out-N-Back series to help refresh the VFR community on all the various safety topics that were covered, beginning with the first episode detailed below.
The first episode of the original Out-N-Back starts in NSW with a flight from Bathurst to Arkaroola, stopping at Griffith and Broken Hill along the way, covering the following safety topics:
Daily inspections
Maintenance releases
Fuel management and refuelling

In the planning stage, the pilot, Salli-Ann, made sure of the best places to stop for refuelling. She had originally planned to stop at Condobolin but discovered the availability of fuel was limited so she opted for Griffith. Don't forget to carry your credit card or carnet cards and, remember, fuel isn't available everywhere so always phone ahead and check your ERSA.

Non-controlled aerodromes

These aerodromes can get busy, so it's vital you use your radio and make sure you understand the position and intentions of other traffic

Navigation over featureless terrain and use of GPS

Flying north-west from Broken Hill, the track took them over some fairly featureless terrain, without the usual landmarks to help them with visual navigation. The pilot, Salli-Ann, points out natural features to look out for, such as lines of bush or trees indicating the flow of a river at some time.
Stay tuned next week for episode two of the original Out-N-Back on Flight Safety Australia.