Hartzell HCE4N3G Propeller assembly—propeller leaking. SDR 510021203
RH propeller leaking grease. P/No: HCE4N3G. TSN: 7296 hours TSO: 3312 hours.
Hartzell HCE4N5A Propeller governor—governor incorrect wired. SDR 510021314
LH engine propeller governor torque motor incorrectly wired to FCU with reversed polarity. Aircraft was on a post maintenance check flight. Take-off aborted due to LH engine power reduction. Aircraft veered off the strip and the RH main landing gear travelled onto the grassed area.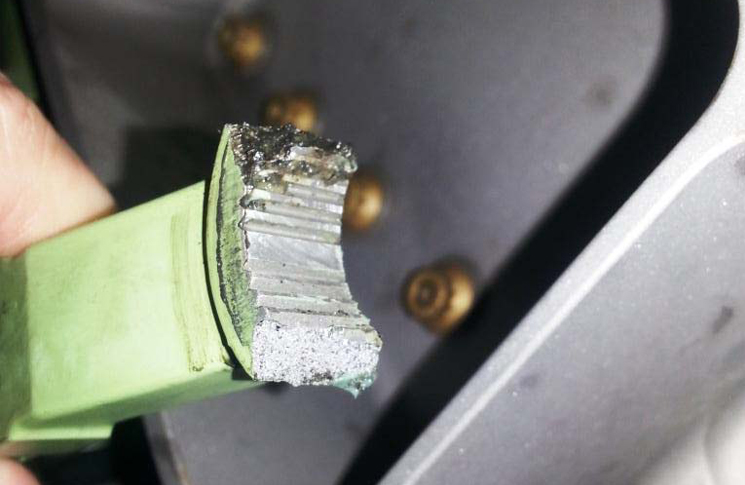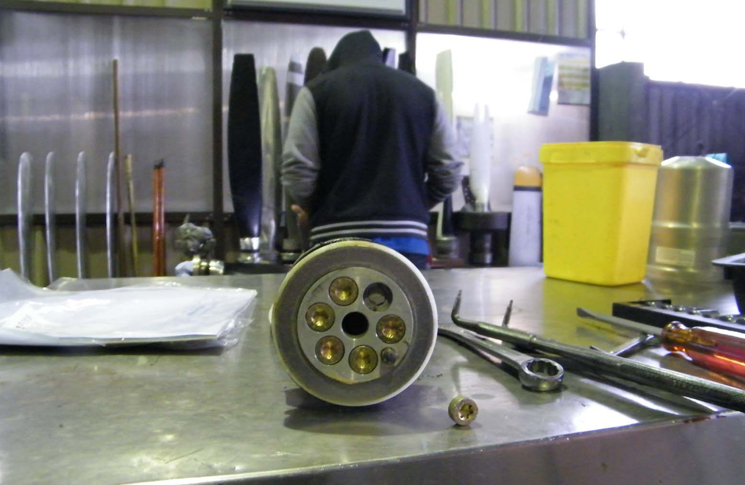 Proppellerwerk HOV62R Propeller blade section—screw sheared. SDR 510021337 (photos above)
No. 1 propeller blade lag screw sheared. Sheared screw head jammed in feathering mechanism preventing blade from feathering. Evidence of corrosion at point of failure.
Rotol R352 Propeller feathering/reversing—bobbin non-compliant. SDR 510021231
Propeller feathering system bobbin was non-compliant with SBF50-61-157 (AD 2007-0203). P/No: 638005614.
Rotol R3754123F21 Propeller feathering/reversing—pump unserviceable. SDR 510021316
RH propeller feathering pump unserviceable. P/No: 638005001. TSN: 32103 hours.