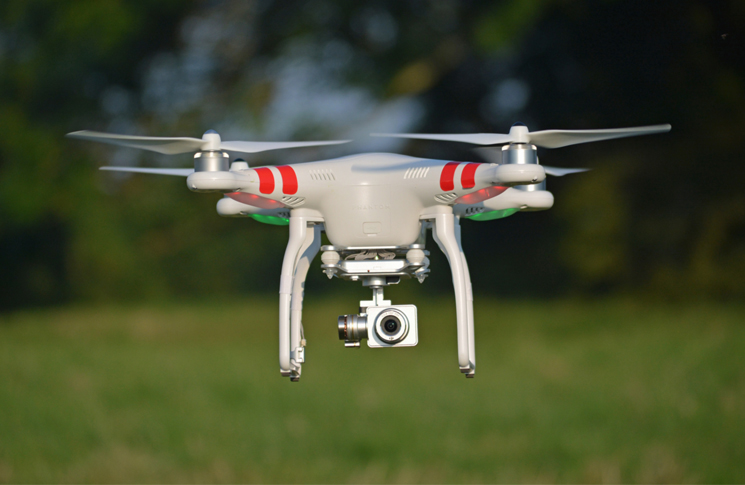 A British drone hobbyist has been taken to court and fined more than $5000 for flying a drone over football crowds.
Nigel Wilson, 42, of Bingham, near Nottingham, pleaded guilty this week in Westminster Magistrates' Court to seven offences after pleading guilty to two offences at a previous hearing in May. He was fined £1800 ($A3870) and £600 ($A1290) in costs.
He was also subjected to a criminal behaviour order forbidding him to buy, own or fly any drones nor assist any other person in using drones for the next two years.
Wilson illegally flew his unmanned aircraft over football stadiums in England and buildings in central London. He had no direct sight of the aircraft, flew the aircraft over congested areas, or flew within 50 m of the buildings—all offences under Britain's Air Navigation Order, 2009.
In 2014 he flew his drone illegally over Liverpool Football Club's Anfield stadium during a match against a European team and filmed footage, which he later posted on YouTube. During this incident, he flew the drone close to police horses and startled them. The rearing horses narrowly avoided hitting people nearby.
Wilson was also arrested after flying his aircraft over a stadium in Manchester in October 2014 by the Metropolitan Police after a joint investigation with the UK Civil Aviation Authority. After being released on bail he was charged with further offences in January 2015. The investigation discovered he had flown drones over or near buildings in London, including the Houses of Parliament, Buckingham Palace, HMS Belfast and the Shard.
CASA has fined several recreational drone operators in Australia, including one who flew near Townsville airport, and another who crashed a drone on the Sydney Harbour Bridge.
CASA's basic safety principles flying UAVs are:
You must only operate the aircraft in your line-of-sight in daylight. Don't let it get too far away from you.
You must not fly closer than 30 metres to vehicles, boats, buildings or people.
You must not fly over any populous area, such as beaches, other people's backyards, heavily populated parks, or sports ovals where there is a game in progress.
If you are in controlled airspace—which covers most Australian cities—you must not fly higher than 400 feet (120 metres).
You should not fly within 5.5 km of an airfield.
More information is available via CASA's website.