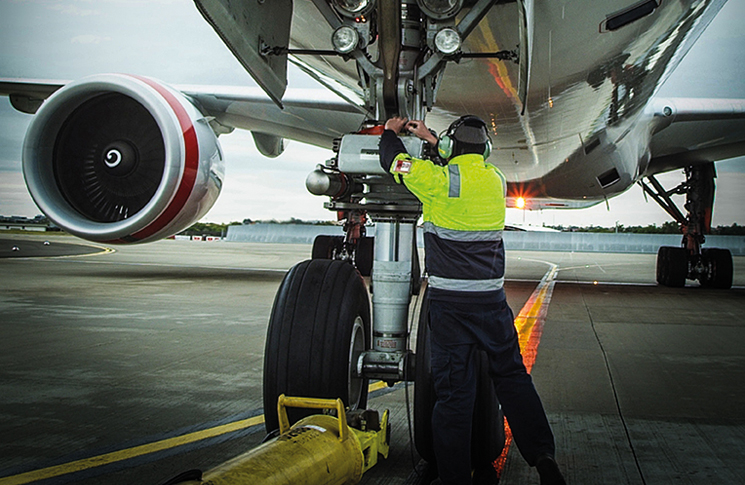 Flight Safety Australia leads its November-December 2015 edition with a down-to-earth look at airport safety. Airports are not just a place for aircraft to land and take off. They have to manage hazards—wildlife, refuelling, ramp traffic and runway condition, to name just a few. Failure of any one of these is a sufficient condition for an accident. Other issues include growth-related safety stresses, managing third-party contractors and getting everyone on board with safety management systems.
Academic safety specialist, Professor Patrick Hudson, restates the themes of his address to the recent Safeskies conference with the argument that air transport safety is becoming seriously 'weird'. In this case, weird is an acronym, standing for wildly erratic incident resulting in disaster. Some of the solutions Hudson examines, such as emergency training using lifelike simulated injuries, sound a little weird themselves, but present approaches will not work against this class of accident, Professor Hudson argues.
Contributor Kreisha Ballantyne examines online rudeness and abuse among pilots. This is not only unpleasant, but also a safety issue, she argues. Rushing to blame-and-shame pilots involved in crashes wastes the opportunity to learn from them by re-examining your own attitudes. Online trolls are not only rude to others, but hazards to themselves.
Thomas Turner looks at a perennial issue in aviation: forgetting to lower the landing gear, and comes up with some practical counter-measures. Adrian Park analyses the organisational failings that paved the way for a fatal commuter aircraft crash in Ireland in 2011, and the lessons this holds for aircraft operators. The creators of Australia's leading electronic flight bag apps urge caution and prudence in the use of their products. Despite the near-miraculous capabilities of these applications, which can now offer a form of traffic alerting on their screens, pilots still need to be aware of their limitations, have a clear mental picture of their flight and carry a back-up navigation system, such as a map.
Other stories look at robotic airframe inspection systems, the potential hazard unmanned aircraft pose to bush firefighting operations, and the advantages of registering electronic locator transmitters. The popular close calls segment completes the edition.
Flight Safety Australia's November-December edition is now live: download the iPad app from the App Store, or the Android app from Google Play to your tablet and enjoy the interactive magazine experience, complete with video. And don't forget that these stories will also appear over the life of the issue on www.flightsafetyaustralia.com.