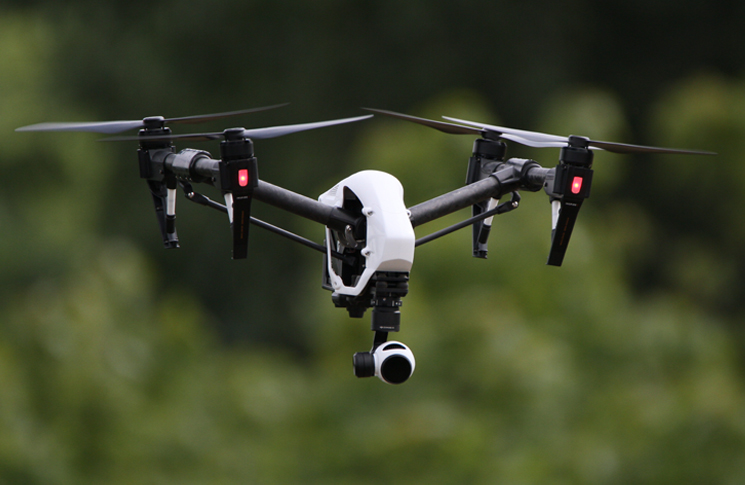 A man who flew his drone too close to a police helicopter over Los Angeles has been sentenced to three years probation.
Martin Sheldon, 57, pleaded no contest to obstructing a police officer after an August incident saw his drone nearly collided with a Los Angeles Police Department (LAPD) helicopter.
The police aircraft was searching for a suspect connected with an earlier assault when Sheldon's drone 'swooped within 50 feet of the helicopter', forcing the pilot to make an evasive move postponing the search.
Sheldon was promptly arrested after LAPD officers tracked the drone back to his location in a nearby Hollywood car park.
— ABC7 Eyewitness News (@ABC7) August 28, 2015
Later analysis of the video footage, captured by the drone's onboard camera, showed the remotely piloted aircraft (RPA) flying towards the helicopter as well as police units on the ground.
'Interfering with a police investigation through the careless operation of a drone places our officers and the public at serious risk,' said LA City Attorney Mike Feuer. 'This conviction sends a strong message that we will hold those who recklessly operate these devices accountable for their actions.'
Sheldon is prohibited from owning or operating any type of RPA for the duration of his probation and will have to carry out 30 days of community service as well as forfeit his DJI Inspire.
This isn't the first time a rogue hobby drone operator has prevented an emergency services aircraft from doing its job. In June, a hobby drone grounded two fixed-wing firefighting aircraft from battling an 8000 ha fire west in California.
In Australia, the Civil Aviation Safety Authority (CASA) has taken to social media to warn drone owners to keep away from bushfires this summer, as well as other situations where emergency response aircraft are likely to be in operation.
In December 2014, CASA fined a drone hobbyist $850 after crashing within metres of Victorian police. The crash occurred when the operator, who was attempting to capture footage of the police operation, lost control after striking power lines.
'People who fly drones have a responsibility to know the safety rules and to follow them,' said a CASA spokesperson. 'These rules include keeping drones more than 30 metres from people at all times, not flying over crowds or gatherings of people, not causing a hazard to aircraft and having the drone in line of sight at all times.'
You can find more safety information via CASA's website.