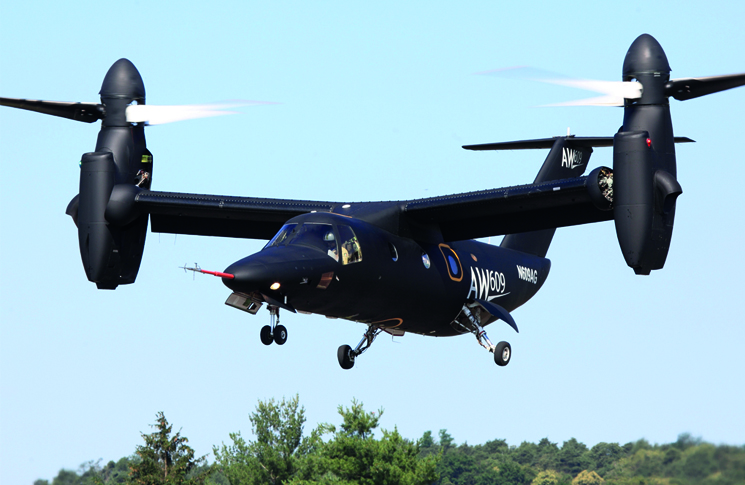 Overshadowed by the Russian Metrojet crash in Egypt was the loss of an AgustaWestland AW609 tiltrotor prototype that crashed in Italy last Friday, October 30, killing both pilots.
The crash happened in northern Italy, near Milan. Italian newspaper La Stampa reported witnesses seeing the aircraft banking steeply before exploding in flight and falling into a corn field. The Italian crash investigation agency ANSV is investigating.
The AW609 is the world's first civil tiltrotor aircraft, a design that transforms from helicopter to fixed wing aircraft during flight. The design was scheduled to be certified in 2017 and go on sale the following year.
The nine-passenger aircraft weighs 8600 kg at maximum take-off weight and is powered by two Pratt & Whitney Canada PT6 engines.
In September, an AW609 prototype set a speed record on a trip of 627 nm from AgustaWestland's British factory at Yeovil, UK, to Italy, covering the distance in two hours 18 minutes, at an average speed of 272 kt and a cruising altitude of 25,000 ft.
Aviation International News reported that the destroyed aircraft was the same one that set the recent record. It had been flying since 2006.