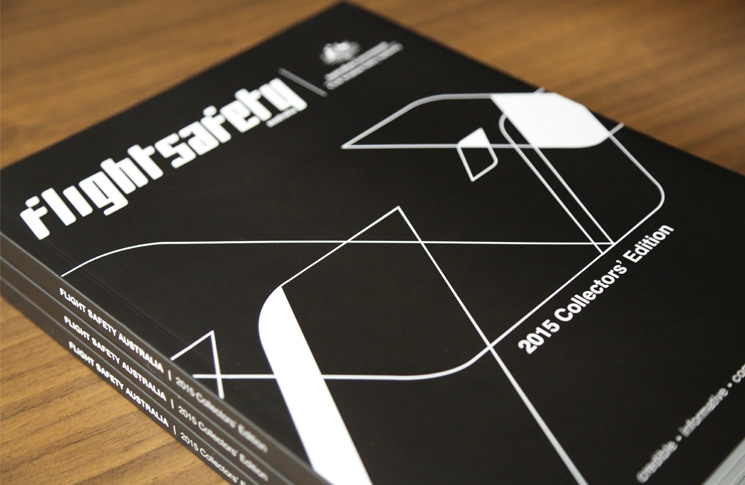 CASA's respected and award-winning Flight Safety Australia online magazine is now available as a hard-copy annual.
Coming in at 168 pages and just under one kilo on high-quality paper stock, the 2015 Collectors' Edition is a bumper edition of more than 50 stories published online in 2015. Among its many topics are human factors, flight operations, training, maintenance and aviation medicine. Specific topics covered include the evolution of safety in military aviation, the importance of human-machine interface design and the inherent difficulty of managing prospective memory—the art of remembering to remember.
The close calls section— written by pilots who share their experiences in the name of safety—covers incidents ranging from the truly frightening to the merely troubling, in aircraft as diverse as turbine helicopters, amateur-built aeroplanes and turboprop airliners.
If you're quick, it would make an ideal Christmas present for anyone you know with a bent towards aviation or safety. It would also be a valuable addition to any crew room or flying club lounge- and well worth its cost of $15 packed and posted from the CASA online store.