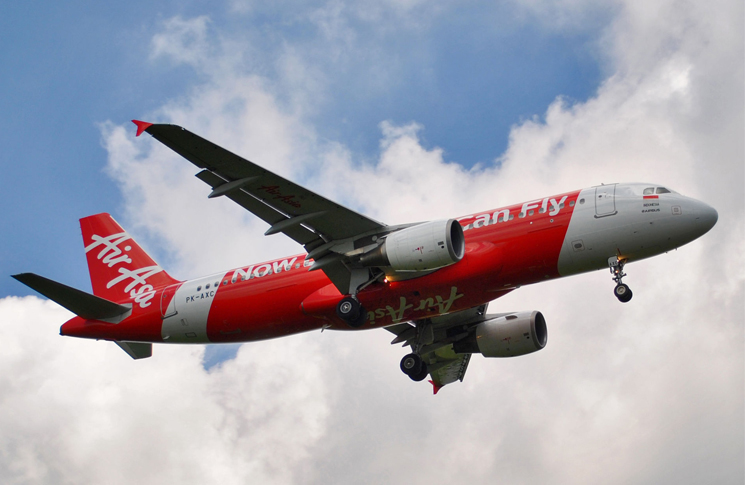 Maintenance, pilot response to loss of automation and cockpit communication have emerged as factors responsible for the crash of an AirAsia Airbus A320 last year.
AirAsia flight QZ8501 was en route from Surabaya to Singapore on 28 December 2014 when it crashed into the Java Sea, killing all 162 on board.
An investigation by Indonesia's National Transportation Safety Committee found the accident sequence began with a series of electronic centralised aircraft monitoring (ECAM) alerts, concerning the failure of a circuit in the aircraft's rudder limit control unit.
'The crew performed the ECAM procedure on the first three master caution activations,' the report found, but on the fourth alert one of the crew pulled circuit breakers for the Airbus's two flight augmentation computers (FAC).
This caused the autopilot and auto-thrust to disconnect, and the aircraft's fly-by-wire control system to enter an alternate law state, with fewer protections against pilot-induced stalling or overspeed.
As the aircraft switched to normal law, a two-degree rudder deflection caused a slow, uncommanded roll to the left, which was not stopped by the pilot-in-command until it reached 54 degrees.
The first officer, who was pilot flying, maintained back pressure on the Airbus's sidestick, which led to a steep climb, followed by a stall. The flight data recorder also showed dual input on the sidesticks for the last seconds of the flight, meaning that the captain and first officer were pushing their sticks in opposite directions.
'Subsequent flight crew action leading to inability to control the aircraft in the alternate law resulted in the aircraft departing from the normal flight envelope and entering prolonged stall condition that was beyond the capability of the flight crew to recover,' the report found.
The original condition that caused the ECAM alerts was found to be a cracked solder joint on a circuit board for the rudder limit control unit. The fault had occurred, with increasing frequency, 23 times in the past 12 months.
Weather was ruled out as a contributing factor: 'The FDR data did not show any indication of the weather condition affecting the aircraft,' the investigation found.