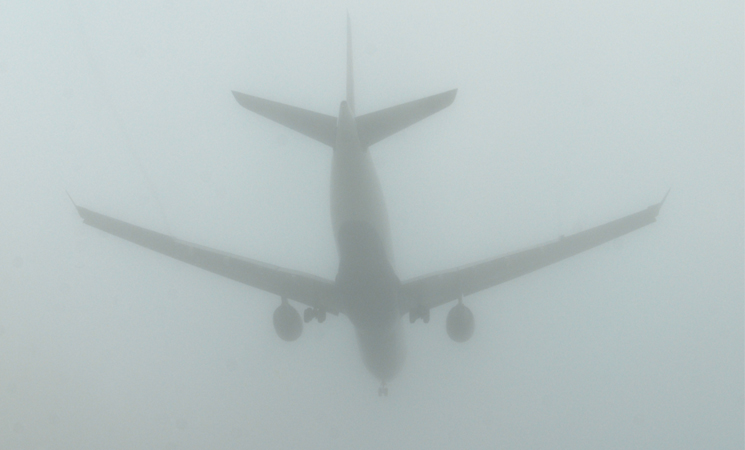 Operators will be able to fly to lower minimums under new rules to be introduced by CASA. New 'special authorisation' low visibility categories of operations will allow aircraft to land safely in poor weather such as fog and heavy rain. The new categories are special authorisation category I (SA CAT I) and special authorisation category II (SA CATII).
SA CAT I will allow a decision height as low as 150 feet and a runway visual range as low as 450 m. SA CAT II reduces these minimum values to 100 ft and 350 m. The specific height and visibility values will vary from airport to airport, based on the lighting systems and electronic flight guidance systems installed on the runway.
From 3 March, the new rules will allow airlines to make use of technologies such as head-up displays (HUD) and automatic landing systems, an initiative estimated to save the aviation industry as much as $10 million each year. The new categories are in addition to the existing CAT I, II and III standards, which remain in place.
CASA says the new low visibility categories, which were developed after reviewing best international practices and consultation with the aviation industry, are great news for travellers. In particular, CASA specialists noted how these low visibility operations had been successfully implemented in Europe and North America.
'CASA has worked with the airlines and major aerodromes to develop standards that offer real benefits while maintaining the appropriate safety standards for flights in low visibility,' said the Director of Aviation Safety, Mark Skidmore.
'The new standards are about giving more cost effective options for Australian airports to facilitate landings at aerodromes when weather conditions deteriorate. This is a win for the travelling public who face fewer delays, and a win for the airlines who can use technology already in their aircraft to reduce the impact of weather on operating schedules.
'Passengers can be confident there will be no reduction in safety as a result of the changes.'
Flight delays and diversions have a domino effect throughout Australia, with diverted flights from one airport stretching the capacity of other airports around the country.
Read the Civil Aviation Advisory Publication for more information about the processes and requirements for gaining approval to conduct LVO.