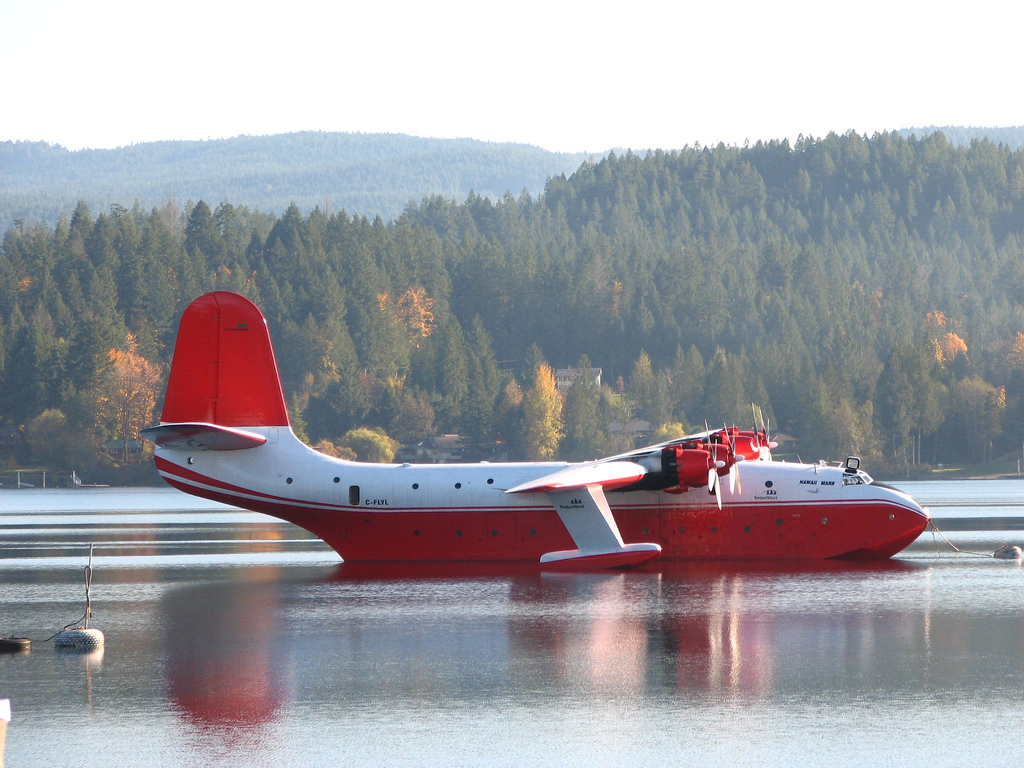 FSA.com readers who regularly get to the US have even more reason than usual to visit the annual Experimental Aircraft Association AirVenture fly-in at Oshkosh, in Wisconsin.
The world's largest flying boat, the Martin Mars, will be there for the first time. It will be based at a nearby lake and will fly several demonstrations throughout the week during the daily afternoon air shows.
The Martin JRM Mars is the largest flying boat ever flown operationally, with a length of 36.5 metres, (120 ft) and a wingspan of 61 metres, (200 ft, or about the wingspan of a Boeing 747).
The massive aircraft was developed during World War II as a troop transport, but the US military scaled back its order after the war ended; and only six were made. Of these, one remains in service with Coulson Flying Tankers of British Columbia, Canada, which flies the Hawaii Mars as a water bomber.
Hawaii Mars can carry 27 tonnes of water, enough to dampen 1.6 ha of land in a single pass. Although an ageing aircraft by any measure, the giant flying boat's combination of water landing, which enables it to scoop up water at 1000 litres a second, high payload, and low airspeed, is unique. Its drop speed is 120 kt, 30kt slower than a McDonnell Douglas DC-10 water bomber, and while its load is smaller than the 43 tonnes the jet can carry, the Mars can refill every 15 minutes under ideal conditions.
EAA AirVenture Oshkosh 2016 will be held from 25 July to 31 July at Wittman Regional Airport in Oshkosh, Wisconsin. There is a spectacular video of the sights and sounds of the Mars for those who are unable to get to Oshkosh.