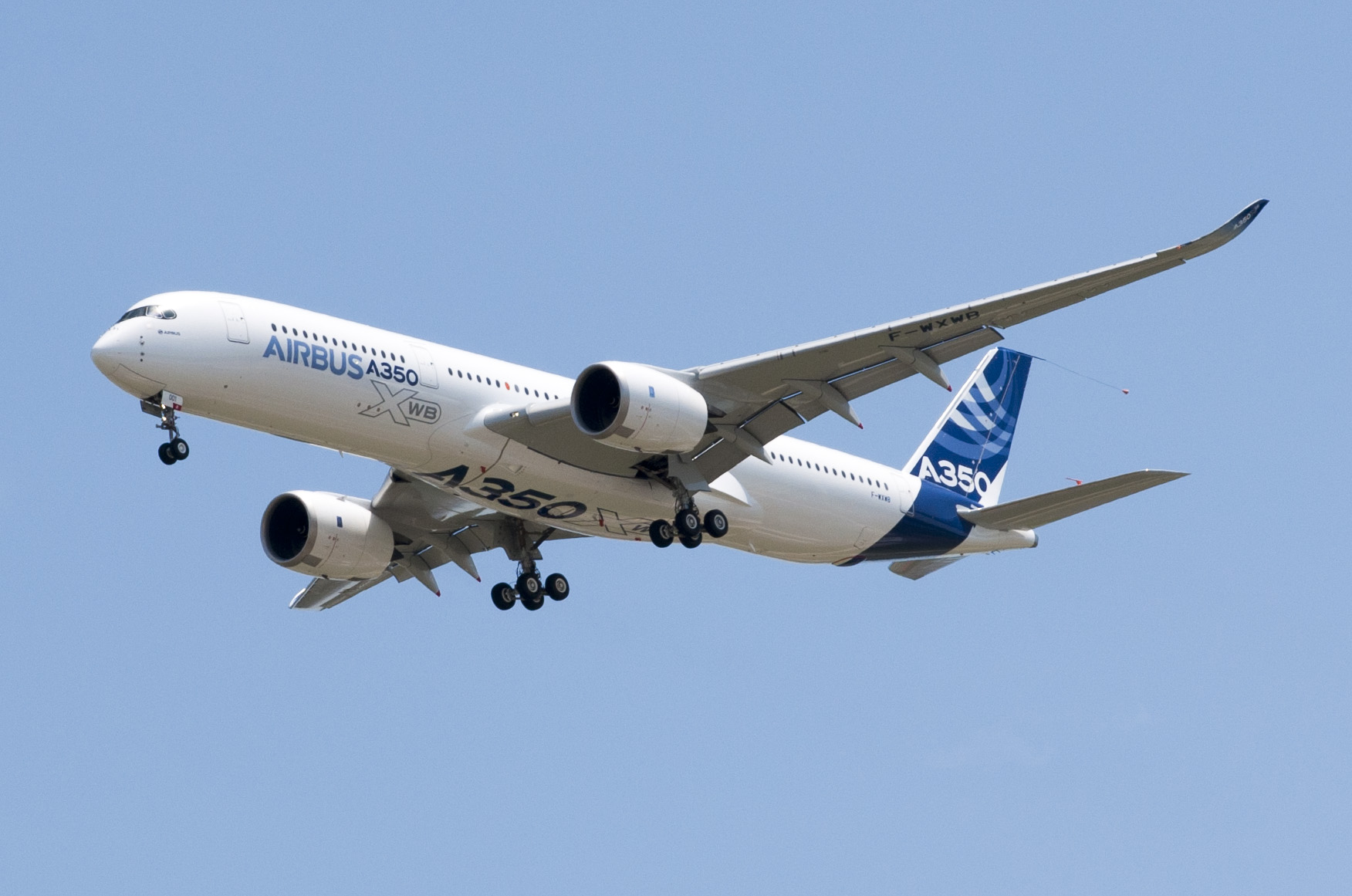 3D printing continues to advance towards being a mainstream aviation construction technique with the announcement that metals giant Alcoa is to supply Airbus with 3D-printed parts.
Alcoa, which has only been in the 3D printing business since 2014, will supply 3D printed fuselage and engine pylon components made of titanium.
The Airbus A350 XWB aircraft already includes more than 1000 3D printed parts, although most of these are non-structural components such as the plastic cabin fittings 3D printed by Belgian subcontractor Materialise.
3D printed parts have advantages of lightness and strength. One metal bracket on the A350XWB, formerly a milled part made of aluminium on previous Airbus types, is now a printed part made of titanium with a weight reduction of more than 30 per cent. The Alcoa 3D-printed components will be structural and the company will use its hot isostatic pressing (HIP) capabilities at its advanced aerospace facility in Whitehall, Michigan. HIP strengthens the metallic structures of parts made of titanium and nickel based superalloys. It can be used with traditionally machined or 3D-printed parts.
3D printing, also known as additive manufacturing, uses a moving laser to create successive layers of hard material from liquid or powder 'feedstock' to create a complex three-dimensional object. A 2015 report by consultant Wohlers Associates predicted the worldwide 3D printing industry would grow from $A4.1 billion in revenue in 2013, to $A17 billion by 2018, and exceed $A27 billion   in worldwide revenue by 2020.