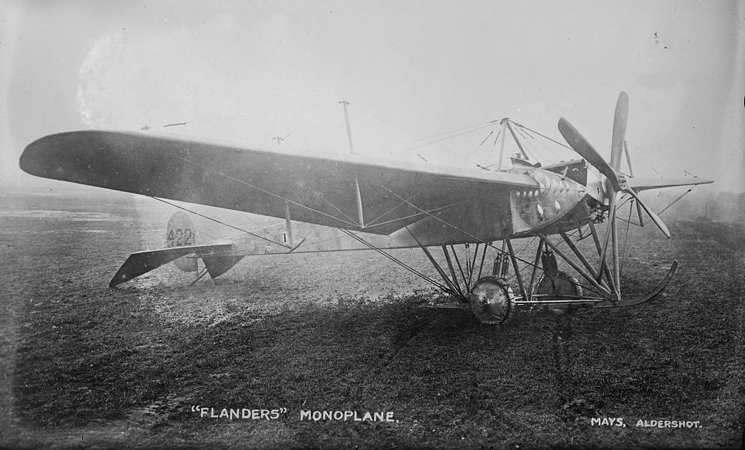 Aircraft accident investigation began on this day in 1912 when a Flanders F.3 monoplane crashed at Brooklands, near London, in England. Its pilot, Edward Victor Beauchamp Fisher, and his American passenger, Victor Mason were killed.
The British Royal Aero Club convened an investigation later that month which, although brief, incorporated most of the elements safety investigations have followed ever since. The investigators consulted the aircraft and engine manufacturers, and heard from witnesses. They also looked at a report from a doctor who examined the bodies for any evidence of medical conditions that might have influenced the accident.
The report covered a brief narrative, statement of facts, analysis and conclusions, and recommendations.
The crash happened when the monoplane was flying at about 100 feet and making a left turn. It side slipped and dived to the ground. Fisher was thrown from the cockpit before impact and the aircraft caught fire after the crash, the inquiry found. Its conclusion was the same as that reached by many accident investigations that followed: pilot error, although the phrase had not then been coined.
'The Committee is of opinion that the cause of the accident was the aviator himself, who failed sufficiently to appreciate the dangerous conditions under which he was making the turn, when the aircraft was flying tail down, and in addition was not flying in a proper manner.'
The inquiry concluded, 'It seems probable that his losing control was caused by his being thrown forward on to the elevating gear, thereby moving this forward involuntarily, which would have had the effect of still further turning the aircraft down. This would explain his being thrown out whilst in the air.'
Fisher is buried in the nearby Weybridge cemetery, where his headstone can be viewed on findagrave.com.