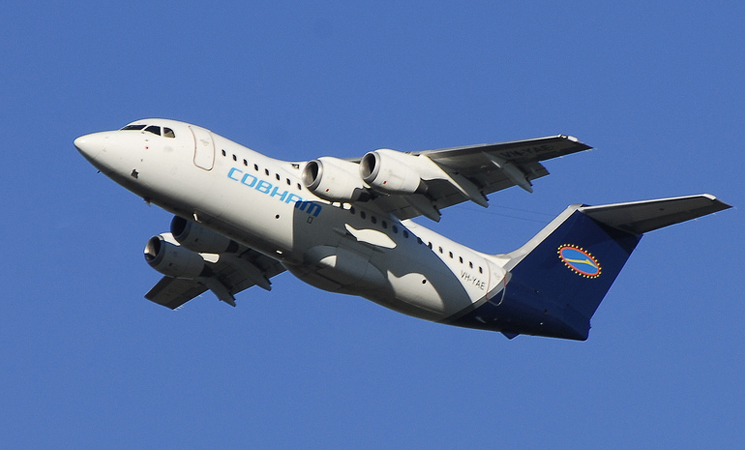 Incorrect repairs to an engine led to an in-flight fire over Perth two years ago.
In April 2014, an AVRO 146-RJ100 operated by Cobham Aviation Services, flying out of Perth with 92 passengers on board, was forced to return shortly after take-off following a fire in its number two engine.
The flight crew shut down the burning engine, extinguishing the fire before making a safe landing at Perth Airport.
In a report released by the Australian Transport Safety Bureau (ATSB), the crash investigator found repairs conducted on the aircraft's turbofan engine weren't consistent with the manufacturer's recommendations, increasing the chances of fatigue cracking.
The incorrect repairs to the housing of the combustor turbine module (CTM) resulted in the housing's thickness being reduced by as much as 30 per cent, leading to accelerated fatigue, cracking, and ultimately to the fracture causing the engine fire.
The report also found visual inspections were ineffective, as the reduced wall thickness of the CTM housing exceeded normal growth crack rate predictions.
The ATSB also found that the repairs, most likely done during a heavy maintenance visit, were performed with power tools and not by hand as recommended by the engine's manufacturer, Honeywell.
Similar maintenance for Honeywell's LF507 engine was performed at an overhaul facility in the United Kingdom. The ATSB observed that these cracks had not developed into fractures as the repair work was done in accordance with Honeywell's specifications.
In response to the incident, Cobham inspected all its LF507 engines, finding one other with similar incorrect repairs and withdrawing it from service.
Honeywell also responded by amending engine maintenance and overhaul manuals, and issued service bulletins to alert operators of possible similar occurrences.