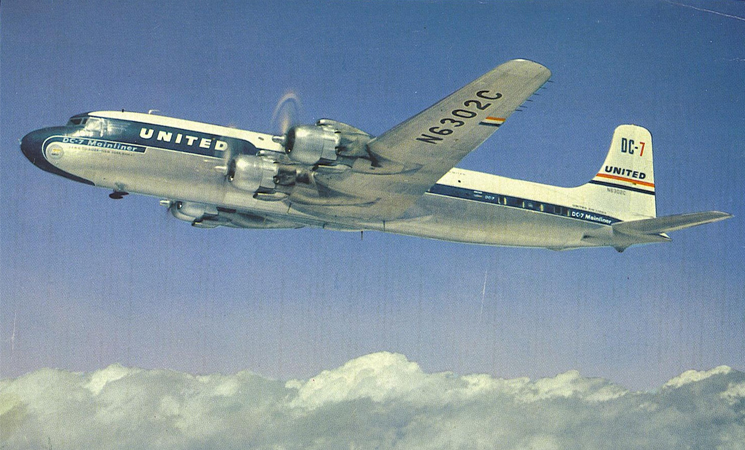 On this day, 60 years ago, two airliners collided over the Grand Canyon, in the southwest US. It was a significant accident, not just because it was the deadliest air crash in the world at that time, killing all 128 on board both aircraft. The reaction to the crash was the establishment of an air traffic surveillance system only now being replaced by satellite-based CNS-ATM (communications navigation surveillance, air traffic management) technology.
At 9.01am on 30 June 1956, Trans World Airlines Flight 2, a Lockheed Super Constellation left Los Angeles International airport, bound for Kansas City. Three minutes later United Airlines Flight 718, a Douglas DC-7 departed Los Angeles for Chicago. About 90 minutes later they collided at an angle of about 25 degrees over the Grand Canyon. Both aircraft were outside controlled airspace and responsible for their own separation. Significantly perhaps, both flights, which would have left 15 minutes apart if on time, had been delayed.
The Super Constellation captain had requested an altitude change to 21,000 ft, but this had been denied, due to the presence of the DC-7 at that altitude. The Super Constellation captain then requested the vague but routine clearance of '1000 on top' to clear cloud, and this had been granted, although this too put the Super Constellation at 21,000 ft.
Although neither aircraft carried a flight data or cockpit voice recorder, the angle of collision was able to be established from marks and impacts on the wreckage. The official report speculated the aircraft might have approached each other from opposite sides of a cumulus cloud over the Canyon. It also said the crews of both aircraft may have been manoeuvring to give their passengers a view of the canyon.
One consequence of the crash was the replacement of the US Civil Aeronautics Administration (CAA) by what would eventually be known as the Federal Aviation Administration—the FAA. The system of aircraft being responsible for their own separation while 'off airways' in uncontrolled airspace was replaced by the system of radar and procedural separation that remains in use to this day.