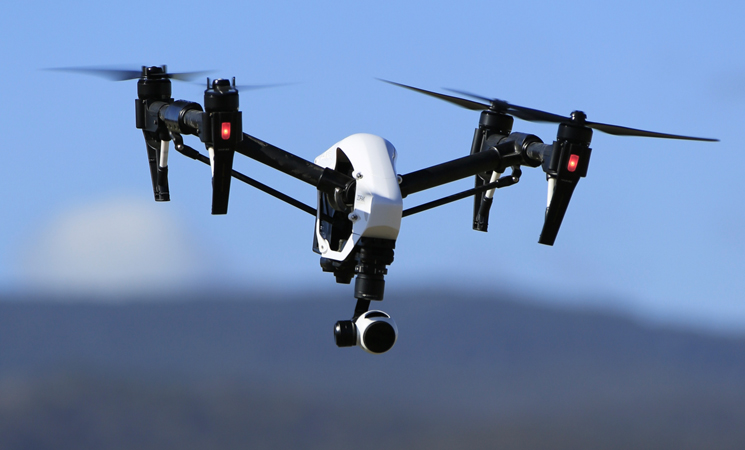 Remotely piloted aircraft are set to take centre stage at the 2016 Technology & Gadget Expo in Melbourne this weekend.
For the first time, the event will have its very own 'Drone Zone' with a large number of manufacturers and operators displaying the capabilities of their latest products.
'For two days, the sound of buzzing will fill the air as unmanned aerial vehicles of all shapes and sizes invade the Melbourne Convention and Exhibition Centre,' says an Expo spokesperson.
'The Drone area stage will be available for presentations on UAV technology, allowing exhibitors the opportunity to show visitors drone capabilities, what's new and what's coming, and how other businesses and everyday people can incorporate the use of drones into their lives.'
The Civil Aviation Safety Authority (CASA) will be attending, with its very own stand situated in the 'Drone Zone'. CASA's remotely piloted aircraft experts will also be on hand to answer questions from the public as well educating attendees about the importance of safety.

CASA has been proactive in engaging with the RPA community; with rules surrounding their recreational use legislated back in 2002.
The aviation safety regulator has also recently announced amendments to commercial RPA rules, which come into effect in September. These allow commercial operators to fly a drone weighing less than two kilograms without the need to be certified, providing they follow strict operating conditions.
CASA has issued over 600 remotely piloted aircraft operator's certificates, working with world-leading companies in ensuring landmark operations, like the drone-swarm over Sydney Harbour, are conducted safely.
Illuminating the sky in an unforgettable debut @VividSydney see Drone 100 dance to @SYOrchestras! #IntelatVivid pic.twitter.com/O3cKp5w3jM

— Intel India (@IntelIndia) June 9, 2016
The expo will also showcase a range of new technologies across the automotive industry, lifestyle gadgets as well as the latest virtual reality products.
More details and ticketing information can be found via the Technology & Gadget Expo 2016 website.