Hartzell PHCC3YF2 propeller feathering/reversing—pitch control loose. SDR 510023033
While conducting a compression test on the L/H engine, a rattling noise was heard from the L/H propeller spinner. L/H propeller spinner cap removed. Nut securing propeller low pitch stop to propeller spinner fell out with thread on propeller low pitch stop and nut found to be stripped. Lock wire still connected to nut but found to be broken. P/No: A24054. TSO: 511 hours.
Hartzell PHCJ3YF1 propeller hub section spring broken. SDR 510023037
Upon dismantling of propeller following a minor tip strike, spring was found to be broken. OEM has been notified with a request for the spring to be returned to them for evaluation. P/No: A22131. TSN: 136 hours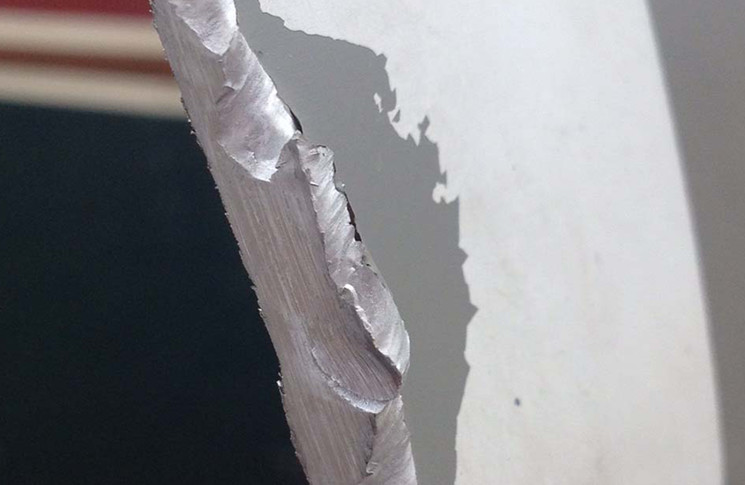 Sensenich 74DM6SA propeller assembly—propeller damaged. SDR 510023152 (photo above)
While airplane being taxied, the propeller damaged after hitting a tow bar. Aircraft grounded, maintenance inspections to be undertaken.