Agusta Westland AW139 equipment/furnishings wiring—tube intermittent. SDR 510023100
During landing, right hand night vision tube darkened. After landing, visual check revealed goggles were working. Wiring was found intact. Investigation ongoing. P/No: L3 M949 ANVIS-9.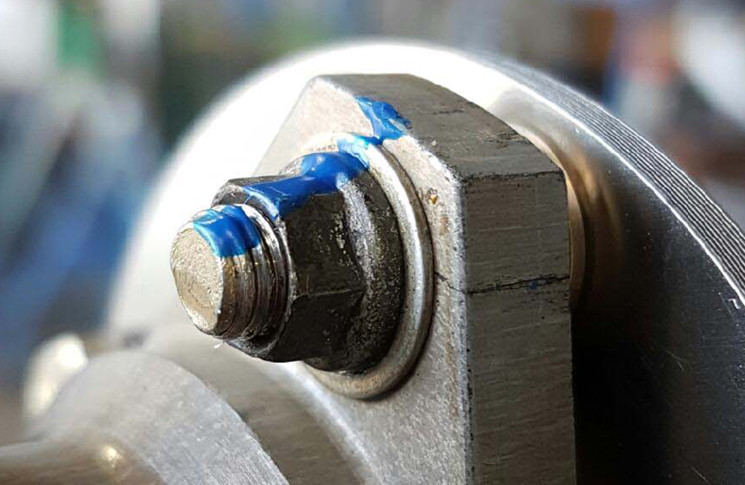 Bell 206B3 tail rotor drive system—adapter cracked. SDR 510023173 (photo above)
During scheduled maintenance, a drive adapter was found cracked. Necessary rectifications planned. P/No: 206040363001.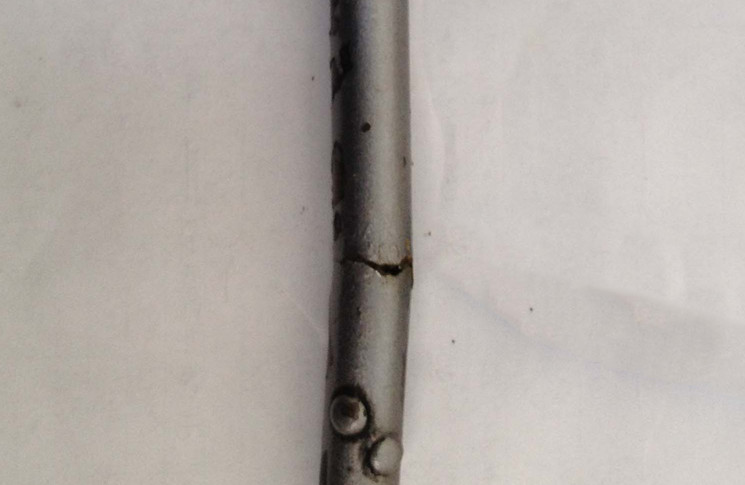 Bell 206B engine controls—tube cracked. SDR 510023059 (photo above)
During scheduled maintenance, tube assembly found cracked towards lower end. Tube assembly replaced with serviceable item. P/No: 206061745001.
Eurocopter AS350B tail rotor drive system—sealing ring damaged. SDR 510022954
During the ALF inspection the pilot noticed a black-grey grease coming from the T/R pitch change spider. This was of concern as the grease is meant to be red in colour. On investigation it was found that the double lip seal had failed and the flexible seal portion was turning with the shaft instead of being stationary with the seal housing. This had caused the change in colour of the grease. The T/R pitch change spider was disassembled, inspected and found to be within limits. It was reassembled with a new seal. P/No: 704A33633264. TSN: 835 hours/4840 cycles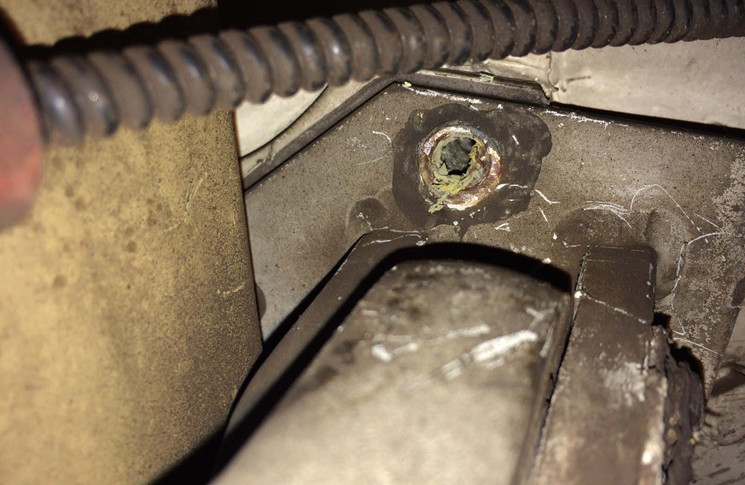 Eurocopter EC225LP emergency equipment system—bolt sheared. SDR 510023123 (photo above)
During accomplishment of an alert SB, forward RHS upper float fitting bolt sheared off. Bolt removed and replaced. P/No: 2219BC080038L.
Eurocopter EC225LP main rotor drive system—bolt loose. SDR 510023163
During inspections IAW EASB EC225-53A058, forward suspension bar fitting was found to have bolts more than 20 per cent below the minimum torque as specified in the MMA. Check was previously carried out per AD 2006-0163 four months ago with the results satisfactory. Two similar defects reported. P/No: 332A22161321. TSN: 863 hours/915 cycles.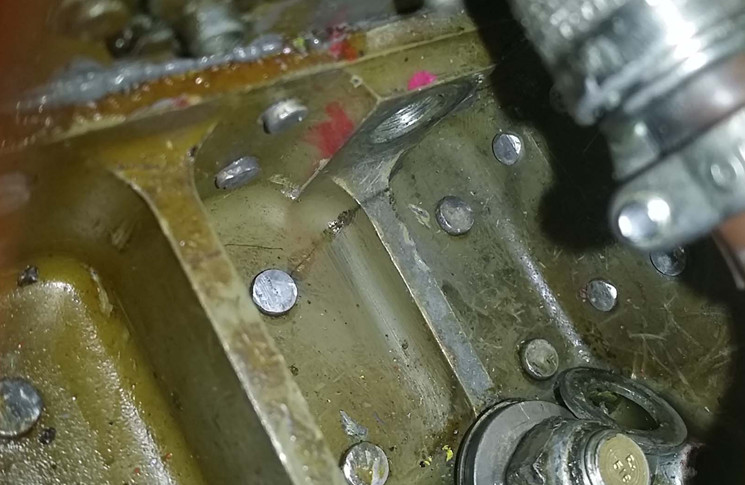 Kawasaki BK117B2 tail rotor drive system—fitting cracked. SDR 510022923 (photo above)
During 50 hour intermediate inspection of TGB mount for condition, a crack was detected in the top left hand corner of the TGB mount fitting. Manufacturer was notified and repair SB were issued. A replacement fitting has been sourced and currently in the process of being installed. P/No: 1053040212. TSN: 8254 hours
MDH 369E main rotor head—main rotor hub contaminated. SDR 510022996
During pre-flight inspection, after prolonged grounding, mud wasp nest was found in the main rotor hub assembly webs.
Robinson R22Beta electrical power system—circuit breaker worn. SDR 510023255
On carrying out a 100 hourly inspection, several CBs were noticed to have stuck plunger assemblies. Some were having unreadable numbers as well as their plastic outer cases cracked. All CBs were replaced. As no replacement record found in logbook, these seems to be installed back to birth. P/No: B2972571020. TSN: 10956 hours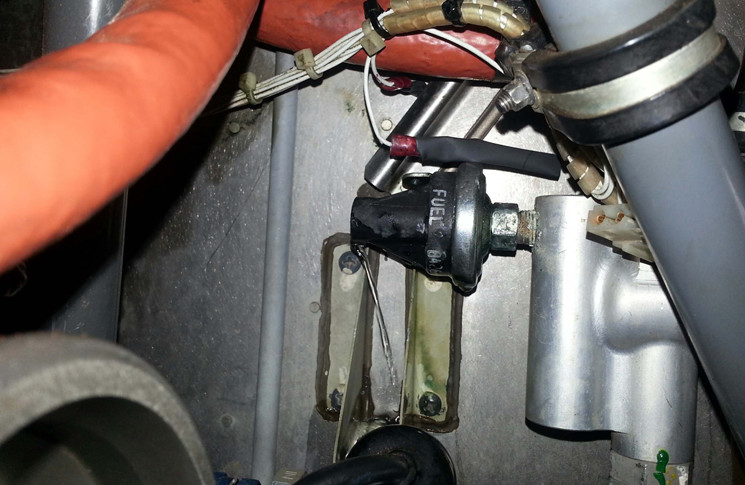 Robinson R44 fuel indicating system—sensor cracked and leaking. SDR 510023048 (photo above)
During flight, auxiliary fuel-pump light progressively illuminated. After landing, inspections revealed fuel leak from auxiliary fuel pump pressure sensor. Rectifications planned accordingly. P/No: B4262.