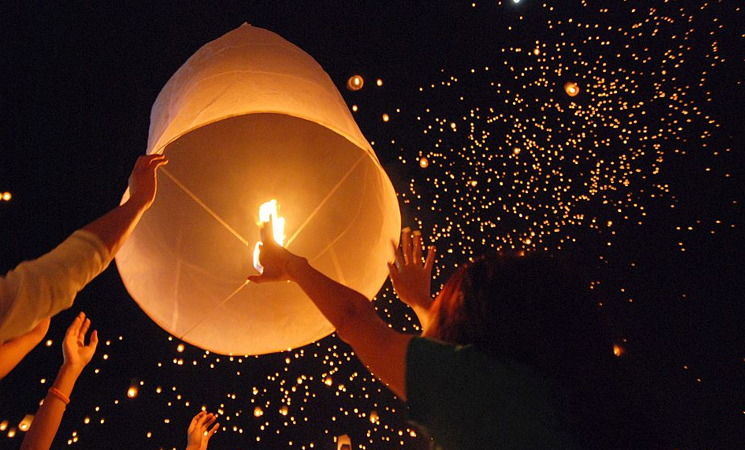 It has been balloon season in Indonesia, to the concern of the country's airlines.
During Idul Fitri celebrations, which mark the end of the Islamic holy month of Ramadan, some revelers released hot air balloons large enough to be spotted and reported by airline pilots.
The Straits Times reported an AirAsia pilot flying from Yogyakarta to Kualanamu reported near collisions at 18,000 ft with two balloons flying only 10 metres away. Another balloon was seen reaching about 30,000 ft.
The crews of two Citilink aircraft also reported sightings at altitudes of 9000 ft and 17,000 ft.
At Adi Sutjipto airbase (in Yogyakarta), 'air traffic control reported at least three disturbances to flights due to the release of balloons,' an air force spokesman was quoted as saying by news website Tempo.co.
The balloons involved are so-called sky lanterns, large hot air balloons containing fire for lift.
Measuring up to five metres in diameter and ten metres tall, they are capable of reaching altitudes of 35,000 ft.
In Australia, civil aviation safety regulations governing unmanned flight require people wanting to launch large tethered or free balloons, like sky lanterns, to notify CASA with details of the proposed flight.