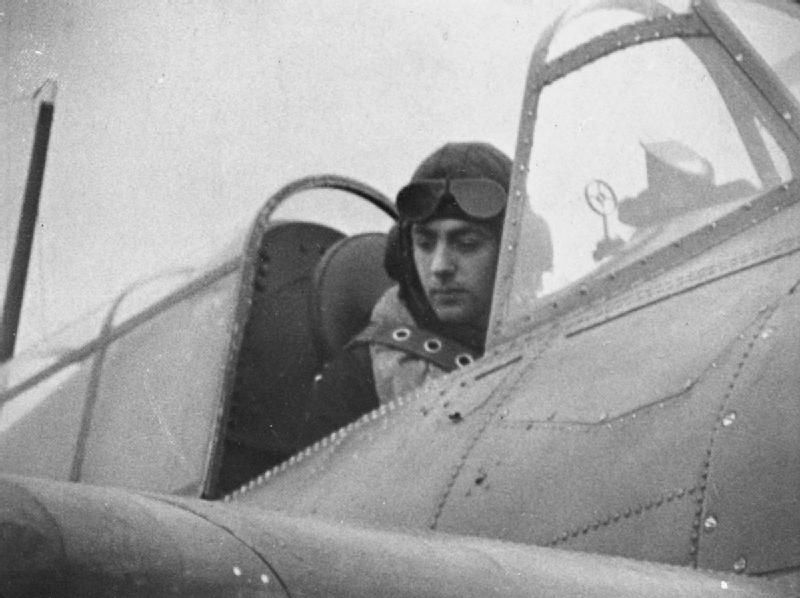 Britain's Royal Navy remembered its most celebrated pilot, Eric Brown, this week with a display of more than 50 aircraft, including flypasts by a Hawker Hurricane, de Havilland Vampire, MiG 15, Avro Lancaster, and Eurofighter Typhoon, the only type in the display he had not flown.
Brown died in February, aged 97, after an extraordinary aviation career in which he flew 487 aircraft types, made 2407 carrier landings, survived 11 crashes, 23 in-flight emergencies, flew in combat during World War II and interrogated Nazi Luftwaffe chief Hermann Goering. He was also arrested by the Nazi SS, and survived his ship being torpedoed.
About 600 people gathered at the Fleet Air Arm headquarters, Royal Naval Air Station, Yeovilton in southern England, for a memorial service which revealed further details about the Scotsman's amazing life. They included British royalty and an 11-year-old schoolboy aviation enthusiast who had written to Brown and received handwritten letters in reply.
It was revealed that the reason he was one of only two survivors from the flying crew of the aircraft carrier HMS Audacity was that he had returned to his cabin to collect two items: his logbook and lingerie for his then-fiancée. When he returned to the deck, the aircraft parked there had fallen into the water, killing many of the survivors.
Brown's son Glenn, who was at the service, told of how his mother had banned him, an only child, from flying with his father. He told the Scottish Daily Record newspaper that his father had allowed him secret glider flights.
'To the world, he is one of the greatest aviators ever to have lived. To me, he was simply the best dad I could have had,' Mr Brown said.
'My father was determined, focused, extremely polite, diplomatic and, above all, compassionate. It was his compassion and loyalty that I remember and miss the most.'