Hamilton Standard 14SF23 Propeller feathering/reversing—contactor unserviceable. SDR 510023455
During auto feather test, #1 propeller failed to feather with #1 AUX feather pump failed to operate. However engine Up-Trim worked correctly and ARM light went out. Fault finding carried out, #1 engine RCCB replaced. Confirmation ground run carried out, auto feather system tested satisfactory. Nil defect. P/No: SM600BA75A1.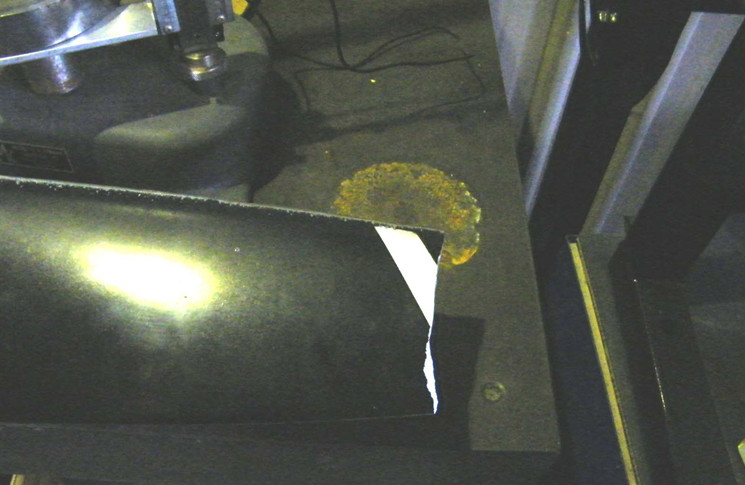 McCauley 1A170E Propeller blade section—propeller fractured. SDR 510023576 (photo above)
Propeller received in shop with number 2 tip damaged.
Propeller controlling system—split pin missing. SDR 510023503
While conducting 100 hr inspection on L/H engine, it was observed that no split pin was installed in the castellated nut/bell combination securing propeller pitch control rod end to governor control arm.
Rotol R3904123F27 Propeller hub section—HUB unserviceable. SDR 510023460
Inspections against AD/PR/33 were scheduled with LUMP 4 month check. Inspections revealed a crack in the Propeller Hub. Propeller was removed from service and serviceable propeller fitted. P/No: 660714255. TSN: 15918 hours TSO: 2365 hours.