Agusta Bell 412 Engine/transmission coupling—transmission broken. SDR 510023328 (photo above)
During an engine change, transmission to mast attachment stud was found broken. Under guidance from the Type Certificate holder, broken stud was removed, NDT inspection carried out on the Transmission top case. All Transmission to mast attachment studs were replaced with no further defect identified. All work was carried out IAW AB412 approved manuals. P/No: 412040002109. TSN: 10402 hours TSO: 4357 hours.
Agusta Westland AW139 Passenger compartment lighting—cover unknown. SDR 510023437
Aft left hand roof transparent light cover departed the aircraft through the left hand door.The climb was aborted and the pilot landed to inspect the aircraft and search for the missing light cover. The aircraft did not sustain any damage however the light cover could not be found. The covers are retained in the roof by a channel and a series of metal clips. It is suspected that the design of the clips may not be suitable for the light covers. Applied tape to the light covers in the interim to avoid a re-occurrence until such time that feedback is received from the OEM/TC Holder. P/No: 3G2580A44151. TSN: 33 hours/73 cycles.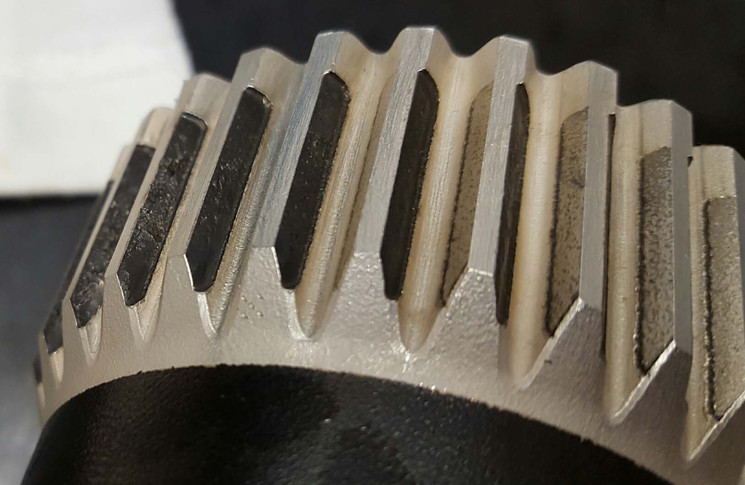 Bell 206B Main rotor gearbox—gear unserviceable. SDR 510023448 (photo above)
Overhauled part received with ARC. However It was noted that part was out side minimum limits as per the Bell 206 B3 CR&O. P/No: 206040122103SNAFS5152.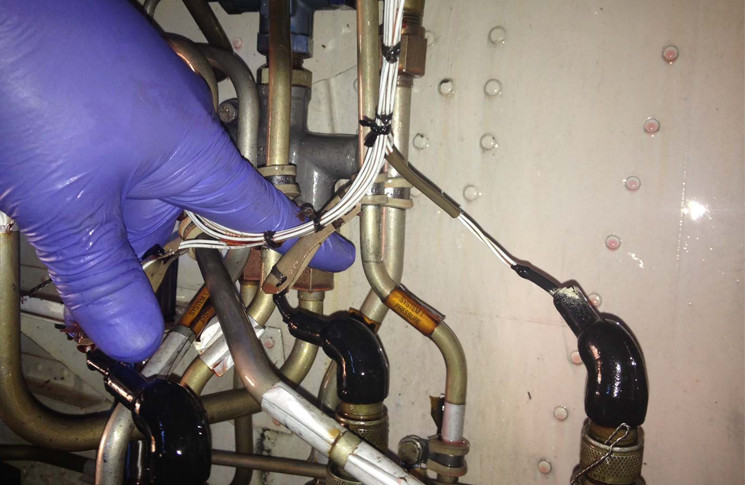 Bell 412 Hydraulic system main—pipe cracked and leaking. SDR 510023324 (photo above)
Hydraulic leak coupled with zero hydraulic pressure reported on the ground between circuits from system no1. Airplane shut down and towed for maintenance. Leak was traced to a cracked pipe that was replaced. P/No: 212076433001.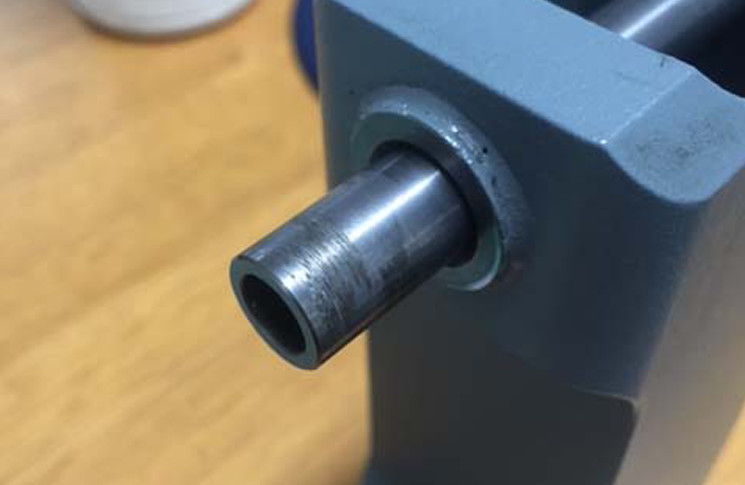 Eurocopter AS350B3 Main rotor system—scissor arm worn. SDR 510023408 (photo above)
At regular inspection, bush and spacers contained in rotating and non rotating scissors are found to have unacceptable amount of wear, in some cases this can occur in under 20hrs of flight time. P/No: 350A37112602. TSN: 148 hours.
Eurocopter EC225LP Fuselage structure—bolt inaccurate. SDR 510023581
While accomplishing an Alert SB, it was learnt that OEM has provided hardware kit, inconsistent with the rotorcraft configuration. All discrepancies were latter resolved. Operator has been advised of upgraded kit contents. P/No: 332A38-3049-01.
Robinson R66 Tail rotor drive shaft—bearing overheated. SDR 510023522
Pilot reported excessive noise in tail rotor drive train. On removal of yoke / bearing assembly, it was noted that the bearing was rough. The teletemp did not turn black however bearing assembly was still very rough. Improved design modification kit available to operators. P/No: F1721. TSN: 688 hours.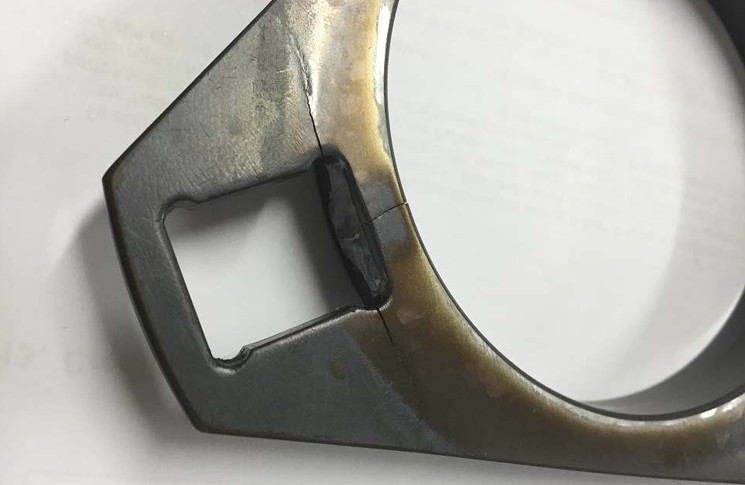 Schweizer 269C1 Main rotor blades—retaining ring cracked. SDR 510023615 (photo above)
During inspection, rotor blade droop stop ring found cracked. P/No: 269A1329. TSN: 2362 hours.
Sikorsky S92A Liferaft—life raft incorrect packed. SDR 510023311
Multiple reports of Incorrect slide raft packing and electrical connector damage. In one case, investigation has shown that the 1ft quick disconnect (internal) loom had been incorrectly installed to the inflation bottle squib during the raft repacking stage at the repair facility. Electrical plug, pins had been crossed over. P/No: 9285008801115.