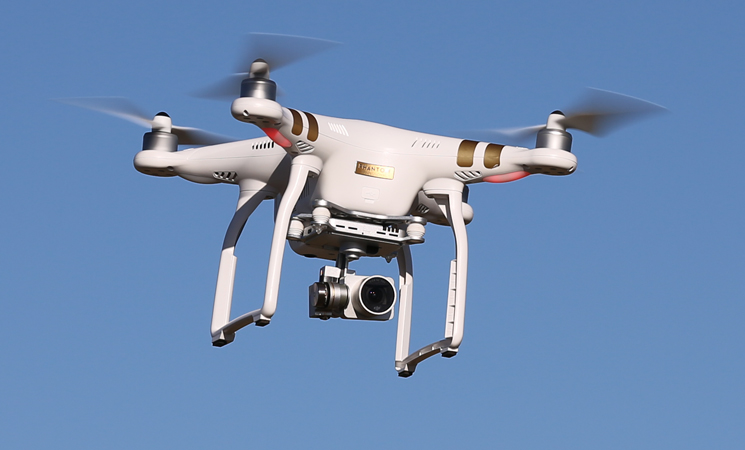 Remotely Piloted Aircraft, commonly referred to as 'drones', are set to take centre stage at schools around the country with National Science Week commencing Monday.
Flying drones are a lot of fun and great for education. However, it is important that schools, teachers and students understand their responsibilities when operating drones.
Generally speaking, schools using drones for education and recreational purposes isn't considered to be a high-risk commercial operation, and therefore the following guidelines apply:
You should only fly a model aircraft in visual line-of-sight, in day visual meteorological conditions (VMC). What does that mean?

No night flying
No flying in or through cloud or fog, and
Be able to see the aircraft with your own eyes (rather than through first-person-view (FPV)) at all times.

You must not fly closer than 30 metres to vehicles, boats, buildings or people.
You must not fly over populous areas such as beaches, heavily populated parks, or sports ovals while in use.
In controlled airspace, which covers most Australian cities, you must not fly higher than 400 feet (120 metres)
You must not fly in a way that creates a hazard to other aircraft, so you should keep at least 5.5 km away from airfields and aerodromes.
Micro drones
Drones weighing less than 100g (micro drones) are exempt from many of the CASA regulations. However a drone should never be operated in a way which creates a hazard to people, property and other aircraft, so keep more than 30m from people and do not fly higher than 120m from the ground.
Populous Areas
Flying over a populous area means flying over any area where, if the drone fails it could cause injury to people or property. Make sure your drone is always at a safe distance and always be prepared in the event of a failure.
Flying indoors
Flying in a contained area indoors will reduce the risk to aircraft, people and property outside of the building. However, it is important to observe safety precautions when operating indoors.

Insurance
Schools should consider their insurance obligations when flying a drone without holding CASA licencing and certification.
Flying within 5.5km of an aerodrome
• A drone must never be operated in the approach or departure path of any aerodrome or helicopter landing site
• A drone operator must ensure to never present a hazard to other aircraft and helicopters
To reduce the risks, you can:
• Use a spotter to check for aircraft
• Manoeuvre the drone to a safe location or Land the drone immediately if aircraft are seen or heard in the vicinity of your operation
If you are uncertain whether you will present a hazard to aircraft, don't fly there!
More safety information can be found via the CASA website.