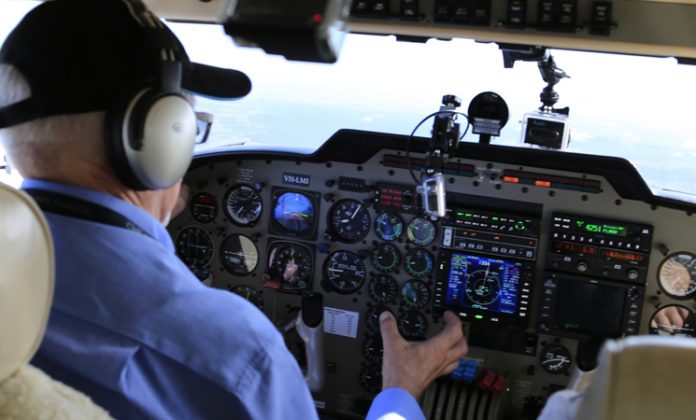 Making your aviation plans for the new year? Don't forget to include your preparations for the automatic dependent surveillance–broadcast (ADS-B) equipment mandate on 2 February 2017.
From 2 February 2017, most aircraft will need to have ADS-B transmitting equipment fitted to continue to fly under the instrument flight rules. This includes all Australian aircraft conducting regular public transport, charter work or aerial work and private aircraft wishing to fly in airspace Class A, C and E.  
However, Australian registered aircraft without approved ADS-B avionics can continue to fly for private operations under a conditional authorisation instrument. Aircraft without ADS-B will need to keep to uncontrolled Class G airspace below 10,000 feet or Class D airspace. They may only enter Class C and E airspace to arrive at or depart an aerodrome, if fitted with a secondary surveillance radar (SSR) transponder. These arrangements expire on 1 January 2020, are subject to clearances from air traffic control and apply only to aircraft manufactured before 6 February 2014.
Foreign registered aircraft not equipped with ADS-B must keep below 29,000 feet in continental airspace or subject to a clearance from air traffic control, until 6 June 2020.   
While these arrangements provide some limited relief, it's important to remember that leaving ADS-B preparations for a future New Year's resolution could lead to disappointment, with experts predicting the cost of the required avionics could rise with increased demand.
Fitting ADS-B transmitting equipment now will provide you with many benefits. Better air traffic information outside controlled airspace, greater ability to avoid bad weather, more accurate and faster search and rescue and more direct flight paths will all contribute to safer flying and peace of mind in the new year.
More information is available on the CASA website.