SIKORSKY S92 A–ATA 2197 AIR CONDITIONING WIRING–RELAY–BURNT. DR 611649384
During scheduled inspections, heat damage on air conditioning compressor power supply relay K21 cover was noticed. The cover was removed to find the terminals and wiring harness were suffering from excessive heat build-up. All nuts were found to be properly torqued. Wiring damage was beyond repairable limits so new harness and relay been ordered from the OEM.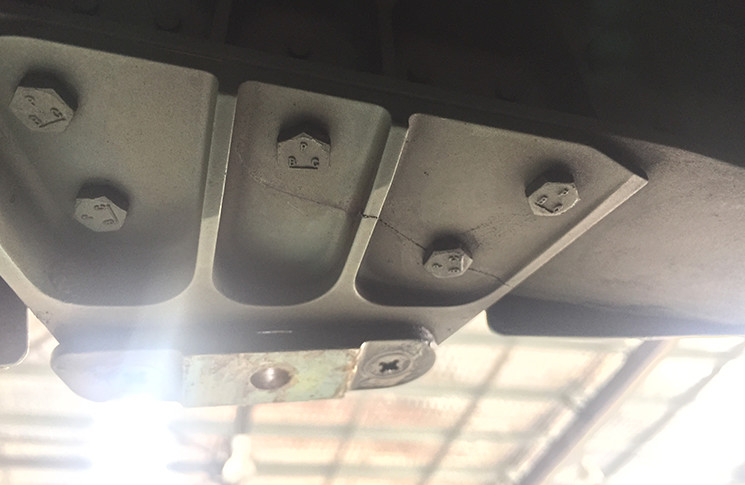 EUROCOPTER EC130 B4–ATA 5514 HORIZONTAL STABILISER, MISCELLANEOUS STRUCTURE–FITTING–CRACKED. DR 611649391 (image above)
During inspection, horizontal stabiliser upper left hand attachment fittings were found cracked.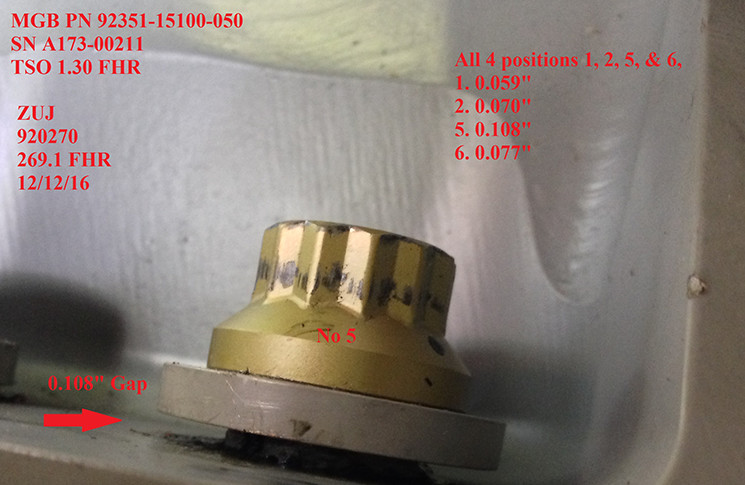 SIKORSKY S92 A–ATA 6320 MAIN ROTOR GEARBOX–MGB–INCORRECT ASSY. DR 611649420 (image above)
Suspected incorrect assembly of the MGB with incorrect torque procedure applied. Possible installation error. OEM liaison is continuing.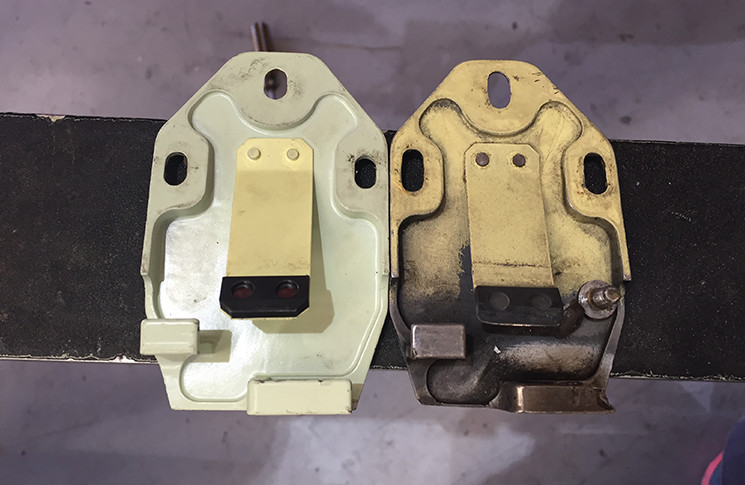 KAWASAKI BK117 B2–ATA 5210 PASSENGER/CREW DOORS–SLIDER–WORN. DR 611649432 (image above)
During winch operations, lower slider of the L/H sliding door became momentarily detached. Established cause was lower aft slider worn out. Rectifications included replacement or modifications of lower hoist plate and door slider.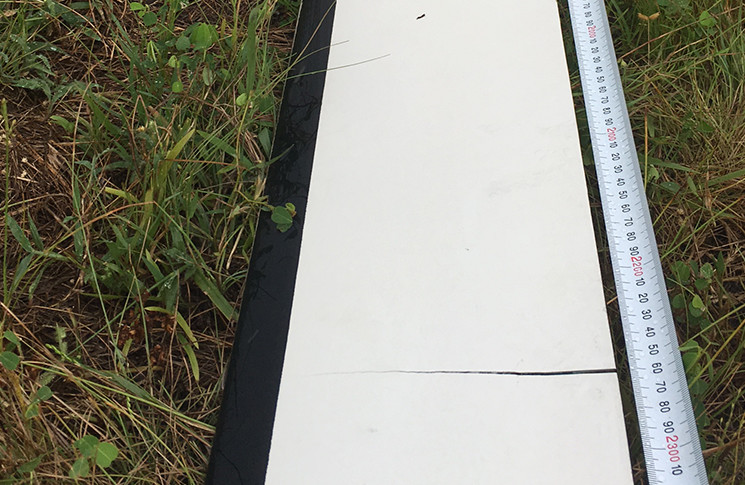 ROBINSON R22 BETA–ATA 6210 MAIN ROTOR BLADES–MAIN ROTOR BLADE–CRACKED. DR 611649434 (image above)
Following report of inflight vibrations, ground inspection revealed crack in the middle of blade from trailing edge to d-spar with ¾ of blade cracked all the way through. Rotorcraft immediately grounded.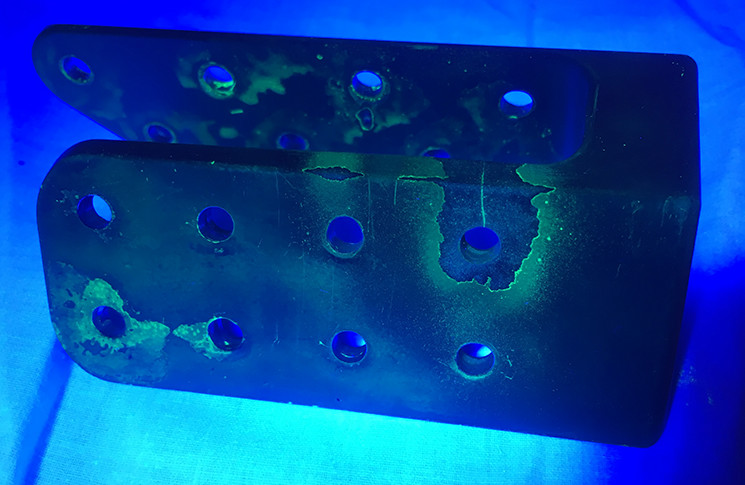 BELL 206 L3–ATA 5302 ROTORCRAFT TAIL BOOM–FITTING–CRACKED. DR 611649473 (image above)
During inspections, crack was noticed in upper left hand tail boom fitting through the paint. Paint removed and crack was confirmed. Part was replaced.